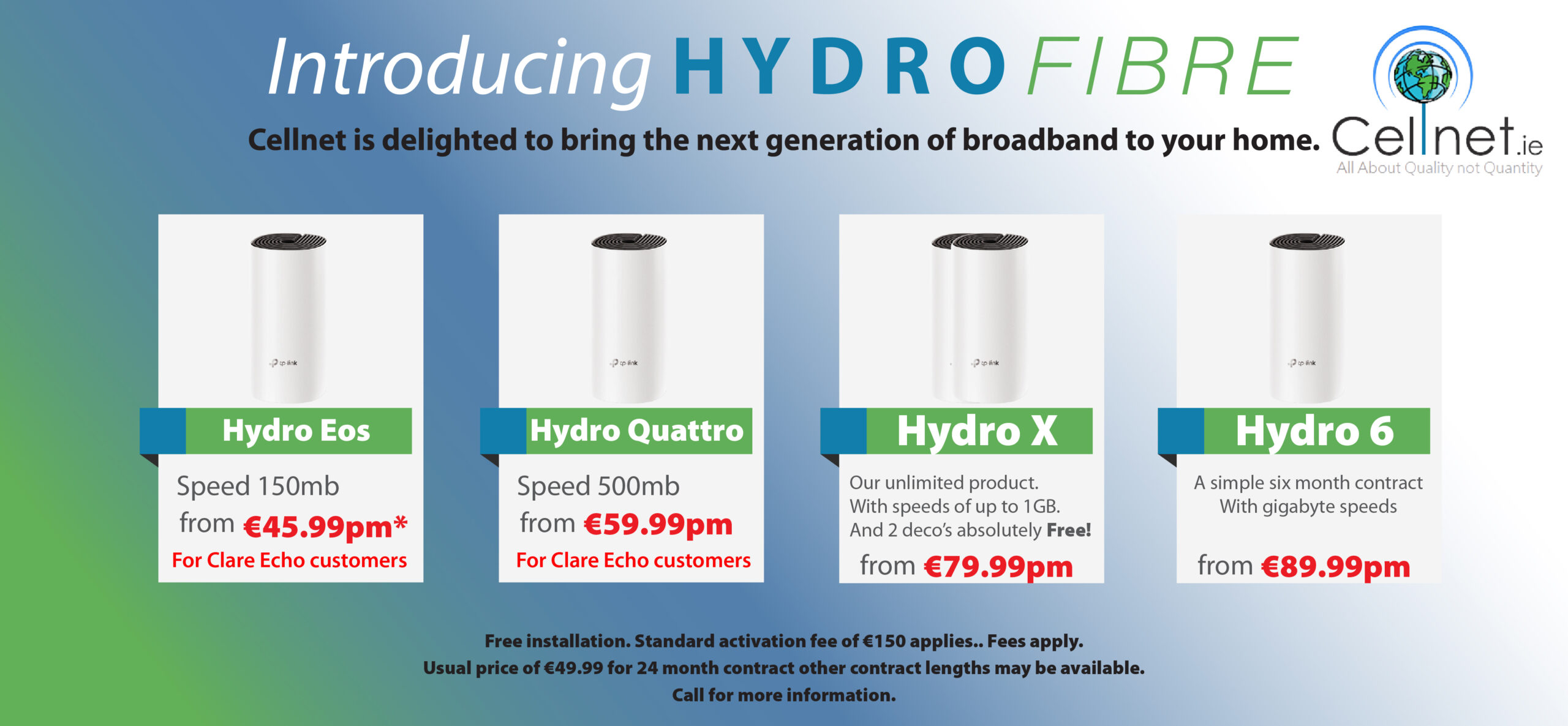 When he decided to join Fianna Fáil to contest the local elections, Cillian Murphy said "it was time", after an unsuccessful attempt in 2004 his time has come to represent the people of West Clare on the County Council.
Speaking to The Clare Echo in the moments after his sixth count election as the fourth of five candidates successful in winning a seat on the Kilrush Local Electoral Area, Cillian declared he was ready for the challenge.
"It really hasn't sunk in, I'm a little bit emotional, it's been hard work, we had a very tough canvass, we had a lot to do because I was picked very late, I had about six weeks and I had to be away in the middle of that for four days with work so we were really under the cosh but I had an excellent mentor in Pat Keane so that carried that week. Sometimes a short sharp campaign can be better than a long drawn out one, I'm delighted, I've a very good mandate from the people of West Clare to take their case to the Council and I never walked away from that sort of stuff in my life, I'm really looking forward to it".
In fact his mentor Pat Keane, a former Mayor of Clare was the last Kilkee representative on the local authority serving from 1991 until 2014. "I've a fitbit on, it's connected to the message on my phone and as I'm talking to you it's like I'm getting an electric shock every two seconds. It's hugely important for Kilkee, we had two people running from Kilkee, Mike Taylor was with Fine Gael and he put up a great show for a young lad, I think he did really well but I think people were looking for that bit of experience, we said it on the doorsteps that I'm young enough and old enough, young enough to have energy and old enough to have experience, that's the key in a Council Chamber. The town needs a councillor, we have one now and I won't be backing away from the table".
Fifteen years ago, Murphy contested the local elections as a Green candidate but was the first candidate eliminated. While he has achieved a lot within the community since then, he was quick to admit the Fianna Fáil backing was key to his success.
"You have to be realistic about where I live, I have a lot of Green stuff in my head, I think very Green but it's sensible Green stuff and it does have a home in mainstream parties. It's not good enough to fire hooks and arrows at the big parties and say you're only green washing stuff, asking me with my head to stand in and run is a really good way of getting proper issues like that and getting them up in the Council chamber with real leverage behind us. There is a big swing towards the Greens and I would absolutely commend them, they have done a phenomenal job in this election but personally I would not have got elected running as a Green in West Clare, it's Fianna Fáil country".
Not alone did the co-founder of Loop Head Tourism trump his Fine Gael opponent in Kilkee but to rub salt in their wounds, the party declined his offer to contest the election on their behalf months previous. In 2014, Fine Gael lost Ian Lynch as they failed to select him at convention, he was subsequently elected as an Independent and was returned for a second term on Sunday.
Murphy has had to bide his time to bring ideas to the Council and is raring to go but stressed the importance of people working together. "One of the things I've been very strong on is consensus, you cannot come roaring and shouting and laying out the law, you have to come with ideas and see where they will and won't work, see who you can work with and every project or idea will have to almost be tailor-made. I'm really excited, there has been a shift in some of the councillors here which brings a new generation of people to the table and they are very open to new stuff. Probably the most consistent thing on the doorstep was the need for change, you could laugh because we've been putting a lot of the same people back in but change is very hard for people to get their head around, I think it comes slowly and the likes of myself, Shane Talty, Mark Nestor being elected, we are young, vibrant, smart people who are going to bring a lot to the table".