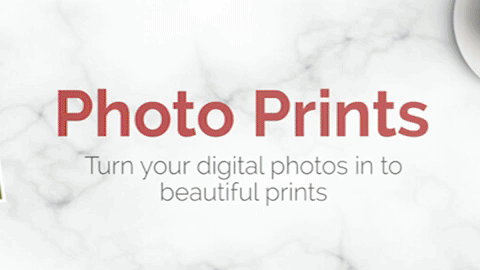 *Roisin Garvey with her father Flan. Photograph: Martin Connolly
Pitching herself to voters as 'the rural Green', Roisin Garvey (GP) is vying to become the first party candidate elected to Dáil Éireann from Clare.
FACTFILE
Occupation – Green Schools Travel Education Officer
Family – I've one son Corrán (20), five brothers and sisters. My father is Flan Garvey ex Mayor of Clare and Fianna Fáil Cllr, my mother is Mairead Garvey
DOB – 05/07/73
Schools/Colleges Attended – Inagh NS, Colaiste Muire Ennis, NUIG,
Political CV – Cllr since 2019.
Top 3 priorities – Transport, Health, Taking care of the most vulnerable in society.
Something the electorate don't know about you – I'm a qualified teacher in Maths, Civic Social and Political Education and I've a degree in Maths Physics.
Quick to point out that she is the first female Green to have been elected to Clare County Council and the first ever woman from North Clare, Roisin is not fazed about the challenge she has currently undertaken.
Recently appointed as the party's spokesperson on Rural Development, the Inagh woman is confident the Greens will be entering into coalition. "We're polling around ten percent so it makes logical sense, you want to go with the people that have the biggest groupings, it is looking like that the Greens will get at least eight to ten seats if not twelve to fifteen depending on how things go. It is much easier to manage a bigger grouping than lots of individuals".
She is equally as optimistic of her chances on receiving a Junior Ministry. "I think I could definitely get a Junior Ministry anyway. With the Greens in urban areas they would really value someone like me that's why I was asked to be Rural Development Spokesperson of all the rural candidates we have. The Dublin office would constantly ask me for information and help on rural issues, if there is going to be a rural transport or rural development junior minister role I can't see anybody else except me getting it, I'd be one of the strongest candidates they've had in a rural area if not the strongest. The Greens know they need to have strong rural representation".
Roisin believes the tag of the party being predominantly urban was "true in the past" but is no longer the case. "When I got re-involved with the Greens a few years ago I noticed there was a new membership coming from the West with the likes of Saoirse McHugh, myself, Pauline O'Reilly and Pippa Hackett, when I saw a strong rural female membership coming into the party I thought this is what was needed".
Although some of her biggest supporters are unable to vote, Garvey is adamant her votes will come from a wide range of ages. "If you look at my canvassing team we have them from six weeks old to 83 years old. In my job my biggest supporters are the kids of course because I work with school children over Clare for the last twelve years, children themselves want new choices and they will possibly canvass their parents. The kids are one grouping of my supporters but I seem to have a large demographic judging by the people who stepped forward to get involved in my campaign, maybe it's because they are grand-parents or because the current Government has failed them nothing to do with climate reasons but that I'm an action woman who likes to get things done as opposed to talking about things".
Steve Wall of The Stunning and Fair City's Rachel Pilkington are among those to publicly endorse the County Councillor. She has Dr. Fergus Glynn in her corner, he who was a pivotal figure in the election of Dr. Michael Harty. "I've the climate emergency behind me which Michael Harty didn't and I have huge local issues like rural decline which will only be solved by investing in rural communities. The Green agenda is just as important for rural Ireland as the No Doctor No Village message, if you make places attractive to live again through retrofitting of empty houses and villages then those places become attractive places to live for GPs which we have a shortage of at the amount, we have great schools and great people, we just need to get life back into our towns and villages".