*John Conlon. Photograph: Martin Connolly
John Conlon will line out in Sunday's Munster Senior Hurling Final as part of an elite band of hurlers to have played 50 championship matches for their county.
As well as being in the auspicious company of the likes of fellow half centurions Eddie Keher (Kilkenny), Joe Deane (Cork) and even current Limerick captain Declan Hannon, from a Clare perspective alone only Seanie McMahon (51), Brian Lohan (54), Niall Gilligan (56), Frank Lohan (58) and Davy Fitzgerald (60) have played in more championship ties for the Banner County.
It's a landmark achievement that has spanned 14 seasons, reaped over 100 points and garnered All-Ireland and National League honours as well as that long-awaited prestigious All-Star in 2018.
"I had no idea. Somebody mentioned to me recently that they thought that I might have already passed it so it's good to see that it's actually on Sunday and no better time than a Munster Final to reach such a nice milestone," began the Clonlara star upon hearing the news. In the greater scheme of things it's only a number really and when I started out in the squad in 2009, it was just about actually trying to play for Clare for the first time.
"So to have now played 50 times for the county in the championship is a dream come true really from a very young age and I'm happy to keep putting on the Clare jersey for as long as I can". His fledgling senior steps came amidst a Clonlara revolution that transformed the club landscape and also revitalised a transitional Clare side that had just come off the back of a disappointing 2008 Munster Final defeat," he told The Clare Echo.
"I remember watching Clare in that Munster Final and so I was delighted to be called into the squad by Mike Mc[Namara] in the off-season. It was a surreal experience at the time and I managed to make my debut in that first year thankfully so anytime I see one of the newer players making their debuts like Robin Mounsey this year, I always look back on that first day and say to them that 'yes you are a bit nervous and you had the butterflies but the minute you hit that first tackle, there's no better feeling'.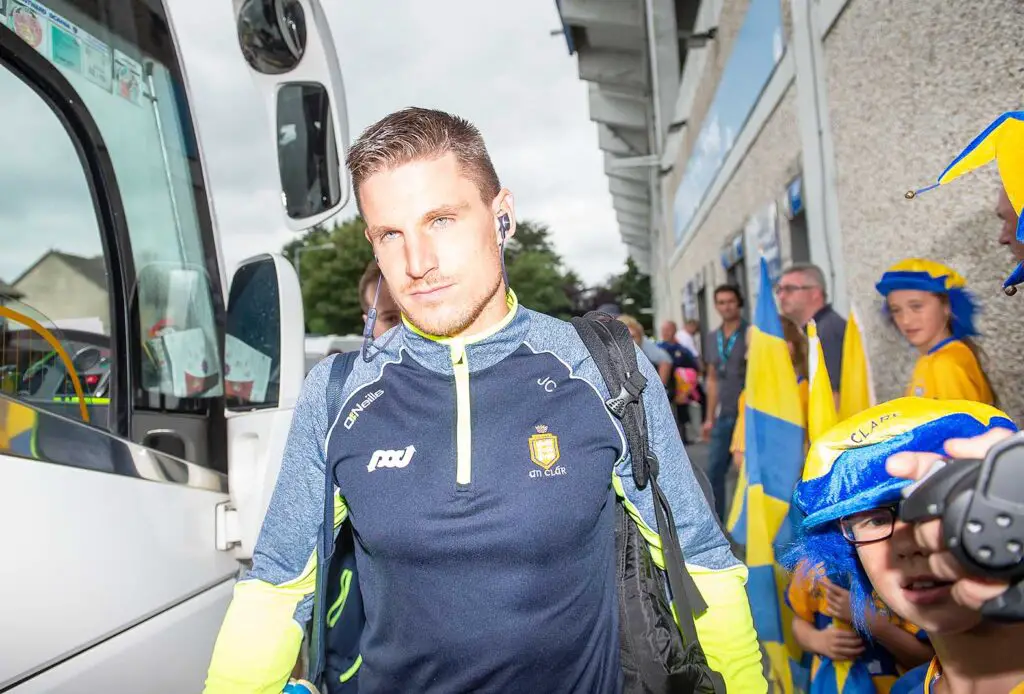 "I remember coming on against Tipperary in the Gaelic Grounds, it was a super feeling and one which I'll always cherish. Overall, they were fantastic times. I mean, in a whirlwind few years with Clonlara, we'd won a county and Munster intermediate double in 2007 and then went on a mad run the year after of a first Under 21A and of course that senior title with a bunch of young lads mixed with a few older ones. So you were going into the Clare set-up with another one or two Clonlara lads and it was really unknown territory as the club probably didn't have any county senior representation for a long time up to that year. But we all embraced it and enjoyed it and we had a lot of success with Clare along the way.
"In the same year that I made my debut, we went onto to finally win Munster and All-Ireland Under 21 titles for Clare for the very first time so it was the first step of such a great run of success at minor and under 21 levels culminating of course in that 2013 All-Ireland senior win".
It wasn't all medals and merits though as the turn of the decade was more transitional than anything else as Conlon's Under 21 Class of 2009 were immediately blooded at senior level.
"The first three years were barren and tough years really. We were playing in Division 2 of the National League and were regulars in places such as Carlow and Antrim and I often mentioned to Tony Kelly and others that they were lucky that they never experienced any of that.
"Sparrow [Ger O'Loughlin] had done a lot of work in bringing my age group that had won that initial All-Ireland Under 21 in 2009 through and then added to the new influx of Munster and All-Ireland winners from that three-in-a-row Under 21 sides, it was a combination of both under Davy [Fitzgerald] that came together and later went onto win the 2013 All-Ireland."
Despite the hugely encouraging age profile, the feats of 2013 wouldn't be replicated or even remotely emulated until five years later when the Banner, now under Donal Moloney and Gerry O'Connor, were only the width of a post away from contesting another All-Ireland Final, incidentally against Limerick, having already lost the Munster decider.
"2018 was a year that we left one behind. I remember the night we lost the All-Ireland semi-final replay to Galway, one player saying to me that we'll be back next year and I immediately turned and said that it takes a lot of hurling to get back there again. We had the winning of the Munster Final against Cork and then the Galway game in the semi-final, we kind of let it through our fingers. So it certainly was a lesson learned that you've got to take their opportunities when they come around, especially with this new format.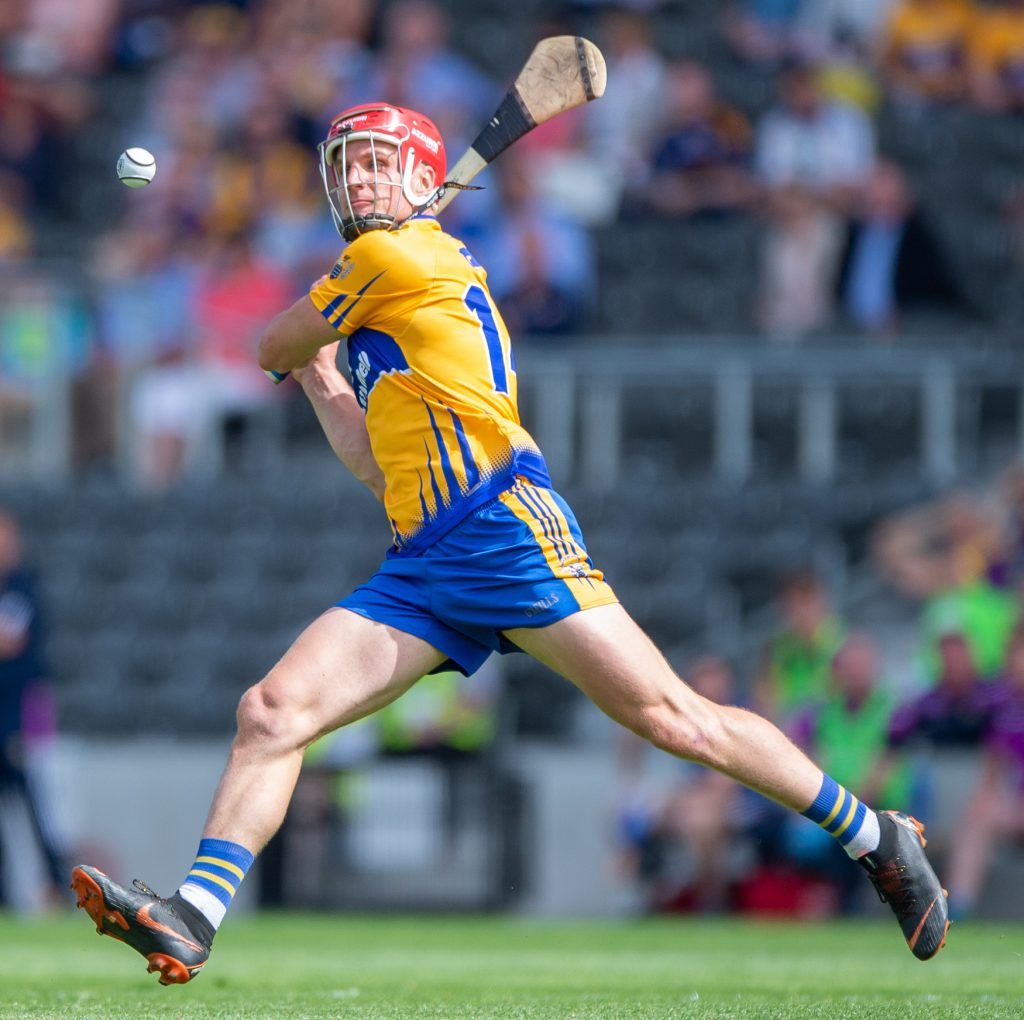 "I mean the round-robin is so competitive in Munster so to even get out of that is a major achievement not to mention trying to turn your attention to an All-Ireland series. In order to win an All-Ireland now, you might have to play eight or nine games so it's an extremely difficult structure compared to the traditional structure where winning two matches got you through Munster and two more won you the All-Ireland.
"I do look back fondly on 2018 though as it was a great year but ultimately disappointing whereas in 2013, halfway through the year, we didn't think we were going to go anywhere and suddenly we went on this run and all of a sudden you were All-Ireland champions. So overall, I've had great times including the 2016 National League win and there'a a good feeling building again currently with Brian [Lohan]".
Could you sense a big championship campaign coming for Clare this year?
"At the start of the year, we would have talked about this year's team as having a lot of maturity there between the likes of Cathal Malone and David McInerney and I'm kind of ahead of the pack as a 33 year old. Then you have Tony [Kelly], Conor Cleary and them that are in their late 20's and hitting their prime really over the next two or three years. So subconsciously I think we all realised that we had to push on and make the most of this experienced group.
"In fairness to Brian over the last three years, he brought a huge amount of young lads into the panel that bring great energy and a carefree attitude to the panel. We've seen them mature no end in the last two years, players like Mark Rodgers and Shane Meehan, so the great thing at the moment is that there's great balance to the panel and it's testament to what Brian has developed over the last three years since he got involved".
The litmus test of that development, both physically and mentally, will come on Sunday against an all-conquering Limerick side that have mopped up three Munster and All-Irelands crowns in just four seasons.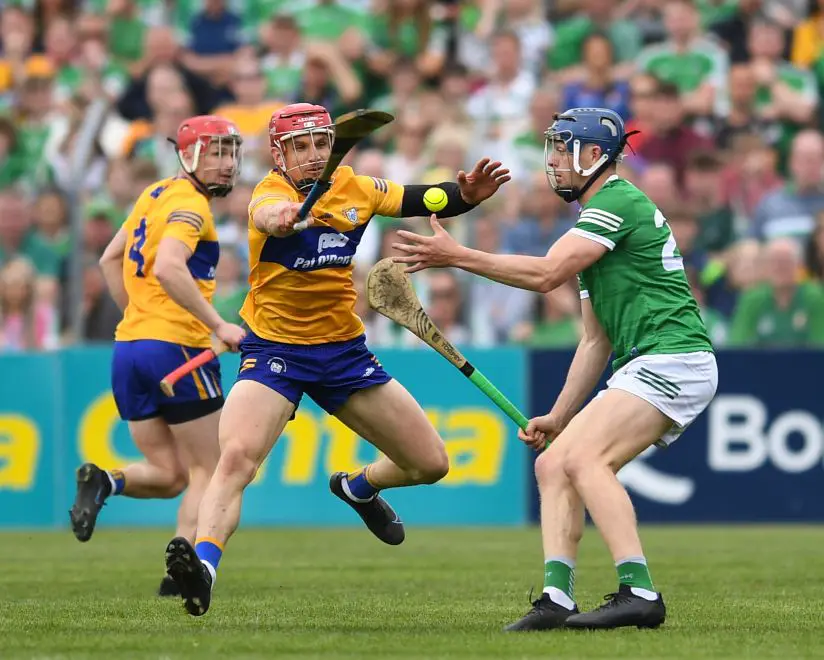 "We all know what Limerick have done in the last few years since 2018. They are the best team out there at the moment while everyone else is trying to battle for second. So every time you play Limerick you know you're going to get a tough game as they tackle so hard, they're so well coached and drilled and almost everything is done to a tee. This year we've played them twice and I know they were missing players both days but we were delighted to get two draws out of that so we'll have to see can we go one step better on Sunday. "Every day you go out you think you can win the game, I mean I wouldn't still be playing if I didn't think I could beat every team I come up against and no better benchmark then than against Limerick in a Munster Final.
"They're going to be at their best, we all know that, we can see what they do every day. There's no dip in their performance and any player that comes in just plays the exact same way in fairness to them. They're so well oiled and well drilled so we've got to bring our A game on Sunday. We know it's in there so hopefully we can embrace it inn Thurles and come out on the right side of the result".
Of course no-one needs to tell anyone in Clonlara or indeed anywhere along the hard border about the rivalry between Clare and Limerick.
"There are a lot of Limerick flags and jerseys out around Clonlara at the moment and there seems to be a lot of divided loyalties and families. That goes for even my own family as my wife's sister is married to a really big Limerick fan so to counteract that, we've the children trained to say 'boo Limerick' to him. The rivalry and banter is great, that's what a derby is all about really".
For the first time in 27 years, this Shannonside derby is for provincial silverware as Conlon and Co. look to bring back the Mackey Cup to the Banner for the first time since 1998.
"24 years is a huge amount of time, I was actually at the last final we won, both games in fact against Waterford, and they were fantastic experiences. That's what inspired me and we're now aspiring to win games and medals and championships for Clare. That's our ambition every year but getting there is the hardest bit. So we're delighted we're there on Sunday and we'll go out and give it everything on the field for that jersey and for Clare.
"All we can do is do our best, that's what we have been doing all year, working hard and working for each other and I think that has come across in the games we've played. Everyone's in it for each other, both the management and players and now we've got the supporters fully behind us as well so hopefully we can all come together on Sunday, give it one hell of a go and hope for the best".