*Anti-dumping initiative funds saw green waste removed from Rossbracken this year. Photograph: Joe Buckley
GREEN waste is being dumped illegally throughout Shannon with members of the public ignorant to the fact that they are breaking the law, elected representatives have flagged.
Instances of the dumping of green waste in woodlands and adjacent to walkways are rising across Shannon, Cllr Gerry Flynn (IND) has cautioned.
He appealed for the environmental warden to address a meeting of the Shannon Municipal District to outline the measures in place "to tackle this illegal activity and advise on what can be done to strengthen the policy currently in place".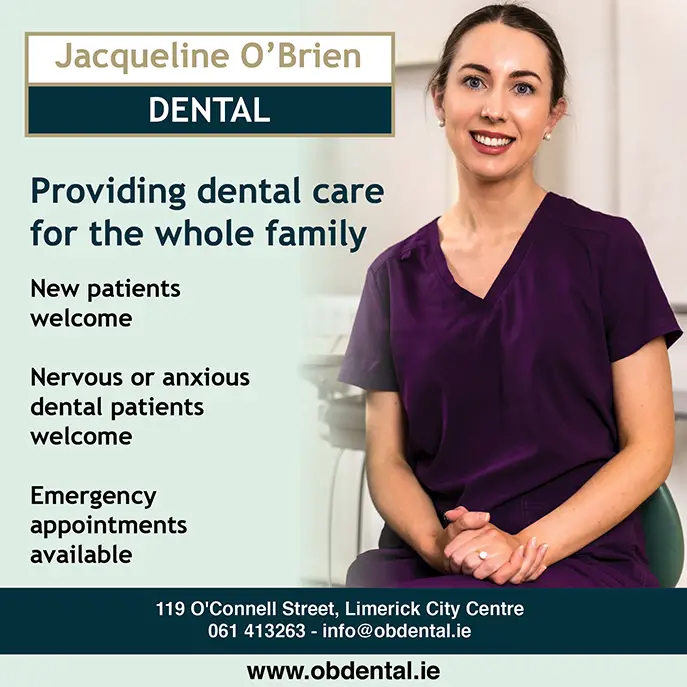 Over the past months, thirteen complaints regarding green waste in the Shannon MD were logged on Clare County Council's customer relationship management system, senior executive engineer Brendan Flynn confirmed.
Smithstown's civic amenity site which accepts green waste as a charge was flagged by the engineer along with the ability to dispose in household brown bins for collection to a waste service provider. Daily patrols are carried out by a community warden in the Shannon MD, Flynn stated.
Awareness campaigns were completed by Shannon Tidy Towns with coverage also appearing in The Clare Echo and on Clare County Council's online platforms, he added.
An allocation of anti-dumping initiative funds removed green waste from Rossbracken Estate (Shannon), Westbury Estate, Shannon Banks, Kilnasoolagh Park (Newmarket-on-Fergus) and the approach road to Ballycasey House this year.
"We spent a long time talking about all the positive things to enhance our environment but we have a considerable amount of people out there destroying the environment," Cllr Flynn commented. He believed it was time to start using CCTV to prosecute individuals found guilty of illegal dumping. "I would like the author of the reply to work very closely with elected members, some officials are not understanding that we're all paid out of the one purse".
Stronger campaigns need to be put in place, Cllr Donna McGettigan (SF) maintained. "The amount of people that don't realise dumping green waste is illegal, it has potential to become hazardous. We need a campaign where people know it is illegal".