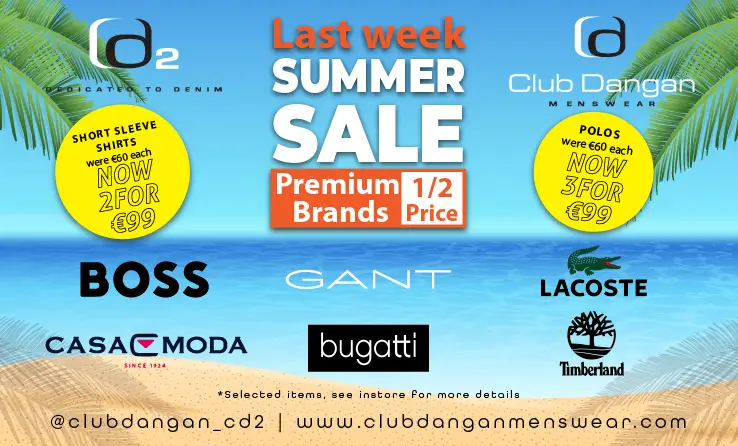 THE last Friday in March, a wet and windy day, brought the glamorous, the iconic and beautiful Celia Holman Lee and her models, Asta and Anne to Ennis, to film a segment for RTE's daily afternoon show, The Today Show at the Old Ground Hotel, with fashions from The County Boutique and Nozomi Shoe Boutique, both on O'Connell Street, which aired yesterday, Wednesday 31st March and again on Thursday morning. If you missed it, you will still have a chance to catch it on the RTE Player.
Celia, who started modelling when she was 15, proudly celebrated her 70th birthday last month. Both nationally and internationally recognized, she was a really successful, much sought after model throughout 1970's and 1980's and continued to model right up to the 1990's and still is a wonderful model and role model to this day. She founded her own model agency at the age of 22, now called Holman Lee Agency, which she runs her with her daughter, Cecile and her daughter-in-law, Asta. Anyone in the fashion game, in the west of Ireland, has worked with Celia at some stage. With five decades of activity in the fashion business, it is brilliant to see her, as eager as ever, keeping the show on road. In recent years she has achieved celebrity status, receiving a host of awards and plaudits, including being voted by the public as the winner of the first ever VIP Style Awards in 2002. Regular TV appearances along with productions of Bridal Fairs, catwalk shows, involvement in The Rose of Tralee Festival and a host of other events, keep her to the forefront of fashion news in Ireland. She regularly works as a fashion commentator, television presenter and stylist for many national and international brands on RTE and TV3 and is the ultimate champion for her own beloved city of Limerick.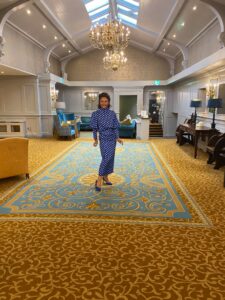 'Working with Celia again has brought a host of memories flooding back, working with our Mum and of amazing fashion shows in Dromoland Castle and The Old Ground Hotel with Celia keeping all her models in tow, to ensure that the everything went 'right on the night'. Truth be told, we were all a little afraid of her, but she was the ultimate in providing a professional show. Fashion shows are always hard work, but great fun as well. The buzz of a show night is incredible and we sometimes sold practically everything in the show' says Gwen of the County Boutique
This opportunity to showcase the Old Ground Hotel and garden, in the very heart of Ennis, is unique, as the hotel would ordinarily be full of customers and it would be just too busy to shoot. We are so looking forward to the Old Ground Hotel being open and bustling with customers.