*Gordon Kelly. Photograph: Gerard O'Neill
Clare's most experienced footballer, Gordon Kelly has called time on his fifteen year inter-county career.
Recruited to the county senior football panel in the winter of 2005 by then joint managers Donie Buckley and Michael Brennan, Gordon made his first appearance at senior level against Carlow in a challenge match in December of that year and his final bow fifteen years later as Clare exited the Munster championship at the hands of eventual provincial winners Tipperary.
During this time, Gordon was an ever-present member of Clare's backline featuring in the 2012 Munster Final defeat to Cork but also enjoying brighter days including the county's promotion from Division 3 and 4 from the National Football League under Colm Collins and their run to the All-Ireland SFC quarter-finals in 2016.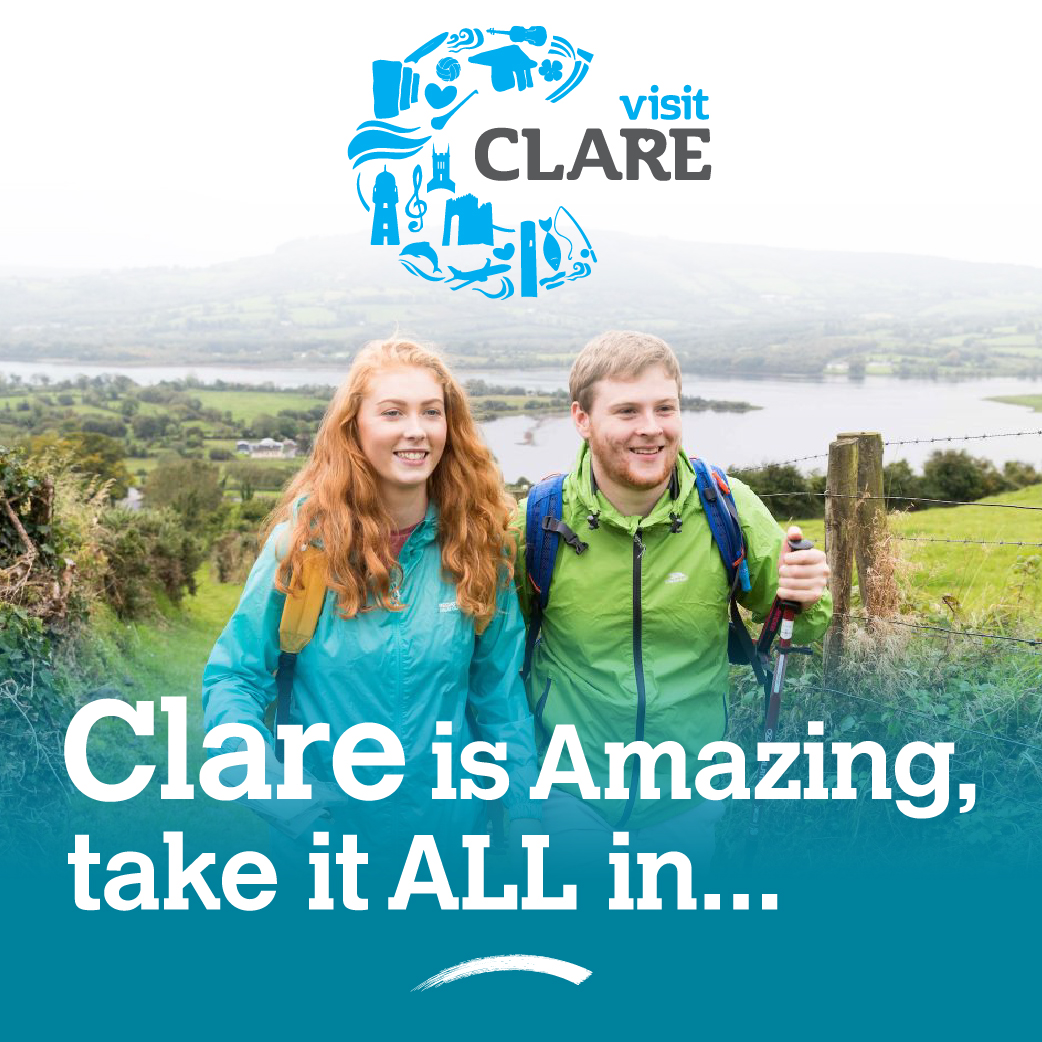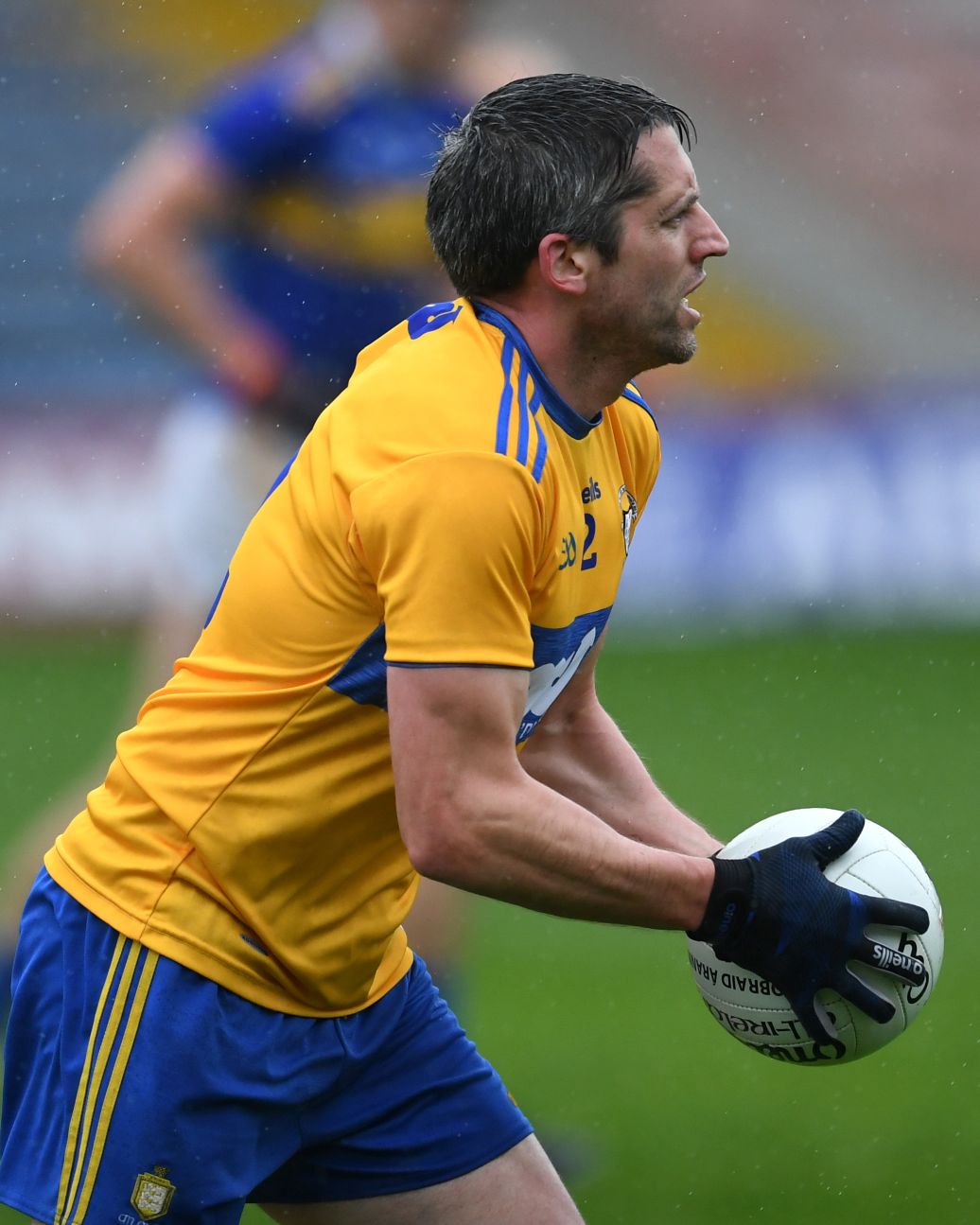 He informed Collins of his decision to retire two weeks ago and made sure the Cratloe clubman was "the first to know". "It is something that builds up in you a little bit you know, at this stage of my life I will be 38 next year, I've two kids and life catches up with you. I would play on for eternity if I could but the body and life keeps moving".
"It is hard to accept it, the body makes the decision for you but you have to accept the way things are. I always loved playing for Clare, I've been dreading this day for a long time but it comes to everybody," Gordon told The Clare Echo. He will continue to line out for St Josephs Miltown and he is confident he has "a few more years left".
Remarkably despite being one of Clare's top defenders at senior level, the software engineer never had the privilege of representing his county at minor or U21. "I went to the U21 trials and I was traded to the other team so I didn't go back after that so it was the end of the my U21 career," he said with a laugh.
Not making the breakthrough at the younger levels did not provide additional motivation, the Miltown Malbay native admitted. "Maybe I wasn't good enough at the time. Once you get in with the county seniors, you want to make sure you can be the best player you can be and you have the challenges of marking top players in every game, that is really what drives you on".
Kerry's David Clifford who is regarded as one of the top footballers in the country has listed Gordon as his toughest opponent. A member of the Kingdom side since 2018, he already has two All Stars to his name but in two battles with Kelly, he scored just three points from play. "He's tough, he's very experienced, he's cute we'll say. He's been the toughest I've marked to be honest with you," Clifford said of his Clare opponent.
Recognition and plaudits has never been high on Gordon's agenda but he noted that the comment may be appreciated more in the years ahead. "There is no doubt that David Clifford is a great footballer but you don't pay much attention to stuff like that, maybe it is something you can bounce off the kids when they are older to make them realise you weren't always an old man".
Reflecting on his county career, Gordon pinpointed their "good run" of 2016 "which brought a great buzz" and the 2019 championship campaign as highlights. "Any day when you get a good championship win is very enjoyable, particularly meeting the supporters and your family on the pitch, being able to share those moments with the family is very important, we get to play the games but it wouldn't be possible without the support inter-county players get from partners, girlfriends, wives, like I've had great support from Neasa".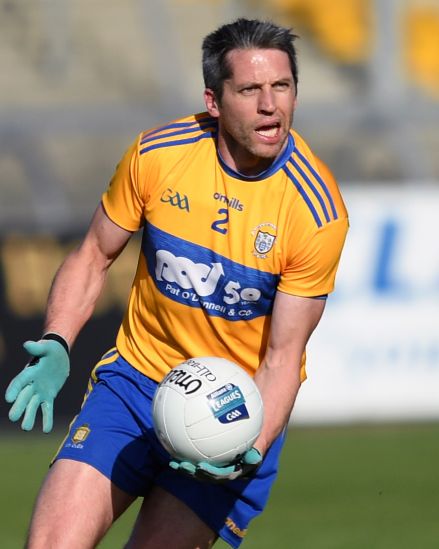 His wife Neasa, corner back on the Corofin camogie side that contested the 2010 All-Ireland club intermediate decider, though she was ineligible to receive player of the game awards for the Clare footballers is regarded as the MVP by her husband for offering so much support to cater for his inter-county career.
Strength and conditioning expertise from coaches such as Rob Mulcahy, Keith Hennessy, Chris Delooze and Michael Cahill plus the physiotherapists involved with the Clare footballers also helped to prolong Kelly's career as he bucked the trend with regard to the average age of inter-county players. "They put a lot of emphasis into speed work and keeping you fast and injury free. Without the support of the S&C and an excellent physio team it would have been impossible to play into this stage," the thirty seven year old outlined.
"There's an awful lot that I'm going to miss. Playing for your county is a fantastic experience, the commitment is overstated sometimes to be honest, if you look at it you're gone off and you're meeting friends, you're doing training and something you love five days a week, it is fantastic and for any young lad if they get the opportunity to go play county it is something they should be aspiring to because you get access to the best coaches, the best set-ups and you get to challenge yourself against the best footballers in training and in matches," the father of two said.
A tinge of regret is evident when Kelly mentions his final game representing Clare. "It was disappointing, the performance was a lot more disappointing than the result. If you went out and played your best and lost, you would have said fair enough but it is very hard to accept when you go out and you don't perform particularly when a lot of people have put a lot of effort into getting you onto the pitch for that day. It wasn't an ideal way to go out but very few people get to go out on a high".
Already his place in the annals of gaelic football in Miltown is secured by the fact he was the first man to captain the club to successive Clare SFC titles and he will be remembered fondly for his contribution and commitment in the saffron and blue.