*Australia's skyline turns to red in seconds reducing visibility to a few metres. Photograph: Diarmuid O'Connor
Australia has been devastated by bushfires but one Ennis man living in Sydney is not confident it will lead to changing policies from the country's Government.
Since September, an unprecedented bushfire crisis has ravaged parts of Australia killing 25 people and millions of animals. Fuelled by record temperatures and widspread drought, it has led to a damage bill of A$700m according to the Insurance Council of Australia who expect the figure to rise significantly.
New South Wales (NSW) officials said fires there had claimed 1,588 homes and damaged 653 more as of Tuesday with 200 homes destroyed in neighbouring Victoria and a further 100 more lost in other states.
Diarmuid O'Connor has lived in Sydney since 2013 and previously called Australia home between 1999 and 2002. He is thankful that conditions "have calmed down slightly" but warned that the implications will be never be forgotten.
"Because the fires have calmed down a bit, it has enabled firefighters to get into properties and so on, they are making some gruesome discoveries unfortunately finding more dead bodies and the scale of the disaster is coming to light. Kangaroo Island was a real haven for wildlife, there was 50,000 koalas on the island and half of them are dead, it's a major paradise but the whole island is nearly destroyed. The whole south coast of New South Wales and Victoria is a real tourist area, this is the height of summer and it's the time everyone in Australia takes their holidays, this is when these tourist towns make their money for the year but the tourism is destroyed there for the foreseeable future, everybody is cancelling so it has been a really bad few weeks".
The O'Connors went on a family camping holiday to Batemans Bay but had to be evacuated from the area and return home to Sydney. "Traditionally bushfire season didn't impact the bigger cities, this is the first time the major cities are starting to feel not only with fires starting in the cities but also the really bad air quality, the thing is bushfire season isn't finished yet so there could be two more months of this. Everybody is watching and waiting to see what happens next".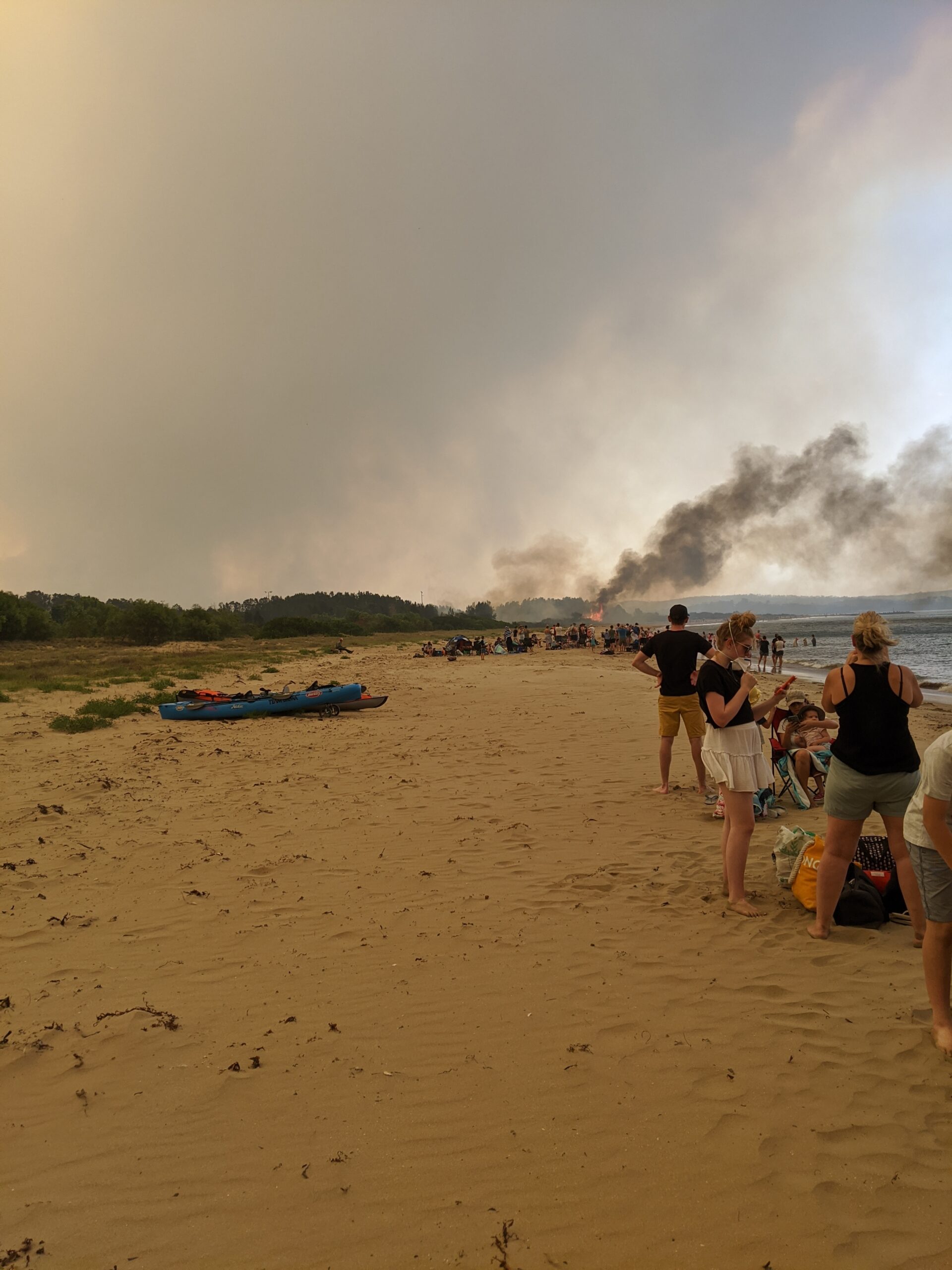 En route home, the St Flannans College past pupil had time to reflect on what they had been through. "When we were standing on the beach at Batemans Bay looking back into the town which was on fire everywhere with a variety of helicopters and a big Hercules plane flown in especially to fight the fires then you realise how serious and how close it came to us. It was pretty scary for a couple of hours, we had a couple of uncomfortable days trying to get home, in the bigger scheme of things we were safe and we're back in our home which a lot of people can't say, a lot of people lost their properties, their businesses and some lost their lives, we weren't that badly affected even though we had a scare some people are a lot worse off than us".
While this was going on, New Year celebrations at Sydney saw a major firework display which the forty six year old felt was "inappropriate". "We were down in Batemans Bay in horrendous conditions at the same time as these fireworks were taking place, it was tone deaf and out of sync with what was going on in the rest of the country".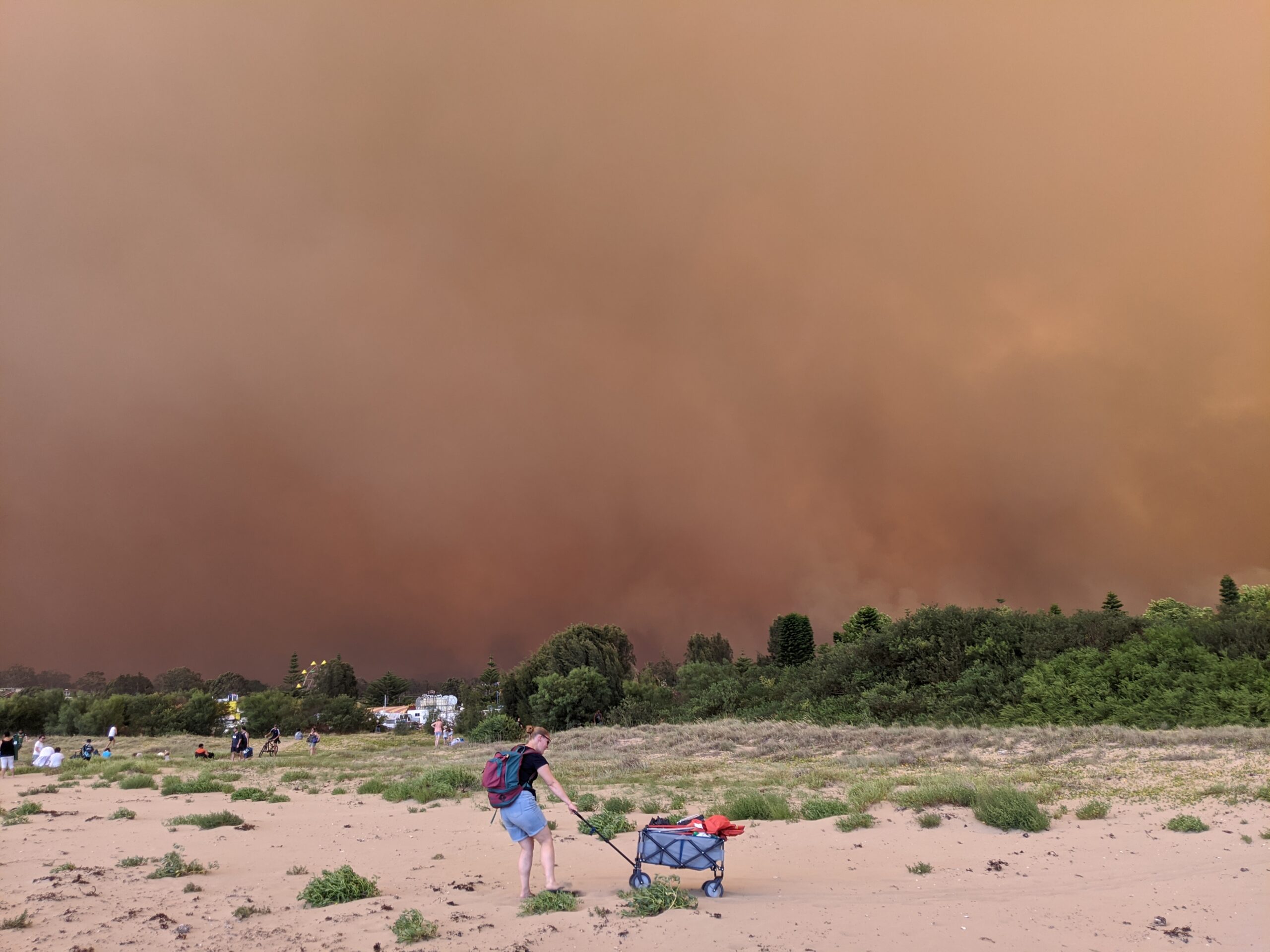 They spent fourteen hours on the side of the road waiting for roads to reopen on this trip, here Diarmuid stated "you saw the best of Australia. People who owned homes were letting people in to go to the bathroom, they were making tea, handing out food, everybody worked together. Even though people were getting nervous, they were staying calm about it. The road finally opened at 3am and when we drove through there was still trees on fire at the side of the road, road signs had been melted and the evidence of trees which fell and been taken away, there had been massive damage and was a reason why the roads was closed for fourteen hours with the heavy fires going on. Driving through when it was dark and all the fires were lighting was pretty surreal. We were just glad to get home, it took us 22 hours in the end but we were glad to make it".
It is feared that temperatures may soar again on Friday prompting concern two fires could lead to 'a mega blaze'. O'Connor flagged that the political element will now become more prominent and said Australia's Federal Government "is full of climate change deniers". He added, "It is going to be a major political dogfight now because these people are very tied to the mining industry and the fossil fuel industry so I don't have any confidence in them enacting any policies to try bring Australia's emissions down, unfortunately I can't see change coming".