Corofin football manager Douglas Hurley won't say that playing in the Munster intermediate final wasn't on his mind when he took over the manager's position in the club for the 2021 season.
Once he took over the role of manager, he was aware of the potential within the group. "I wouldn't like to say I wasn't thinking about it. To be honest I knew the potential in this group. The very least, we were hoping for was to be in an intermediate final in our county. We knew how good Kildysart were and I knew if we got over them we were a strong, strong team. We are as well positioned as we ever were to go up to senior. Are we in bonus territory, we definitely are".
He stressed that while they are in bonus territory, their Munster final appearance doesn't come as a surprise. "Am I surprised we are here, No, without a doubt. Will I be disappointed if we don't win or at least put up a performance that justifies the work we have done or the talent we have, yes. I am not surprised that we are here and we are hoping we are going to go down and give it a big blast".
Moments after supervising training at Pairc Finne on Sunday morning, Douglas spoke of the dominance of Kerry clubs in the Munster intermediate championship. "Their set up down there with just eight senior clubs leaves Kerry with very strong intermediate champions year in year out. We can't overly think about that. We have to deal with what is ahead of us. We have to try and get our match ups right. I have a set of forwards, most teams in the country would love to have. If conditions are right for us and we win an ample amount of possession, we won't fear them. If we can hold them and go into the last quarter there or thereabouts, they are not going to catch us for fitness, that's for sure".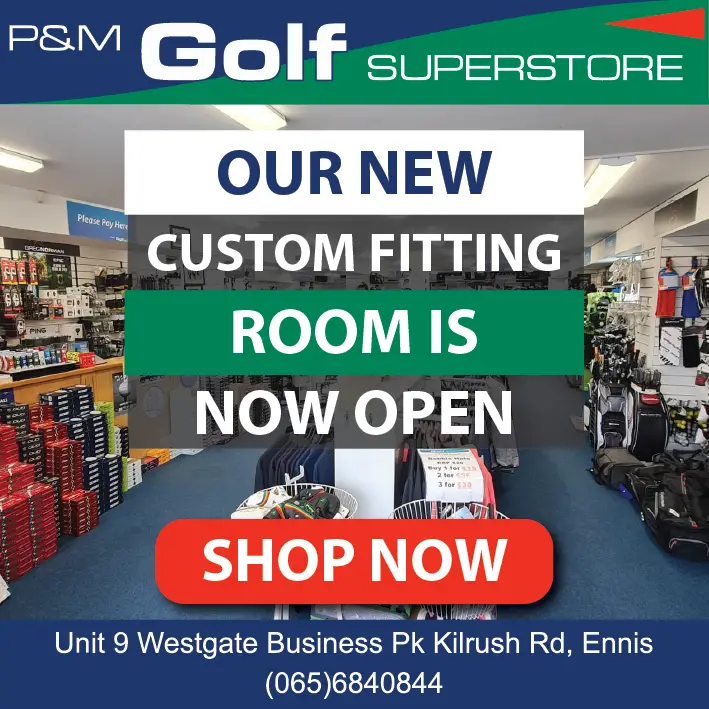 He confirmed that the intermediate champions have had to deal with COVID-19 cases over the Christmas period. "Quite a few of our squad have got it. We have two lads back today. We had a bit to deal with over the Christmas. Hopefully we won't have any more interruptions. Right now it's all systems go for Sunday"
Referring back to their victory in the Clare IFC final he said, "everyone knows what happened in the Kildysart game and it has given us great belief to drive on. Even in the U21A hurling semi-final, they kept going as well and pulled it out of the bag. I call it the dead zone in the game. If we go into the dead zone with five or ten minutes to go in play, I'd fancy our chances".
"When you are winning it's a lot easier," he remarked of managing dual-players. "We have been lucky enough we didn't get hit too badly with injuries. It's difficult. I was over the minors for the last few years and we were competing at A level. We are working the dual situation at the moment and we have been very lucky with injuries. It is a big call as to how we can manage it going forward but it was a positive this year, particularly when you are winning as it lifts all tides. It is a positive because they are getting games and if you are getting games and you are winning, you can work with it provided you don't get hit with injuries".
For the majority of the Clare IFC, Corofin were forced to play without All-Star nominee Jamie Malone due to injury. His absence "got other lads to stand up and not be depending on him or looking for him. If we had met Kildysart earlier we might have been in trouble. It allowed us to develop a game plan that he was well able to come into and fit into. In the last three or four games he has been picking it up every day and he is where we want him now coming into this Munster final when he will most definitely be badly wanted".
Na Gaeil's tag as favourites doesn't concern the partner director of DNG O'Sullivan Hurley. "You have minor A and under 21 A hurling winners and Harty winners there, lads that have played in county squads. They are not going to be overly daunted by what is going on. They will be relishing this week and going down to put in a performance".
Hurley was hopeful of a dry day in Mallow this weekend and that the people of Clare support Corofin. "Hopefully many from Corofin, Ruan, Crusheen and all over Clare will come down to follow us. We could hear the crowd driving us on the last day. We want to be back training here next week. It's like a second season. We have improved massively in the last three games. Hopefully this will leave us in good shape for next year. We would love to have another month's training".