Pictured L-R Javier Moreno, Co Pilot, Conal Henry, Chairperson of The Shannon Airport Group, Minister of State for Transport, Hildegarde Naughton TD, Mary Considine, CEO The Shannon Airport Group, Charlotte Dumesnil, Sales Director Vuelling and Captain Francisco Enrique, Pilot. Pic Arthur Ellis.
VUELING have commenced operations from Shannon Airport with their inaugural Paris flight taking to the skies.
Activity at Shannon Airport is on the rise with its car park a clear indicator of how travel has increased. On top of this upswing is the commencement of a brand-new service to Paris Orly with a new carrier, Vueling. The twice weekly service to Paris Orly Airport will operate on Mondays and Fridays began this week. It is the fourth new route announced for Shannon so far in 2022.
Shannon's new carrier Vueling are part of the IAG group that owns Aer Lingus. Orly Airport is the nearest airport to the centre of Paris, just 13km from the city. It is the second largest airport in France and provides onward connections to major European cities and Middle Eastern countries.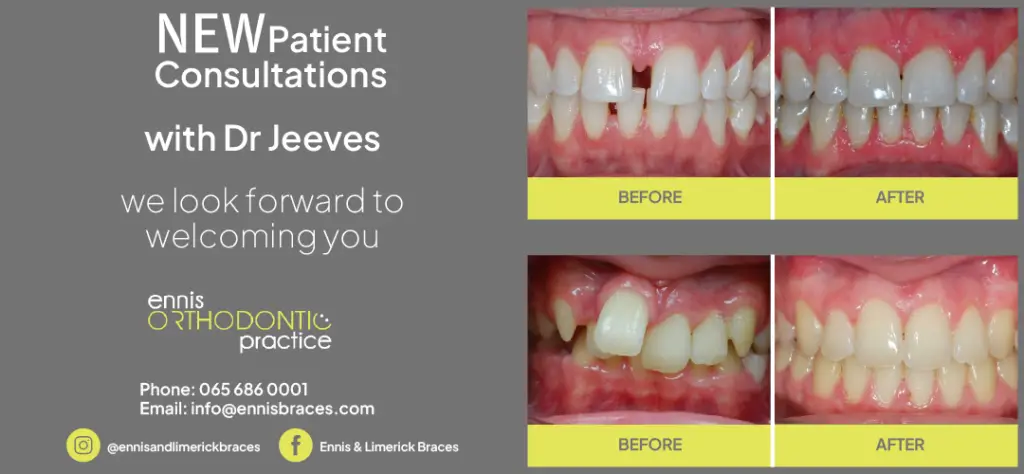 A special reception was held at the departures gate of Shannon Airport draped in blue, white and red with business and political representatives to see passengers on the inaugural flight off.
CEO of the Shannon Airport Group, Mary Considine noted that Shannon Airport was back to pre-pandemic levels of traffic and appealed to those present to encourage strong use of the new Paris service. She lauded the route development team at Shannon for securing the service and emphasised how their Airport was "the international gateway to the Wild Atlantic Way".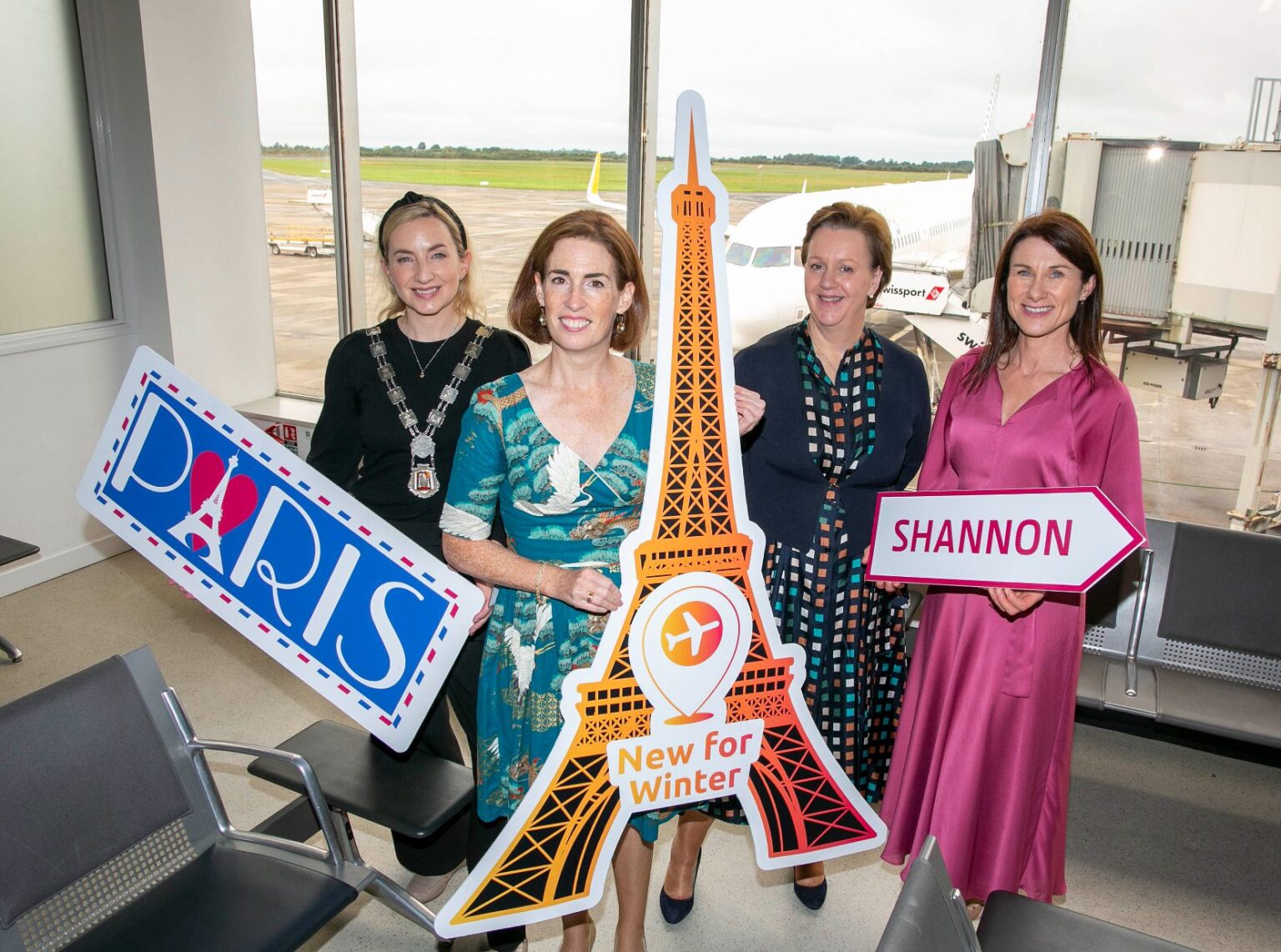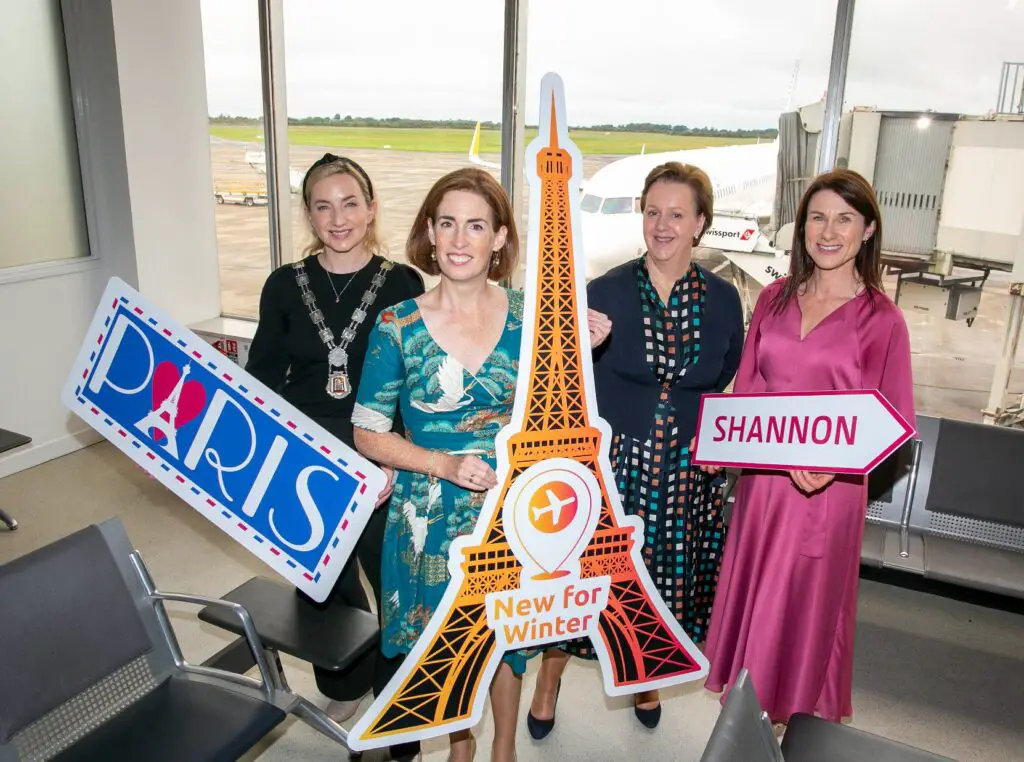 Shannon's "strong FDI community" remained integral to the Airport, Considine stated. She paid tribute to officials in the Department of Transport and Minister of State for Transport, Hildegarde Naughton (FG) for their efforts to put policy measures in place "to maximise the recovery and potential of Shannon".
Junior Minister Naughton, who appears to be a strong advocate for the West of Ireland and Shannon Airport described the occasion as "a real exciting day for the region". She informed the engagement that she has been in Shannon "several times in a personal and official capacity" and was hopeful of being on the Paris flight in the near future. "It is the most pleasant, smooth, friendly experience and I would like to commend all staff at Shannon Airport, it is an exemplar of what a passenger based Airport should be".
Connectivity from Paris to the Mid-West and the confidence of airlines and passengers to travel from Shannon Airport was referenced by the Galway native. Government funding has assisted Shannon to invest in projects such as security screening measures, she noted, "it has allowed Shannon to do what it does best, work with airlines". The Junior Minister with responsibility for aviation was hopeful supports would continue to flow to "ensure Shannon and the Mid-West goes from strength to strength in terms of international connectivity" while acknowledging the benefits for FDI, business and families.
Dr Loïc Guyon, Honorary Consul of France for the Midwest region recalled that it was almost three years ago when Aer Lingus had announced a new route from Shannon to Paris which was subsequently cancelled. Securing a Paris service was "first and foremost due to the work of Shannon Airport management," he said. Dr Guyon predicted "a huge boost to French tourism, the West of Ireland and Irish tourism but the economic impact will go beyond tourism".
Charlotte Dumesnil, Sales Director of Vueling commented, "We are delighted to expand our Irish operations with our first route from Shannon to Paris Orly, building on our existing Irish connections whilst also offering inbound passengers ease of access to the West Coast of Ireland. This new direct route reinforces Vueling's interest in providing a more flexible and varied proposition for travellers based in Ireland".
"There's crêpes somewhere in the making," remarked Ms Considine when bringing the event to a close. A Parisian themed cake was also on display.