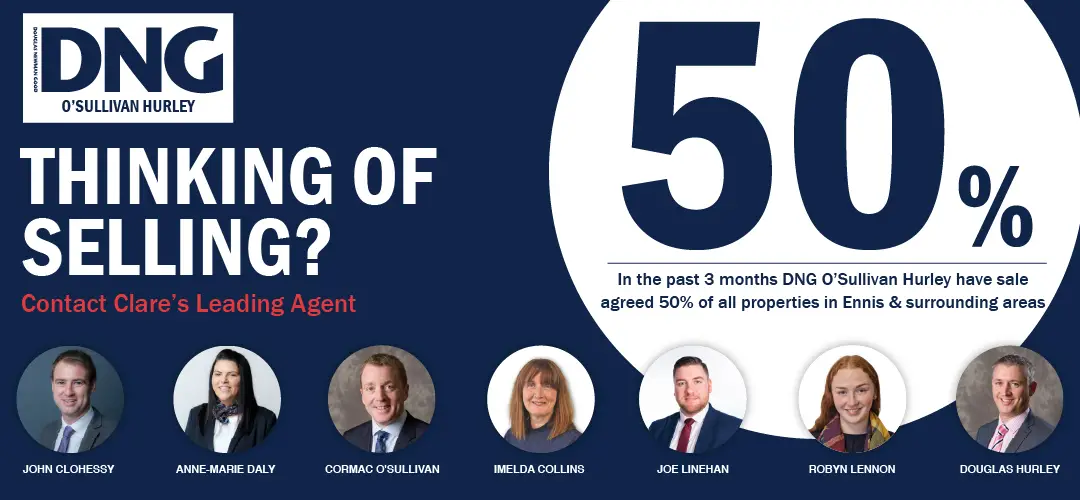 *Cillian O'Donohue. 
Holding the role of Student President is arguably one of the most difficult roles within a University, particularly during a pandemic in what was one of the most arduous times experienced by students.
For Ennis' Cillian O'Donohue, he has taken the role of Student Life President at the University of Limerick in his stride. Despite the responsibility of over 17,000 students falling on his shoulders, Cillian is always up for a chat, cup of coffee, or an interview for his hometown news outlet, evidently.
UL's Student Life President sits on over 40 committees within the University representing the student body and acting as a voice for students at all of these meetings. Over the last year, Cillian has brought up issues facing students and advocated for positive change withing the university. He has been doing this through staying informed on student issues, talking to student representatives, clubs and societies committees, and keeping involved with what UL students are discussing on social media, etc.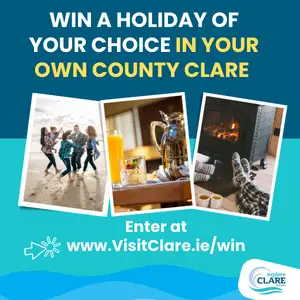 Within the first five minutes of speaking to Cillian, he had already advised anyone thinking of running for Student Life President in the future to go for it. "When you're running for something as a Clare person, you kind of know you'll have the backing of the Clare people. There's a big Clare community in UL, everywhere you go, you'll meet someone else from Clare, so I kind of knew I had the backing there."
"If I had one word to describe this year, it would be fast," he added. The outgoing President hailed getting student life back on to campus as the highlight of his experience saying: "it's been amazing to be a small cog in that wheel and to be a part of that seeing all of these things coming back to life."
As much joy as it brought Cillian seeing the Covid-19 restrictions lifted, it didn't go without challenges. "We had a point there at the start of the semester where the (class) timetables were made right before the lockdown restrictions were eased, and they were released for all students. Basically, UL came back to me, and we looked at the situation and I made the point that we couldn't change the timetable in week one," Cillian recalled.
He continued, "We had students who were commuter students, that were commuting two hours a day and they would have to change all their arrangements that they had made based on the first timetable. We had students who were student parents that might have made their childcare arrangements, things like that. While honestly if we had moved everything back in person, it would've been great for the students who live on campus or live a five-minute walk from campus because they want more things to be in person. However, its actually disadvantaging the students who have that long commute or who are student parents, or mature students, its disadvantaging them more because they have to change their arrangements which they've worked very hard themselves to make to suit themselves. You've got to look at it from all angles." Cillian brought up the point that as a student who spent a good portion of his undergrad commuting but who had also lived on campus, he felt he had the capacity to look at this issue from all angles and make a well thought out, fair decision.
The discussion around fairness to students led on to the issue Cillian has been the most vocal about during his time as Student Life President – the student housing crisis facing those attending UL. Through both various council meetings and his own social media channels, Cillian has rallied the university to lessen its student intake in the coming years. Having seen the effect of this crisis on students, especially this year when classes returned to a semi on campus basis, it has become evident that more needs to be done to rectify this issue. In a series of tweets from January, Cillian highlighted the issues with increasing the student population further in UL saying.
"In September (2021) we saw the worst student accommodation crisis ever in Limerick and Ireland, with students all over the country living in hotels, commuting ridiculous distances and even being forced to drop out in some instances. Yet, despite this we will likely see third level institutes take in even more students this year than they did last year. This is completely unsustainable and irresponsible from both the Department of Higher Education and the third level institutes."
Speaking to The Clare Echo, Cillian discussed this issue in more detail. "UL speak about their future constantly, but I constantly am bringing up the issues that are face students on the ground which sometimes UL seem to be oblivious to – is that what UL sees in their future, where students are living in hotels?" O'Donohue asks. "I do see it as the single biggest threat to the university at the moment," he added.
However, Cillian is far from a man that leaves questions unanswered, he has many solutions to propose for at least a temporary fix to this problem. "The only solution that I can see is that UL stop actually increasing the amount of students that they're bringing in," Cillian proposes. "We have to remember as well that this isn't just coming from UL. This is coming all the way up from the Department of Further and Higher Education," the Student Life President pointed out.
"I've actually asked UL myself if they could consider writing on behalf of their students to Minister Simon Harris to basically say 'what you're proposing in terms of taking in new students isn't feasible for us, we're at capacity, and you're going to need to find a better funding model for higher and further education than what we have right now because we cannot take in more students at this rate',".
According to Threshold Ireland – a national charity providing housing advice and preventing homelessness, the number of short-term lets listed in March of 2022 was 3,932 properties. In Limerick, this number was 44 properties. "Now, as we approach Leaving Certificate time nationwide, the student population hold their breath to see if they will once again be forgotten by Ministers and higher and further education institutions," Cillian noted.
Despite Cillian's term drawing to a close in the next few months, with his passion for student issues, it seems likely we'll see him in the world of student politics again, sometime. However, Cillian has many plans for what he aims to do now that his time in UL is ending. "I definitely can see myself returning to Clare, but for the time being, I definitely want to go and travel and see as many places as I can through my twenties anyways".
"The plan for now is I'm probably going to head to the US for a year, but I'd love to end up back in Clare, 100 per cent." County Clare will be patiently waiting his return, as Cillian O'Donohue is no doubt a man to keep your eye on.