THE cost of buying a home in Clare has risen by almost 20 per cent since this time last year, which is the biggest increase throughout Munster.
The latest daft.ie report has revealed that County Clare has seen the second largest increase nationwide in house prices, rising by 17.5 per cent. The average price of houses in Clare now sits at €219,189, which follows the national trend of the largest increases being found in rural regions. The largest increase was seen in Mayo (21.7 per cent).
Clare house prices are up across the board, with a one bedroom apartment now drawing an average asking price of €83,000, a rise of nine per cent since this time last year. A two bedroom terraced house averages €105,000 (up 17.9 per cent), four bedroom bungalow owners are asking €289,000 (up 20.4 per cent) and a five bedroom detached house now has an average asking price of €295,000 (up 10.2 per cent).
There were just eight transactions involving newly built homes in Clare over the last year; a drop of 78 per cent on the previous 12 months. Notably, housing supply was down by 31 per cent in Munster on September 1, a drop of 1,800 listings from the same date last year.
RISING PRICES: NO END IN SIGHT
Cormac O'Sullivan of DNG O'Sullvian Hurley in Ennis says that supply shortages have created the price surge adding that "unfortunately it's a trend that's going to continue because new homes are not being built". He believes the problem will exist for the next three to five years at least, citing a hesitancy among banks to finance developments as well as problematic planning processes which exist in our country. "The biggest obstacle we have right now is the planning process, the services to be able to take further capacity. Any planning application that goes into An Bord Pleanala will come back with a planning permission that does not work and will not be built, making our problem even bigger."
RELOCATERS
Another factor driving prices in Clare by 17.5% in the last year is a surge in people looking for a lifestyle change, relocating from cities to a coastal location.
"Where we're seeing a huge increase in demand is from people relocating to County Clare or returning to County Clare. Coastal property has seen significant increases from Kilbaha right up as far as Ballyvaughan, you've seen an enormous increase in house values there in the last 18 months so that has probably accounted for a good chunk of the increase, along with our capital town increases in Ennis.
"It's a lifestyle choice. We're seeing a lot of the purchases in Lahinch coming from more heavily populated urban areas such as Galway, Dublin, Limerick, Cork; they're seeking a complete change in how they dictate their personal lives, particularly with remote working and the accessibility our coast is blessed to have in terms of motorway infrastructure and transport links, that's really adding to the appeal of County Clare."
O'Sullivan adds that there's been a knock-on affect which has also seen steady price increases in satellite towns such as Tulla, Crusheen and Newmarket-on-Fergus. "You're probably likely to see those house prices continue to increase because of the cost of build. It's a vicious circle in one sense."
REMAIN PATIENT: ADVISE FOR FIRST-TIME BUYERS
THOSE who follow housing market trends are witnessing 'for sale' signs being replaced by 'sale agreed' signs at a rate not seen in years. In the current climate, the advise for home hunters is to remain patient.
O'Sullivan admits that because housing demand is outstripping supply, more and more young couples setting out to find their first home are being left frustrated.
"There are some couples we have been meeting with years who have unfortunately been outbid on various properties or circumstances may have changed ever so slightly for them during the purchasing process. We're meeting couples where, they would have been expecting their first child and we still meeting them as they're expecting their second child, so that will give you an idea as to how long some young first-time buyers have been struggling out there. And the rents have gone up, they now have two kids as well that they need to allow for in their costings of purchasing, it's proving very difficult for them."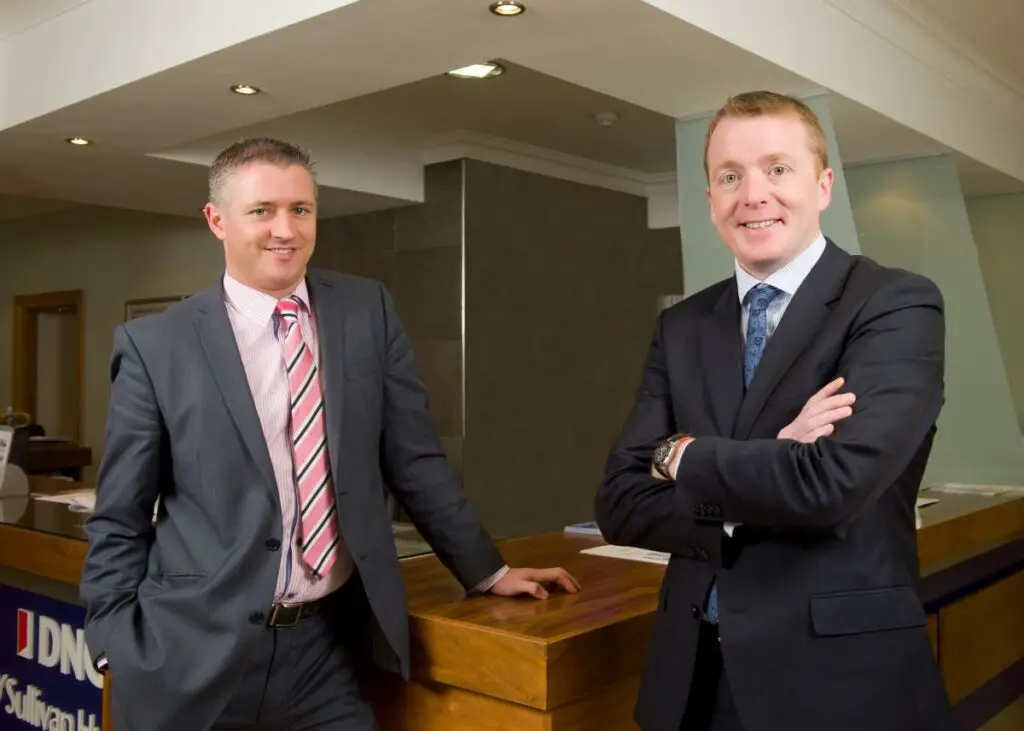 However the Ennis-based auctioneer says that if buyers remain patient, the correct property won't pass them by.
"Absolutely, now you have demand that's well outstripping supply so you have people waiting on the wings for the property of their choice to come to the market and once it does, it gains immediate traction. For us as agents, it's how we manage that in terms of transparency and fairness. We would always ensure that anyone bidding on a property would have approval in principal so that everybody bidding on the property knows it's a very level playing field.
"You try and keep everybody as calm as you can. At the end of the day this is supposed to be a very enjoyable experience, it's a life experience process. You should be getting the keys to your home very happy with the experience from the first time you looked to getting your keys.
"Unfortunately that's not the case at times and it is a very stressful process now and it's very difficult to say to people 'just go and purchase a property' because you can't purchase something unless it's suitable to your needs. Something will always come along if people are patient. It might take longer than expected, it might take four or five months, but it's about keeping in touch with the agent, the agent keeping in touch with you and hopefully the right house will come along."
NO BUBBLE ON HORIZON
Mr O'Sullivan also gave a word of warning for those who are waiting in anticipation of a property bubble burst. "If you take the last property bubble, or most property bubbles, it's where you have a far more significant supply than demand is meeting. You have people who own multiple units, you have properties out there people have purchased and are sitting on and speculating. That's not what we're experiencing right now.
"There is an absolute shortage, the bubble hasn't even started to inflate. There is no supply there. It's all about affordability and that's where the market is at. Nobody is going into a property today where they're purchasing 110pc of its value. People are far more level headed, they're being advised more cautiously… so everyone is taking a very cautious approach, which is part of the problem we have because if you don't have risk takers in the market it's very difficult to get things motoring".
Pick up a copy of The Clare Echo this week to read our eight page property feature.