*Kilmurry Ibrickane manager, Aiden Moloney. Photograph: Gerard O'Neill
That Aiden Moloney's return to take charge of his native club has resulted in five county final appearances in six seasons is hardly a coincidence.
Despite a perceived ageing squad, Kilmurry Ibrickane's remarkable powers of regeneration have ensured that they have remained steadfast at the top of the Clare football ladder as they chase down an eighth Jack Daly in 14 seasons this Sunday.
"Back in 2016, there was talk from outside that maybe we could get one last hurrah from them. So the boys have really done us proud and the bottom line is that the players have worked hard and we've gotten on great as they help me more than I help them to be honest. The likes of Martin McMahon, Enda Coughlan, Shane Hickey and Darren Hickey, these fellas are easy to manage and I get as much advice from them as they get from me.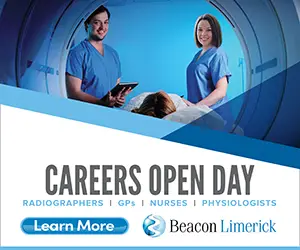 "The club have been so fortunate that we've had such a great generation of players and a lot of them are still playing. The likes of Michael O'Dwyer and Enda [Coughlan], I actually played with those guys back as far as the final in 2002 and they're still playing which is some going.
"From where we come from and the population we have, we have to keep those fellas for as long as we can because replacements are not easy to find. We've been lucky over the past few years in that we've brought some fabulous players through like Darragh Sexton, Ciaran Morrissey, Danny Walsh, Aidan McCarthy, Andrew Shannon and Diarmuid King to name but a few. All these guys have established themselves in the last few years, helped by the older lads that have hung on for as long as they could as it's not easy to replace players like that."
That dynamic was particularly brought home this season as after already losing Michael Hogan and Noel Downes to retirement, Kilmurry Ibrickane suffered further hammerblows on their return to action in June with a succession of long term injuries to key performers such as Shane Hickey, Dermot Coughlan and subsequently in the early stages of the championship, Diarmuid King.
"Automatically we lost four of our forward line from last year straight away so between everything, it has been a big blow but I have to say that the boys have never used it as an excuse. They just get on with it and the next guy comes in and we put pressure on them to get up to speed and fill in for those roles. By this stage, we're delighted with the boys to have gotten to a final. So from number one to, I'd love to say 30 but we're probably only working with 21 or 22 at this stage because of injuries, we couldn't be more pleased with the effort they've put in.
"The older lads have told them what's required, that no-one is here to make up numbers and there's no point being here if you can't do a job when you're called on. For example, I'm delighted with the likes of Joe Campbell there, he's only 17 and has done great for us this year, having been thrown in at the deep end. We can't complain. Win, lose or draw, the boys have worked so hard, have made great sacrifices to be part of it and travel long distances to training. Lads like the McCarthys there, have played every week hurling and football and are as dedicated to football as they are hurling so with that kind of commitment, we simply can't complain or look for excuses".
Aidan McCarthy has since joined the dreaded treatment table with a hamstring injury ahead of Sunday's final against a side that 'Horse' knows only too well having not only managed but played against the Townies throughout a storied career that actually ended with a county final victory over Éire Óg following a replay in 2004 at the tender age of 41.
"We were actually leading by a point deep into injury-time and I remember Éire Óg got a free that was definitely 50 or 55 metres out anyway. Fair play to James Hanrahan, he managed to put it over as we weren't encouraging him to at the time. That sent the final to a replay but we managed to emerge on top the second day but we've always had tight matches with Éire Óg. All through the years when I was playing long before that final, there was never anymore than a point or two in it either way and they were always a big threat.
"There's no doubt that Éire Óg have always had quality and obviously haven't made enough of it. Every year they are there-or-thereabouts as favourites at the start of the year and somehow of other, it hasn't happened for them. However, they had stepped it up a pace this year and are in the final now and no matter when you play Éire Óg, whether it's the first round or a final, they're always a difficult prospect.
"They have a lot of good players, have six or seven alone involved with the county set-up so they have real quality. They definitely have the panel that maybe we don't have as over the years, we probably would have relied on five experienced subs with numerous county medals in their pockets to come on and make a difference for us. But where they had quality, we have experience and hopefully that will level things out come Sunday".