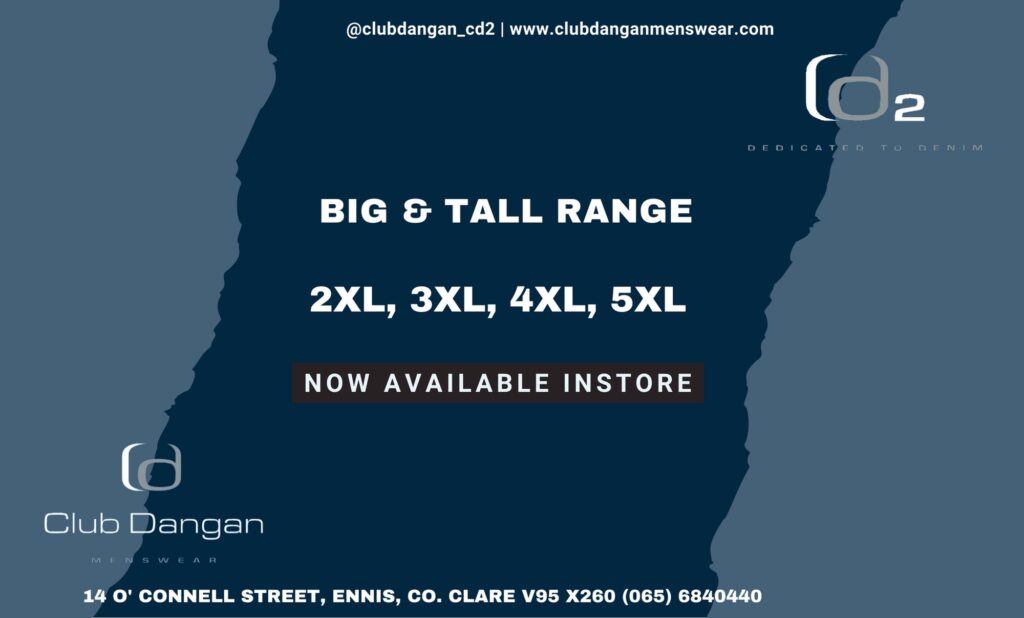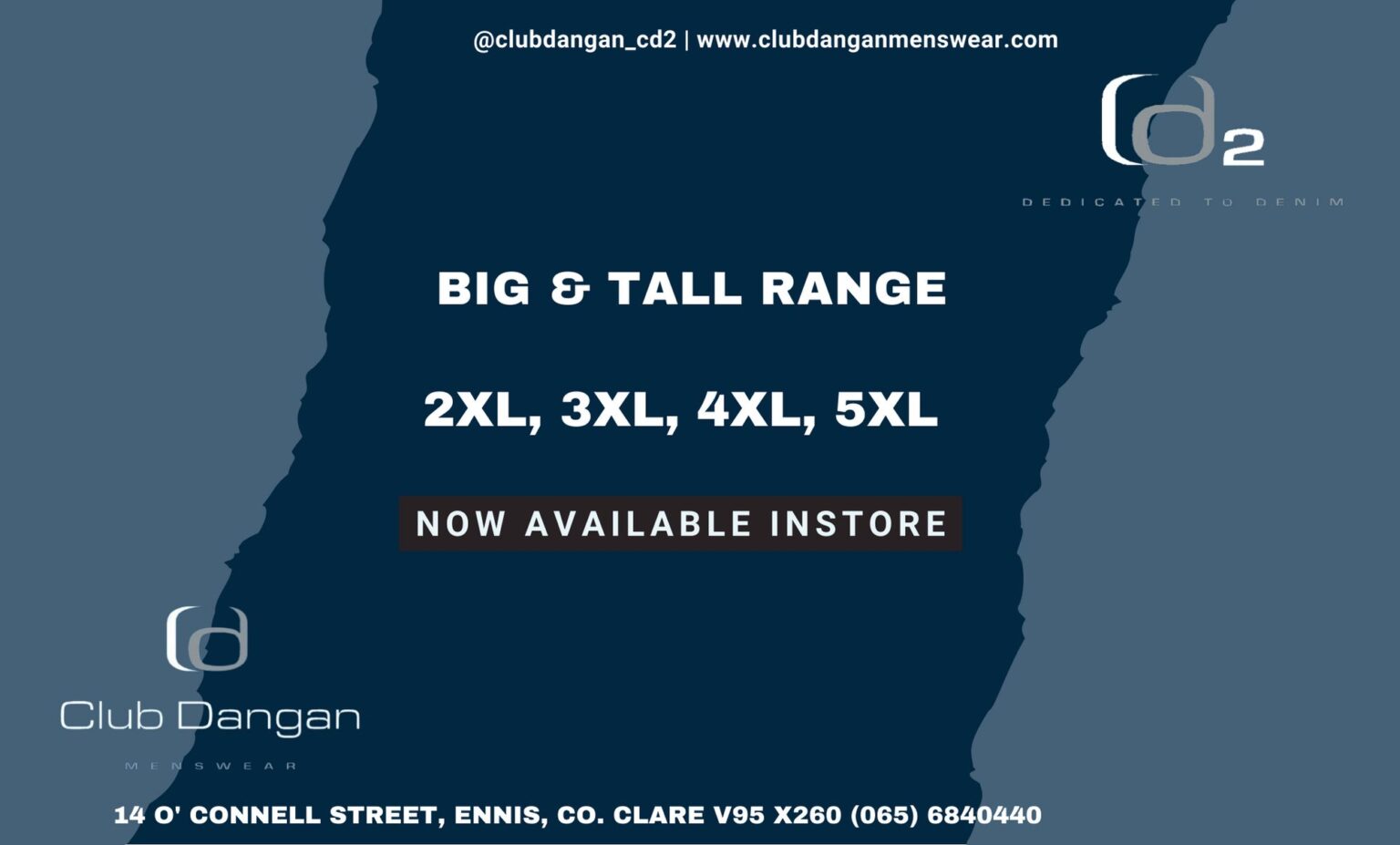 *Third class pupils surrounded by Eamon Curley, Fidelma Healy-Eames and Dr Tony Holohan. Photograph: Joe Buckley
IN ONE OF HIS FINAL PUBLIC APPEARANCES as Chief Medical Officer, Dr Tony Holohan was in Newmarket-on-Fergus.
Dr Holohan was the special guest for the launch of COVID Voices, a book of poetry by third class pupils at Scoil na Maighdine Mhuire, sharing their reflections on life during the pandemic. The class of thirty two were guided by teacher, Eamon Curley and special education teacher Fidelma Healy-Eames in putting together the publication, the idea of which was first mooted last October.
Students read their poems to an eager audience in the school hall on Tuesday afternoon. Shane Considine recalled how "people were clueless" at the beginning, Eimear Clancy remembered it was "so boring at home", a hope that "places will open and fun will return" had been predicted by Zara Smith.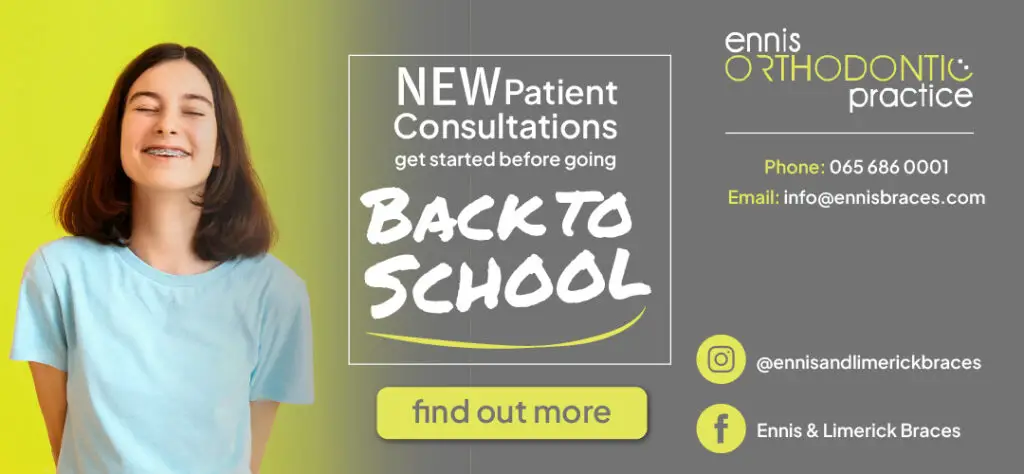 Multiplying case numbers were referenced by Max Kelly, Laura Crimmins equated the lockdown to "being stuck in ice" while Aisling McGann pointed out, "it started off when I was seven and travelled on till I was nine, it started off as a peaceful heaven and started to decline". Students also compared life with other countries such as Zimbabwe and Poland.
Memories of being told no to requests to go the hurling pitch, soccer field, watch the Clare hurlers in Cusack Park and play with friends were described by Daithí Earls with Niall McMahon recounting how the answer was yes when it came to wearing a mask, sanitising, isolating and getting the vaccine.
Several students also spoke out at the wearing of masks which were described as "a disgrace". Sarah Murray offered another perspective, "three masks every day, glasses fog up all the time". Lexi Walsh noted how the television brought sadness and Lucy McKeogh said the times would stay with them forever, "when I'm a granny I will look back and say this thing called COVID took over the day".
School principal, Moira McMahon labelled the book as "fabulous". "We're bursting with excitement that we're all here today, we are thrilled to welcome you to our little school in Co Clare for a monumental occasion". Books allowed students to "escape to worlds of fantasy and fiction," she recounted.
McMahon one of the county's top camogie players during her day, a holder of nine club senior camogie championships told third class pupils, "you are an amazing bunch of children, today is all about you and your achievements and what you've done, your poems filling these pages demonstrate your talent and creative flair".
Having the man that "carried us through" the pandemic to launch the book was fitting, Healy Eames stated. The former Galway Senator then proceeded to have a brief Q&A with Dr Holohan on stage.
Poems read aloud were praised as "wonderful" by Dr Holohan who admitted, "I was asked to get involved in one or two launches of books, more serious boring books about the pandemic and I said no to each of those but when I heard about this I was delighted to have the opportunity to be involved with the best book I've heard about COVID".
He recalled moving to Monaleen in Co Limerick commencing first class at the age of seven, he spoke of his "wonderful teacher," Mr Sheehan. On life for children during the pandemic, he commented, "I can't imagine what it must have been like". He added, "It was a long period of time. Two years when you get to my age isn't a big period in your life".
According to Dr Holohan, it is unlikely that the mandatory of face masks will return but he stressed one of the key learnings from the earlier stages of the pandemic was not to make promises. Influential decision makers behind the scenes "did have concerns" at the beginning, "we knew that it wasn't going to go quickly and it would last a long period of time, we knew we needed developments like the vaccine to help us".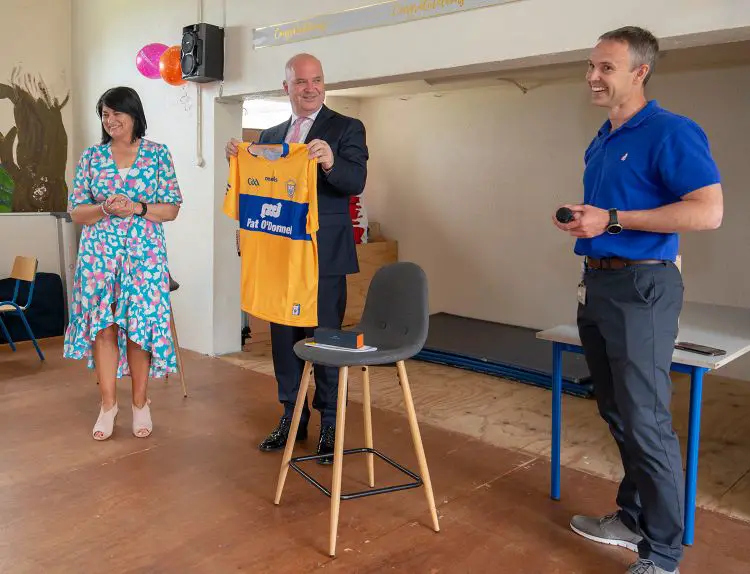 Queues of children from the school of 238 students got Dr Holohan to sign their book of poetry with others getting him to sign jerseys and pieces of clothing. The CMO was presented with a Clare jersey "to dress up as another important Tony" when supporting the county hurlers.