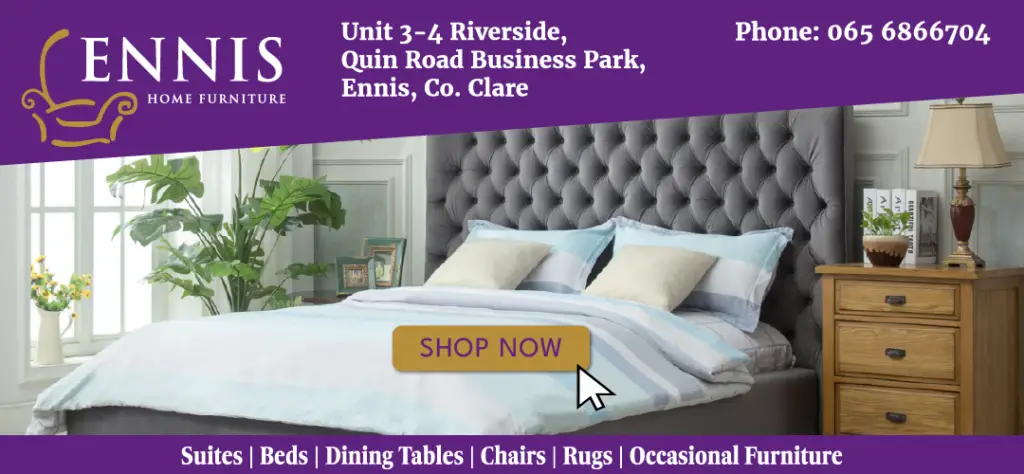 *Andy Tierney. Photograph: John Mangan
Ennis based Tierney's Office Automation Ltd have attained ISO standard which its founder maintained recognises its "high security standards".
A provider of IT solutions within the hospitality and SME sector across Ireland and the UK, Tierney's Office Automation Ltd was established in 1993. On Wednesday it achieved ISO 27001:2013 Certification from Certification Europe Ltd.
This standard indicates that Tierney's has proved to an independent third-party that it has developed and implemented a best in class information security management system (ISMS) to include IT Managed Services, IT Security, Cloud Services and Hospitality Solutions to its clients from its offices in Ennis including remote staff in Ireland and the UK.
Extensive preparation, evaluation and documentation of processes across all company departments is a requirement to become ISO certified.
Managing Director, Andy Tierney explained to The Clare Echo, "As a provider of computer management and IT solutions that are delivered as service (SaaS), this certification is an important demonstration of our commitment to the highest standards of internal security, not only does the ISO certification recognise our high security standards, but it lets our customers, partners and prospects know that we take the protection of their data extremely seriously and brings a further peace of mind to their organisations operation.
"We are very proud that our high standards of Information security management have been recognised and rewarded with ISO 27001:2013 certification and it will remain an ongoing process that requires day-to-day commitment and expertise from the entire Tierney's team".
Organisations with the ISO 27001:13 certification are provided with an internally recognised, independent verification that the company is able to securely manage information security, retaining confidentiality, integrity and availability of all data.