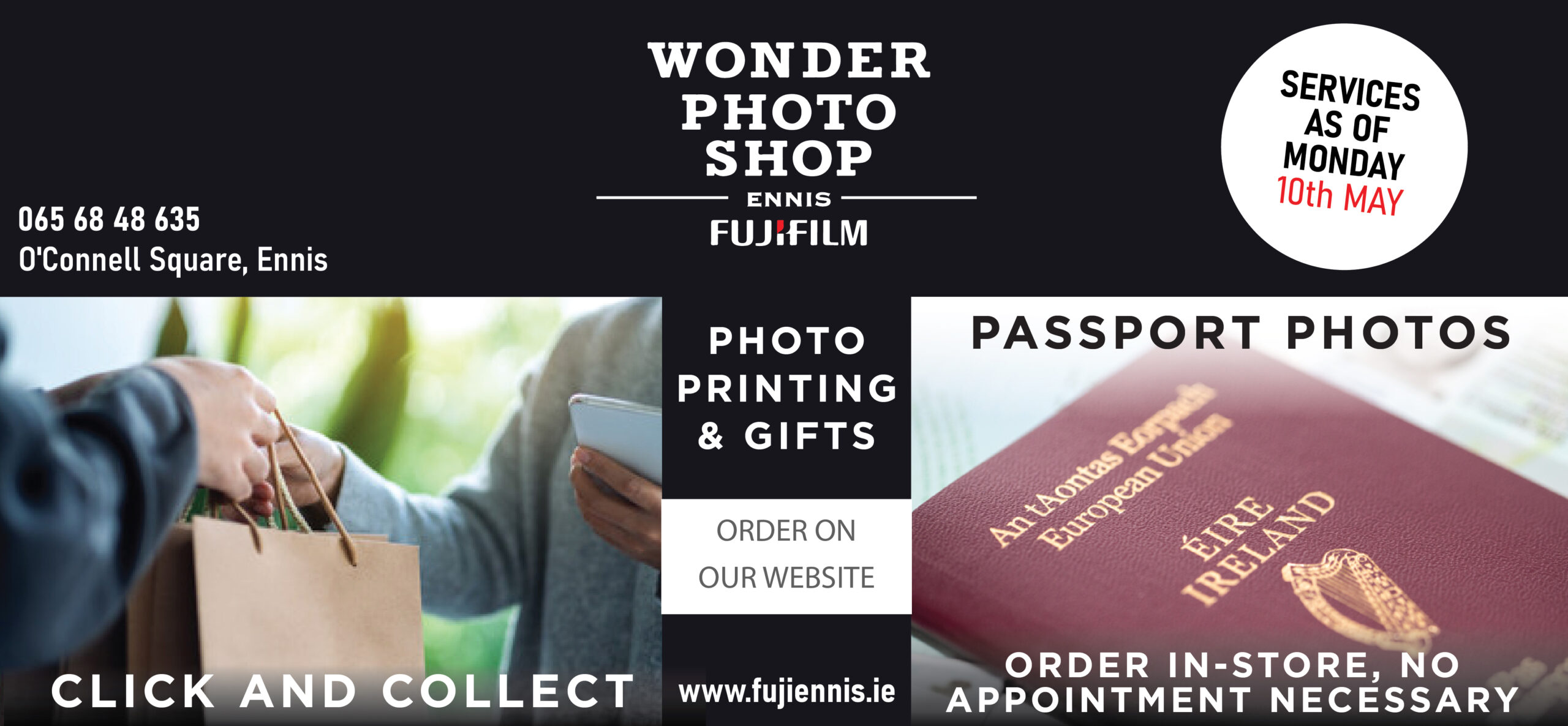 *The Hickey brothers, Shane, Niall and Darren. Photograph: Gary Collins
Relations are plentiful throughout the Kilmurry Ibrickane senior squad, it adds to the existing family atmosphere which is underpinned by the Hickey brothers.
Full-back Darren, utility man Shane and attacker Niall may all have to settle for different roles in Saturday's senior decider but they remain united in their goal to keep Jack Daly in West Clare for the sixth year in succession.
A member of the senior panel since 2003, Shane's service is longer than that of his younger siblings Darren and Niall who made the respective step-up in 2006 and 2010. With a combined tally of 17 senior championship medals, it comes as little surprise that football has and continues to be a regular part of the discussion among the brothers whey they assemble at the Hickey household in Seafield.

Darren explained, "We're a very close bunch of people, I work with Michael Hogan, there are a rake of cousins on the panel, our uncles are over the team, we all know each other on and off the field, it helps an awful lot that we are so close to each other, it is like anything, you do whatever you can do together as a group. You're coming here and it's the same thing everyday, you're talking football the whole time". Bad performances are quickly commented upon by family members, he noted.
Similar views were echoed by Shane. "If you listen to Paul Hickey after a game, you will know exactly if you did good or bad and you will be told straight out, you will always have more bad games than good".
There is agreement among the trio that Niall is the best footballer of the Hickeys. "Probably the best and most skillful footballer of the lot of us is Niall and he is probably going to be a sub. Darren is probably a bit more brute force which is needed when it comes down to the real gritty championship games," Shane remarked prompting Niall to respond, "Shane is the one that plays all around, in goals is probably the only position he hasn't played the last couple of years, he talks about it a lot too".
Less of a consensus exists when the brothers contemplate which one of them is the most craic. "When Shane gets a few drinks it is probably him, he tends not to be able to handle it like the rest of us," Niall surmised.
With a tag for two of the three brothers, the middle man isn't left behind, "Darren is the enforcer," Shane quipped. "Darren always gets the raw deal, he has always been thrown in at the deep end, any marquee forward in the other clubs himself and Mark Killeen would have to share the priority with whoever they are marking. He is sacrificed in comparison to Shane who is let up the field a bit more. He is a real old fashioned full-back as we like to say around here," Niall added.
Giving perspective on his and Mark Killeen's roles, Darren outlined, "We have to go and do a job, the rest of them get to play football". He admitted that piling extra research into the man-marker role is not part of his preparation. "It's all on the day, you take it up on the day. Players like Podge Collins you never know what you are going to get with them, you have to play off the cuff, everyday is different and you can't look at what they did the last time, it doesn't work like that. I just go into the game and do whatever I can do, mostly it is trying to stop someone from playing rather than playing myself".
Fortunately for the Hickeys, Kilmurry Ibrickane have always been a top team in the county during their time on the panel. A Garda based in Limerick, Shane gave his view on why this is the case, "Once it hits winter time in Quilty all that is going on is football. Most people will bring their kids to the field at a young age and when you see that success, it keeps them going". He felt the club has been blessed to have star players such as Odran O'Dwyer and Keelan Sexton in their ranks. The influx of U21 players in recent seasons has been a major plus, Niall believed.
A primary school teacher in Doonbeg where he is teaching children of ex Magpies players that he faced off with when starting his senior career, Niall is of the view that Miltown's resurgence in recent years "has brought the best out in us". "After losing last year, there would be a bit of extra motivation for us, I know the circumstances are different this year but we won't be treating this county final any different to one before because the same thing is at stake," he continued.
When Kilmurry Ibrickane and Cratloe last met in the county final of 2016, Shane picked up the man of the match accolade following their replay win. As they lock horns once again, the Hickey brothers will once again be called upon to play major roles for The Bricks.