For what is believed to be the first time it has happened in Clare, a heifer will be up for grabs in a raffle as four young men from the county raise funds for Temple Street Children's Hospital by running the New York City Marathon.
Ennis trio, Ciarán Burns, Dean Ryan and Pa McInerney along with Frank Melody of Newmarket-on-Fergus on November 3rd will run the New York City Marathon and have set the target of bringing in €20,000 for Temple Street Children's Hospital in the process.
On Saturday August 17th they are holding a raffle at O'Neills Bar in Newmarket-on-Fergus where the top prize is a hereford heifer named Heidi sponsored by Melody's Farm. Alternatively those who are not in a position to take the animal will win a €500 cash prize.
In their fundraising efforts, members of the quartet have visited Marts in the county where the reaction to their prize has been very positive. "It's sponsored by Melody's farm in Bunratty who breed the crème de la crème of cows, heifers, bulls, you name it they have it and they have bred Heidi. One farmer said it's like a stallion winning the Gold Cup or the Grand National it's that good, it's the very best you can get so hopefully it will be worth more to the winner who gets to take home Heidi," Ciarán said. His first visit to the Mart was an eventful as it coincided with a bull breaking loose and venturing towards Ennis town.
Marathons are gruelling and such will be the case for the four lads who would not classify themselves as runners. "On Christmas Day we went out and tried to run a kilometre, I personally couldn't run it, we've all hated running like many people around the country. We said we'd sign up for a marathon, there's a lot of shared value in this because it is going to be mentally challenging for us, it's a very tough affair so we said if we're doing a marathon we'd do the New York one, we're four lads who want to make a difference, we know what Temple Street do, we've a target of €20,000 we want to raise for them, we've to date raised €2,000 so we're on the road and hopefully Heidi will help us along the way".
"Temple Street is the number one children's hospital in the country that has do vital life-saving work for sick kids and fortunately the four of us have been in a position growing up when we weren't affected but it touches the homes of so many people across the country, it needs much needed funds for research and development, the team, staff and sick children that are there we wanted to be a part of and help in a very small way. €20,000 is a small amount, it's a big challenge for us and we want to make a difference by raising these much needed funds".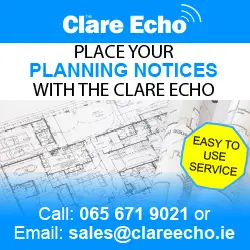 Raffle tickets can be purchased online via Eventbrite and the Run4NYC Instagram page.