Complaints that a speed bump in Ennis was too high have been rectified.
Residents of Tobarteascáin had raised issues regarding the height of a recently installed speed bump which they believed was "unsafe".
At the January meeting of the Ennis Municipal District, Cllr Mary Howard (FG) raised the matter and asked the local authority to address the concerns following complaints issued. Her request was supported by Cllr Clare Colleran Molloy (FF).
"This issue has been addressed by the contractor working on the Ennis South Flood Scheme," executive engineer Barry Conway confirmed.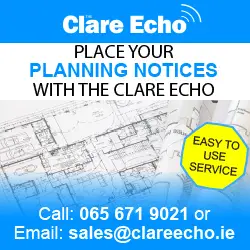 Adjustments to the entry and exit gradients of the ramp will dissipate the concerns among the residents, he hoped.