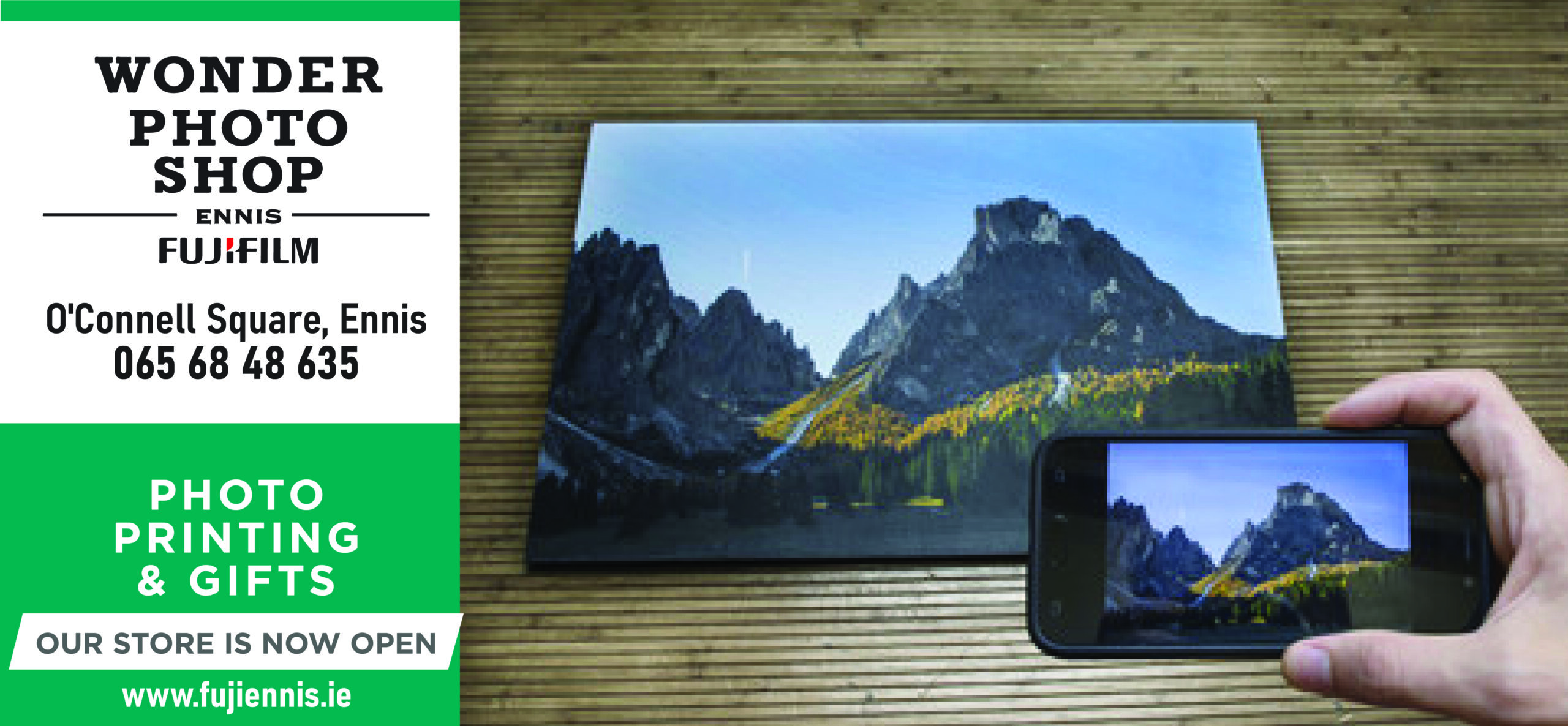 Five seats are on offer in the Killaloe Municipal District with five sitting councillors competing with five other candidates, four of which are contesting an election for the first time.
In the hours ahead of #LE19, The Clare Echo will be publishing a full list of candidates in every electoral area with background information to help our readers make an informed and educated decision before travelling to the polling station.
When it comes to the election count, stay tuned to The Clare Echo across all our social media channels and our website for live updates from the election count at Treacys West County Hotel.
Cllr Michael Begley (IND) had been an established member of the Killaloe Municipal District prior to his and Clonlara's departure to the Shannon MD. It leaves behind a chunk of voters, most notably in Truagh and surrounding areas, if this splits or carries to one candidate directly will play a decisive part in the final outcome as will the introduction of Clooney and Quin.
Candidates appear below as they will on the ballot paper.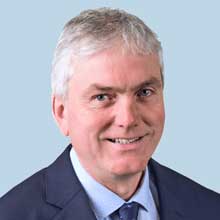 Burke Pat (FG) – Similarities certainly exist between Pat and his grandfather Patrick, already you may have noticed the name, there's also the fact that both men farmed at Dromaan House but in different generations and both were politicians. Patrick represented Cumann na nGaedheal as a Clare TD from 1932 up until his death thirteen years later as he was returned on six elections in that period while Pat has stayed local securing election on his first attempt in 2009. The current Cathaoirleach of the Killaloe Municipal District, Pat also served as Leas Cathaoirleach of Clare County Council during this term. Developing Holy Island as a tourist attraction is an item he has regularly emphasised in recent years while he also stated his concern with the imbalance in visitors to the Cliffs of Moher as opposed to those travelling to amenities in East Clare. Burke maintains that communities must be kept alive to sustain rural Ireland's future and last month a motion of his guaranteed more street lighting in his native Whitegate will be installed in 2019. The father of three has expressed his confidence that Fine Gael can elect three candidates in the Killaloe MD.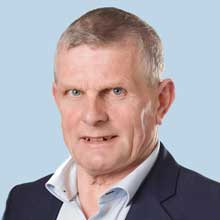 Cooney Joe (FG) – Although he received more first preference votes than any other candidate in Clare for the past two local elections, Joe Cooney is taking nothing for granted as he attempts to hold on his seat which he first won in 2004. The O'Callaghans Mills councillor is predicting a tough campaign as ten candidates battle it out for five seats in the Killaloe Municipal District. Cooney aims to continue fighting for rural services such as a Broadford sewerage facility, the River Shannon crossing at Killaloe, ongoing road maintenance plus the development of sporting and recreational facilities. Chairperson of the Physical Development SPC, Joe has pointed out that Brexit poses a risk to farming, business and rural communities in the county and along with 95 percent of men, women and children is anxious to see some sort of a conclusion to Britain's fiasco. On top of his political commitments, Joe serves as Chairman of Clare GAA and is relying on the hurlers and footballers in saffron and blue to get plenty of scores on the field to record a successful summer while he eyes up racking up enough votes to remain in situ as a county councillor.
Doyle Bechka (SD) – Coming from a family of six, Beckha Doyle has been exposed to issues affecting individuals of varying age-groups in Ireland today. Not alone is the former Scariff Community College student the only woman running in the area but her arrival will go down in the history books as the first Social Democrat candidate in the Killaloe MD. The party's stance on the Eighth Amendment plus some of their policies piqued her interest and resulted in the Scariff woman becoming a Social Democrat.  A volunteer with ForÓige, she is adamant fresh blood and new ideas are required to inject a lease of life into the area. Housing and environmental issues are key items for her and is of the view that housing has not been the number one priority on the Council's behalf. Doyle feels more education on recycling will lead to a better and healthier environment which will be more appealing to people visiting the county. With a passion for engaging young people in their own community, Beckha's test is to get the people of the Killaloe MD to vote for her party for the first time.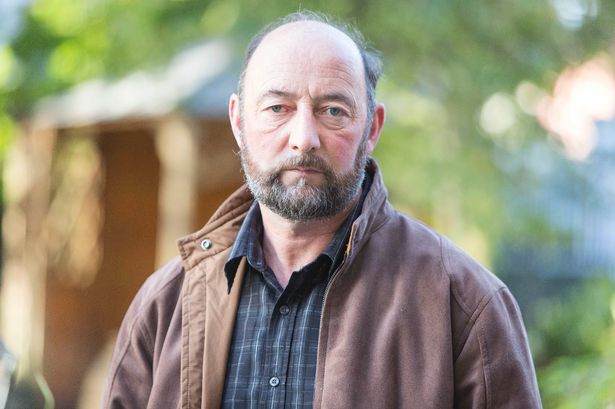 Floyd Joe (IND) – Tulla's Joe Floyd is no stranger to Clare County Council. He previously was employed by the local authority as a road worker but his frustration reached boiling point in May 2010 when he locked himself inside a van in Feakle with a lighter and petrol in protest. Following his subsequent dismissal, he took a case to the Employment Appeals Tribunal where he was awarded €30,000. For more that thirty years, Joe has been involved in the trade union and has become disillusioned with the amount of hard-working people that now find themselves on the margins. His slogan "there has to be a better way" is inspired from this. As the only Tulla candidate, the father of four needs to secure a strong vote in his locality as a starting point if he is to upset one of the sitting councillors. While he has his grievances with the Council in the past, Floyd has assured the public that there will be no such issues if he is elected and has welcomed the progress made under Chief Executive Pat Dowling. The 64 year old has received phone calls from staunch party personnel offering their support since announcing his candidacy, seeing that support turn into votes is the next step.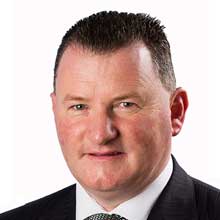 Hayes Pat (FF) – It comes as no surprise that Pat is frustrated with the redrawing of electoral areas, having regularly dealt with issues affecting the North Clare voters that found themselves in the Killaloe MD who are now in the Ennistymon LEA, he does not get to see if they would show their appreciation by way of a first preference vote. Hayes' role as Chairperson of the Rural Development SPC means his finger is on the pulse to matters of importance in East Clare, subsequently he wants progress on water services at Tulla, sewerage in Broadford plus broadband and mobile phone coverage. In 2016, the Feakle man was nominated to contest the Seanad Election but withdrew from the campaign. In 2004 he topped the poll but the most recent two elections have seen Pat finish in second position to Joe Cooney. A brother of world renowned fiddler, Martin Hayes, the love of music is not lost on Pat as in this Council term it was his proposal that resulted in a civic reception for the Tulla Céilí Band, now the electorate will decide if he has been playing to the right tune.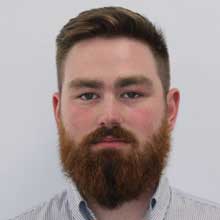 Naughton Sean (SF) – He may be the youngest candidate in Co Clare for May's local elections but that hasn't stopped Sean Naughton from receiving the most media coverage of the competing pack. Whether it's calling out Timmy Dooley to clarify his stance on Shannon Airport's neutrality, the alienation of East Clare's youth, reacting to vandalism or the need for pay as you go car insurance for young people, the twenty year old has certainly ruffled feathers as he appeared in newspapers and on the airwaves across the county since entering the race in January. Referring to the input of younger voters when it came to the referenda on Marriage Equality and the Eighth Amendment, Naughton is in no doubt that his generation can give his campaign an edge on his counterparts. When Sinn Féin last ran a candidate in Killaloe, Sean wasn't even born so Tony Foley's first count elimination in 1991 carries no baggage for the O'Briensbridge resident. From the outset, the UL Bohemians loosehead prop promised to clash heads, he's stood to his word and Sean is now relying on the electorate of all ages to see if he can deliver as a councillor.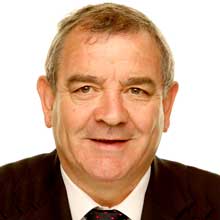 O'Brien Tony (FF) – Not to be confused with the former HSE Director General, Tony O'Brien is the sole councillor from East Clare's largest town, Killaloe. The last time he contested an election as a sitting representative (2009) O'Brien lost his seat having previously been one of four first time candidates to usurp then incumbents Michael Begley, Mary Mannion and Pat O'Gorman in 2004. Tony has repeatedly shared his view that Killaloe is the gateway to the eastern side of the county and in 2018 sought the reopening of a tourist information office in the town to help unlock its potential. When Fianna Fáil leader, Micheál Martin renewed the Confidence and Supply agreement with Fine Gael, O'Brien was one of the loudest party critics in the county stating he was disgusted and disappointed with the deal. His vote has increased in every election and the Smith O'Briens secretary will need this pattern to continue in what is expected to be a competitive area. Like all present councillors in the Killaloe MD, Tony will not be erecting posters during the campaign.
O'Callaghan Alan (FF) – Dubbed as the surprise winner five years ago, Alan O'Callaghan has made his presence known within Clare County Council, he currently holds the title of Leas Cathaoirleach with the local authority. At Fianna Fáil's selection convention for this area, he topped the poll and would be ecstatic with a repeat occurrence in May. Key to his election was the amount of work done in canvassing the area from head to toe and conducting a similar approach is top of his agenda. Two years ago, Alan claimed cocaine use was rampant in the county in his role as a Council representative on the Joint Policing Committee. More recently on the subject of breathalyser tests, the rally driver warned priests to be careful not to have an extra drop of wine at the altar or they too could face the consequences. Known for his wit around the Council Chamber, O'Callaghan's remarks have put smiles on many of his colleagues, now the electorate have the choice to see if they appreciate his humour.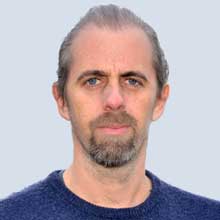 O'Donovan Barry (GP) – Limerick born but living in Tuamgraney, Barry is striving to become the first Green Party candidate elected in East Clare. He is the first person to fly the party flag since Mick Murtagh ran in the 2004 campaign and was eliminated on the first count. Prior to moving to Tuamgraney three years ago, he lived in Ballyvaughan and was previously involved in an anti-nuclear campaign in 2004. He feels farmers are being exploited with little respect and attention paid to them, Barry wants those working in agriculture to be afforded a good quality of life through their occupation. His summers growing up were spent in Doonbeg though his great grandfather hailed from Kilkishen. A former aircraft apprentice engineer at Shannon Airport, Barry needs to pick up votes in every part of the District for his bid to really take flight. In November, he attended his first ever meeting of Clare County Council sitting in the public gallery, to actually enter the Chamber itself he needs voters to buy into his message of achieving "a better quality of life without costing the Earth".
O'Halloran Ger (FG) – Whoever said 'three is the magic number' certainly didn't consult Ger O'Halloran. Just three votes separated him from a seat on the Council in 2014 as Clare Colleran Molloy nudged past him for the final spot in the Ennis Municipal District. As Quin and Clooney have been shipped from the Ennis MD into Killaloe, O'Halloran is aboard the fleet of voters to go with them. As the first non sitting individual to declare his candidacy, Ger will hope to be one of the first to overcome the current representatives whom he is already annoyed for failing to consult all candidates on their decision to sign up to a voluntary charter. Transfers seemed to be his downfall last time out and the former Clare senior camogie manager has no doubt consulted with Joe Carey on how to rectify this. Previously the manager of Abbey Stores in Quin, his most famous visitor to the shop was Graham Norton and Ger will be anxious to avoid suffering the political equivalent to guests on Norton's BBC show when they are flipped off the infamous red chair, for him it is not the Cork broadcaster and rather the electorate who are holding the lever.