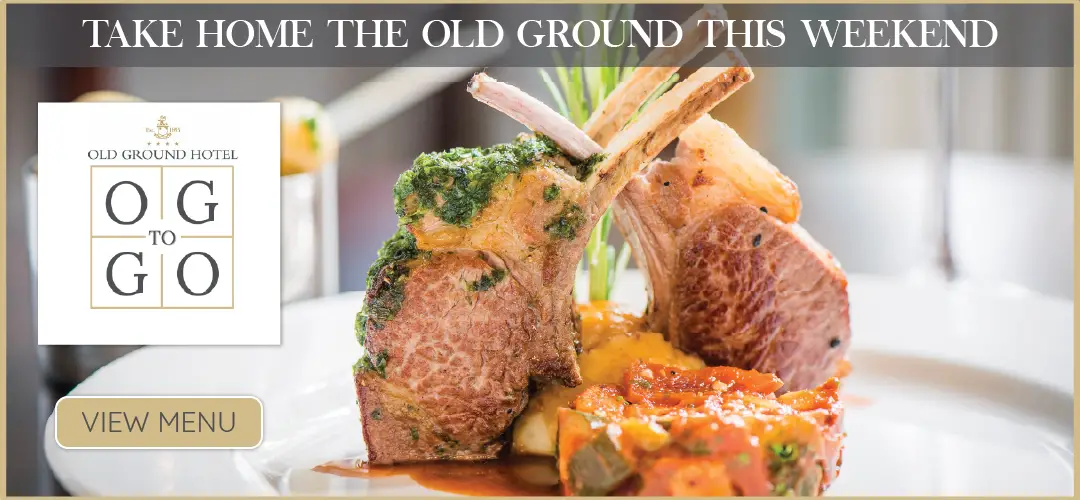 *Hazel McMahon. 
Public stereotypes of bodybuilders are incorrect as they do not take into account the mental and physical battles endured by athletes according to Hazel McMahon who has represented her country in the sport which is one she fell in love with after health scares.
Hazel who hails from Newmarket-on-Fergus, flew the Irish flag in the Bikini Fitness World Championships with NABBA in June. Her rise through the sport has been impressive having only ventured into it properly last year. "The misconception out there is that everybody bodybuilding is juicing on steroids and drugs, this is all natural so it's a more feminine look, I want to look fit and strong but not masculine, that's where the bikini fitness comes in".
Speaking to The Clare Echo as part of the 20×20 #CantSeeCantBe series, she recalled, "Being rewarded at national level and representing Ireland was a massive self achievement for me, the years it took to get to those rewarding moments and enjoying the process, the self growth and recognition of how mentally strong I am and how bodybuilding provided an outlet for me to become physically strong after my health was jeopardised in my twenties. The challenges you endure throughout tough training regimes empowers you in other aspects of your life".
A knee injury put a premature end to both her camogie and kickboxing career at the age of 22. This led the former Miss Clare to become a regular at the gym. "I had to make the decision that I had to end it so I decided to go to the gym to stabilise my joints to prevent any more knee injuries happening. With twelve hour shifts in the wards I couldn't going around dragging my legs which I was ended up doing or missing work, I said that can't happen anymore so I went to the gym, that was from 22 until now. It transpired that I got more into it, my training got more serious and structured, that's how I started".
During her twenties McMahon also dealt with serious health issues. "I got really sick physically and I was in hospital, I had an open surgery to my stomach and my intestine, I was so sick after that and was fairly adamant that I would make myself so physically strong that please God I'd be able to prevent anything from happening again. When I was recovered, I slowly started getting myself back into the gym, two years after again I had another operation I had a perforated bowel which caused me to get adhesions so I had another stomach intestinal operation and was very sick after that".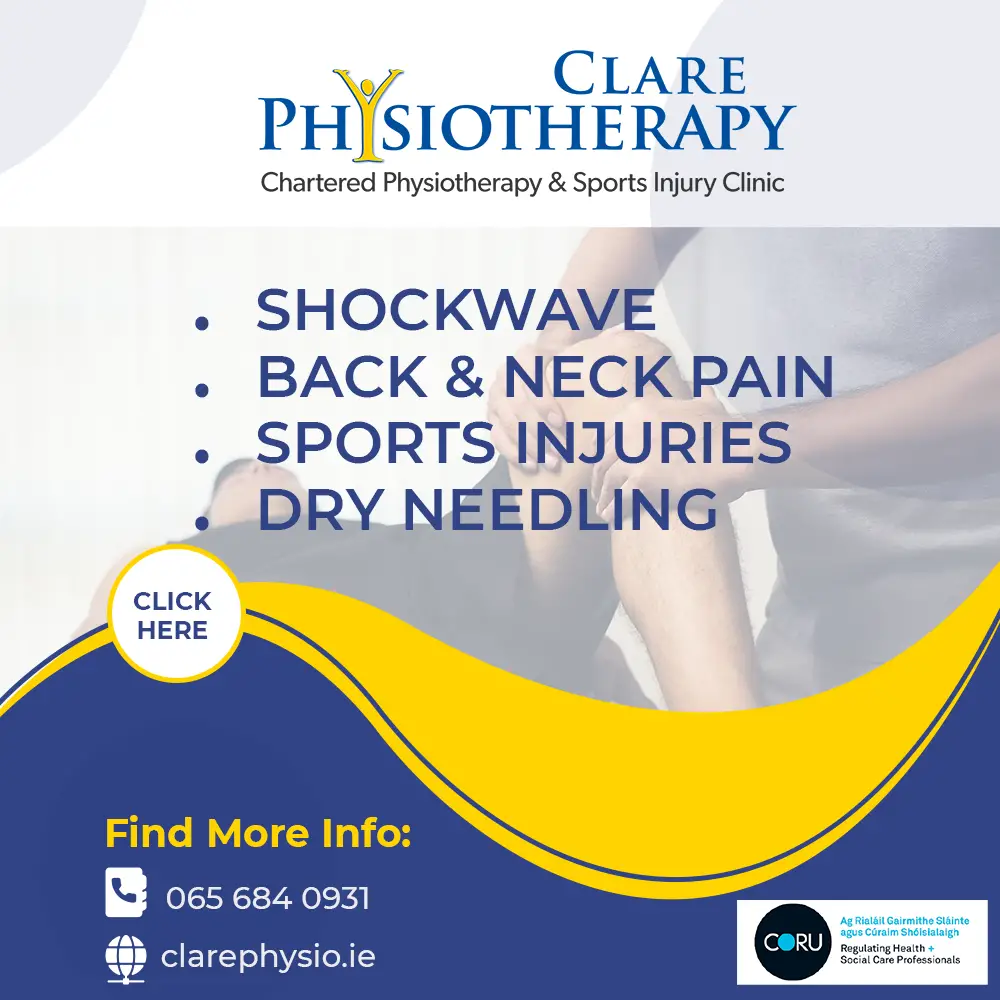 Such setbacks did cause upset but she gets a sense of control through bodybuilding "it's unbelievable for your head". "Competing represents a lot more for me physically and mentally because of those struggles I had to go through, it's after bringing me to a stage where it's not purely aesthetics that I'm doing it for it's how I have transformed myself physically and mentally, I'm so resilient from my experiences in life now. I grew such a love for that because I had control being so capable and strong, the realisation that I was after going through this period of self growth because I had overcome everything that I had gone through".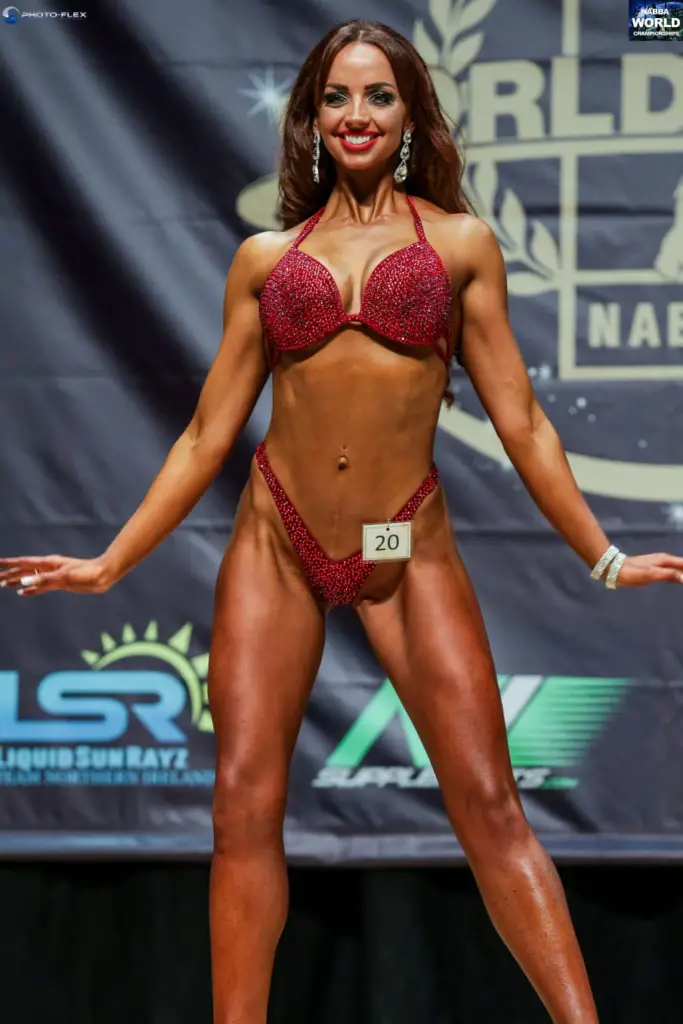 When at the peak of her training, the weights she is lifting at Hustle Fitness are not just making her body stronger but also her mind which is something the Clinical Nurse Manager at the mental health centre in Ennistymon is particularly aware of.
"That psychological aspect of it is massive for me because of my career. The science behind how you can transform yourself mentally and physically is massive for me because of the interest I have in it. I was coached initially for my first competition but then I wanted to challenge myself further to see how strong I had become and how educated I had become, you have to know your nutrition inside out and know what you're doing in the gym. You're up at 5:30am to train before work and then again after work so you need to know what you're at. You have to have discipline and accountability to be able to compete at that level, that has an awful lot to do with your mind and how strong you are. It's more psychological than it is physical, you know you have your set amount of calories and if you go over that you either go to bed or you go for a walk you can't touch another thing, you have to have a really strong relationship with food, relations with food is emotions, that's psychological as well".
Currently the Ennis resident is dealing with "another road block" in the form of an injury which has kept her out of the action from the sport she has grown to love. "I thought I would compete again come January and see how well I'd do in order to get on to Worlds again for next season but because of this setback I don't really know. I'll have five weeks left this year and have to weigh up my options in January to see if I'm physically able to do it".
She admitted to being afraid of not returning to the same levels of competing that warranted a national call-up. "With what has happened you honour your emotion so you're not judging yourself for feeling pissed off, you own your own problems, there is worse things out there but you still have to accept what you're going through. Every month please God I'll be a bit closer to getting back to where I was, it's long and has been six months now but you just hope for the best".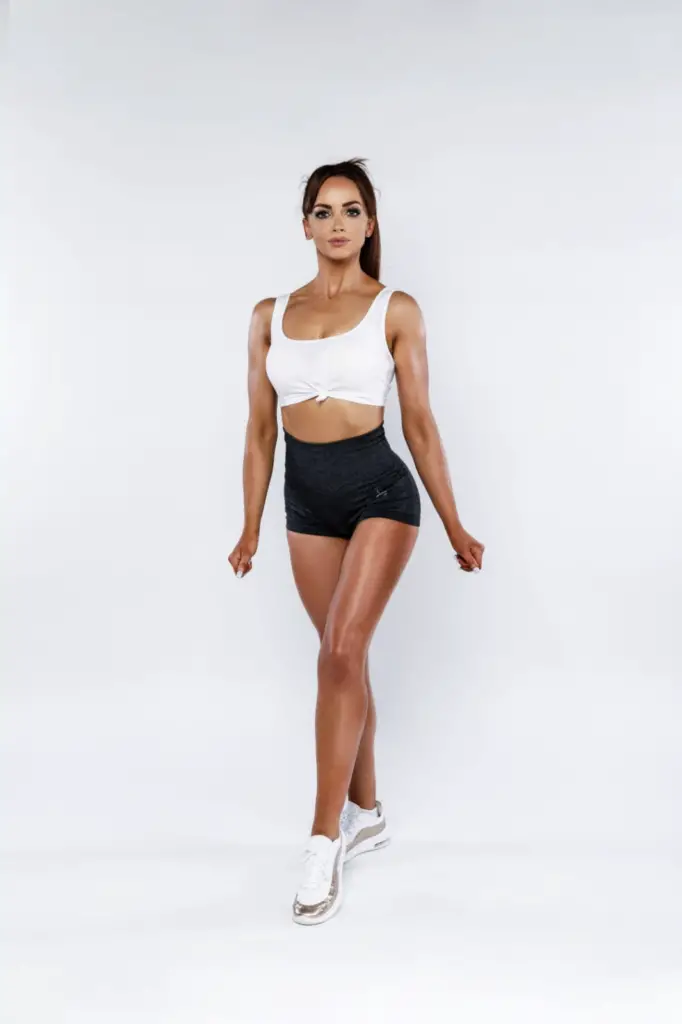 Her comments on not conforming to stereotypes are worth paying to attention to when one assesses her sporting career. On the camogie field, Hazel is believed to be one of the first to wear a pink helmet, "I definitely set that trend I'm sure of it", she laughed.
In the moments before entering the ring for kickboxing, rather than choosing Eminem's Lose Yourself as her walkout song, the Ballygirreen athlete would go for more uptempo songs such as Low by Flo Rida. "This is what I do in life, it was the same with the camogie I used to have the pink helmet, white socks, tanned up, long hair looking girly girly, in retrospect I see what I was doing but at the time I didn't know, it was definitely mind games. I'd come out to this pop song and people would judge thinking 'this bimbo doesn't know what she's at' and next thing you leather into them, it was the same on the camogie field".
Although she has won an All-Ireland Féile title in camogie plus a stack of underage county championships as well as being on the Clare minor panel, the time in which Hazel had to wear the brand new white runners of Ballycar's Denise McInerney, mother of her teammate Aimee is remembered vividly in Newmarket to this day. "Me and my sister Michelle came from the beach, we were so red and I had forgotten my boots, we were nearly going to miss the match so we just had to grab our stuff and go because we were just back from the beach. Denise gave me her new white runners, she took them out of the box, because I was so sunburnt I had to stand in goals, I handed her white runners back to her black".
Camaraderie from the camogie dressing room is missed by Hazel but in her new sport she has made many new friends, several of whom from connecting on Instagram. It is in bodybuilding that she proudly displays the scars she was once afraid to bear. "People's opinion of bodybuilding and that it's just for aesthetic purposes, that's just one percent, the actual sport itself and getting to that stage is the toughest journey you could take. When I first had to wear a bikini it was going on stage after my operation for Miss Ireland and I remember my mindset at that time, I was so uncomfortable and I remember getting the make-up artist to cover the scar on my tummy so that it couldn't be seen because I was embarrassed I had an operation and it wasn't beautiful in my opinion. Now I wear my scar with pride, it is like my war wound, that is my own personal achievement. Getting through camogie injuries, the resilience I built in kickboxing has all stood to me".