*Cratloe captain, Kevin Harnett. Photograph: Gerard O'Neill
THE MOST over-used terminology in pre-match interviews with a player or manager is that they 'are only taking it game by game and not looking beyond the upcoming game in question'.
However in Kevin Harnett's case it's actually true as having been dogged by injuries over the past few years which only accelerated his retirement from inter-county action at the backend of 2022, the Cratloe captain is literally taking it game by game.
"Injuries do give me a lot of trouble still. Look, I'm grateful for every day I'm moving really, just to be able to get out there and enjoy it is great. A bit like our run in the championship this year, it's game by game in terms of managing injuries and I'm just lucky and privileged to be still playing at this level at 35 years of age. I'm just enjoying every minute I do get on the field these days so it's great".
That is a common thread throughout the squad as it's no coincidence that once Colm Collins has had a full hand to pick from, Harnett and Co have powered through the championship to reach a first final in three years.
"We know that we have a good side when everyone is fit as there are leaders all over this group. Okay there are lads pushing on but the longer you play, you more you know about the game and lads aren't afraid to say things when they need to be said. It's a very easy group to captain actually because there are loads of people leading it".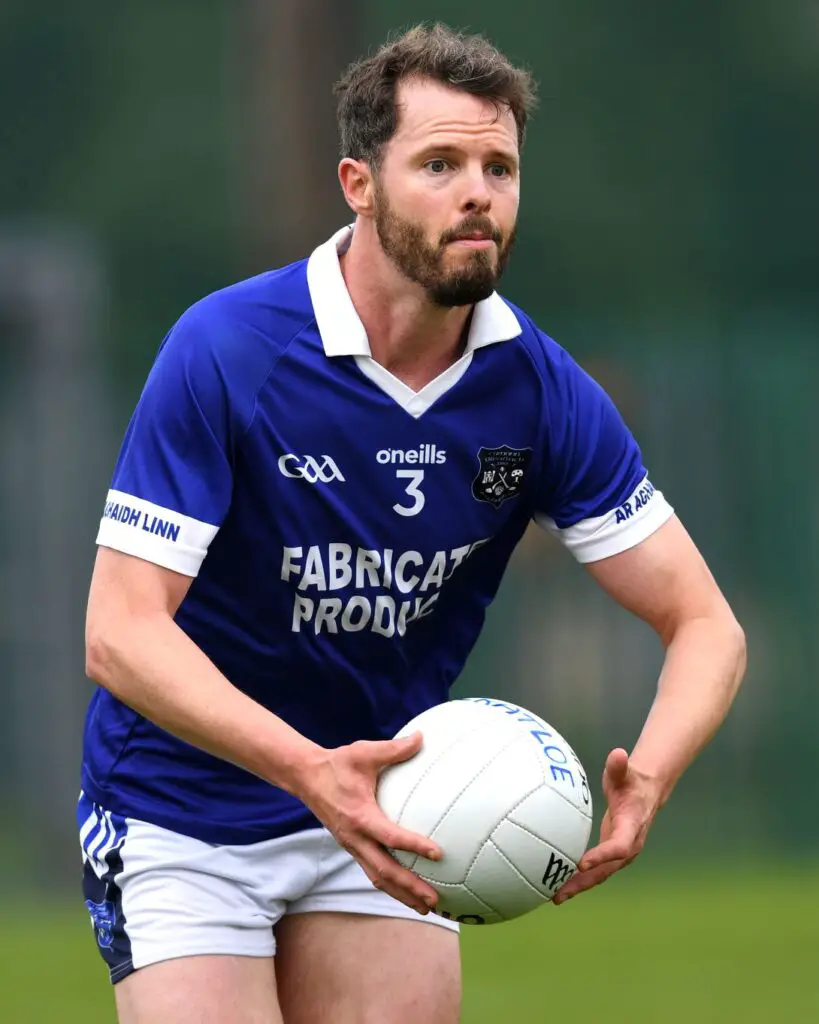 To be named captain in only his third year with the club is an honour for the Newmarket-on-Fergus resident. "It's a great source of pride. When Colm asks you to do something, you do it and you take great pride when he asks you to take on a role like that. I haven't captained a team in a number of years so I've just been embracing it as it's an honour really to captain such a great bunch of players like this.
"Look, Colm's knowledge of football in Clare is huge. He not only knows the players but their father's too so it definitely helps us when analysing opponents and in general he is just a great manager and a pleasure to play under. He's well known in football circles all over the country and a great person to have on your side especially when it comes to big games like this".
Harnett has played in two Junior A deciders and a Junior B final with his native side Meelick but while he is really looking forward to leading out Cratloe in his first senior decider, winning trophies hasn't been his priority.
"I play because I enjoy it so everything is just a bonus after that. To be part of this group is fantastic as this is a group of real determined players and I'm just happy to be a part of that. The simple intention is to win every game and if you do that, it's the cherry on top to be preparing for what's ahead of us on Sunday in Cusack Park. So fundamentally I just play for that enjoyment more so than to win things but if you can pick up a cup or two along the way, it's a great bonus.
"I mean this is my third year here now and they've really welcomed me with open arms. I played minor with Cratloe so I kind of knew a lot of the lads anyway and would have trained up along with them at times but now that I'm part of the set-up, I get to appreciate how lovely and welcoming the club actually are".
So what about Sunday's unique final against St Breckan's? "It's a great opportunity for both sides and that's the real beauty of this final. It will make for a great game please God and I suppose that's what everyone wants, a great final that you remember. And I'm sure that when presented with such a chance, that both sides can deliver on it".