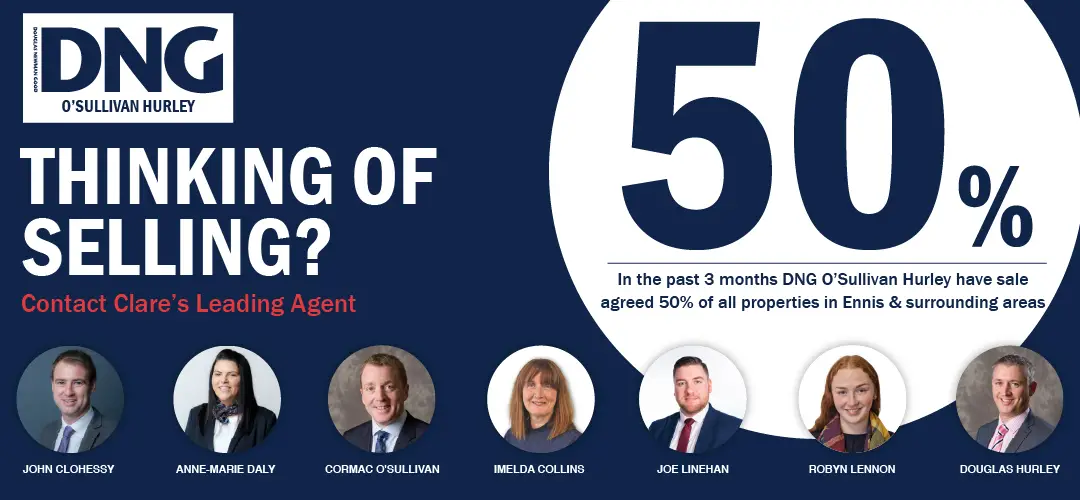 *Photograph: Eamon Ward
LOCAL DEMOCRACY has been "sterilised," elected members of Clare County Council have claimed.
A briefing on the report of the Shannon Estuary Economic Taskforce was given at Monday's meeting of the local authority. Chairperson, Barry O'Sullivan led the presentation with contributions from Mary Considine and Siobhan Dolan Clancy, both of whom sit on the taskforce.
While the quality of their presentation was praised, councillors were vexed that they were no afforded the opportunity to question the trio.
Cllr Ian Lynch (IND) stated, "it is extremely disappointing that we didn't get to ask questions". He suggested they be invited to attend either meetings of each Municipal District or Strategic Policy Committee to allow for further discussion. "It is too important to just get a forty minute presentation and no questions, something so important needs to get the right time to have it discussed".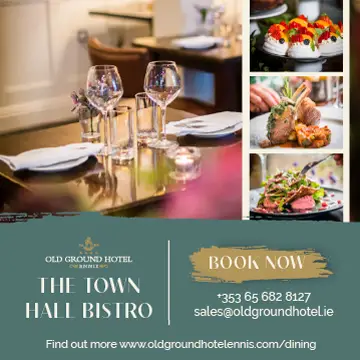 Mayor of Clare, Cllr Joe Cooney (FG) explained that the briefing had to be finished at 2:50pm to allow time to set up for the September meeting of the Council which was to commence at 3pm. "It was outside of our control to give time for questions, how many could ask questions in ten minutes, it would be a waste of time to open up for ten minutes".
What unfolded was "a sanitised discussion with no questions and answers," Cllr Gerry Flynn (IND) said. "In democracy this is not acceptable, they made sure they used up every scrap of time so there was no Q&A, that is disgraceful, the system was already set up, it is disgraceful and it shouldn't happen again".
Members of the Taskforce did not deliberately waste time, Cllr Pat Burke (FG) responded, "We've had important briefings in the past, I can't understand why it wasn't on from 11am to 1pm and allow for time for questions, it is too important".
"This is so important, we had 50 minutes, a poor waste of time is how it was done, the document is online, we could have had it sent beforehand and read it, then question the people during the briefing. I've more cynicism on how it was delivered, we were deliberately given no time to raise matters of concern to us, if we cannot question this, when will we get the three people in front of us again," Cllr Cillian Murphy (FF) stated.
Potential to create 50,000 jobs clearly highlights the report's importance, Cllr Johnny Flynn (FG) felt, "their presentation today was world-class but we needed a longer meeting". That the matter is "too serious" should make a return of the taskforce members mandatory, Cllr Pat McMahon (FF) felt.
Mayor Cooney asked Cllr Flynn to call a meeting of the standing orders committee to review the criteria behind presentations. "It was in breach of Standing Order 62," the Shannon representative advised Cllr Cooney, "they breached the standing orders, it is an unpaid job as Chair of Standing Orders, there is no point having it if we are going to ignore it," he added.
"There is no point rushing it," Cooney responded. Elected representatives are hindered, Cllr Flynn maintained, "if a special meeting is to be called let you as Cathaoirleach call it, we have a good set of standing orders in place, look at 62, I'm quoting from it, they were in breach of standing orders, they made a deliberate attempt to just do the presentation, we're the voice of the people and we're hamstrung".
Director of Services, Anne Haugh said a special meeting or a briefing could potentially be arranged and confirmed that the delegation would be invited back again. "I appreciate the concerns on not getting to put very relevant questions to the delegation. You will also appreciate the details they gave us, we needed to let them speak, unfortunately the time didn't allow for both things to happen".