* Ennis inside centre Ben Quinn makes a break for the line in Ennis RFC's 36-10 win over Clonmel in the Junior Cup Photo by Joe Buckley
Ennis 36
Clonmel 10
In what is a special year for the club, Ennis RFC got their Munster junior cup campaign off to an impressive start with a comprehensive victory over a fancied Clonmel side at the showgrounds this Sunday afternoon.
Six tries, three of which were converted, steered the home side to a fully merited win and a date with Nenagh in round two.
The victory completed a great weekend for the Ennis club as earlier this Sunday the club's under 16's accounted for Ballincollig, 18-3 in the Munster league while the ladies team won on Saturday.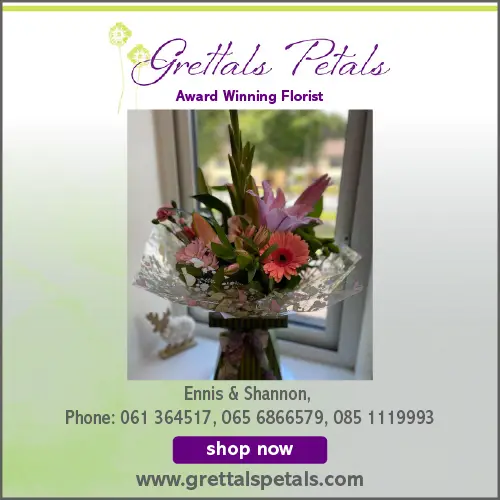 Ennis RFC celebrates its centenary this year and the weekend's victories have delighted club members.
Ennis made a great start to Sunday's Junior Cup tie with winger Jack Scahill touching down in the corner for the opening try after just four minutes. A great break by outhalf Oisin Mangan created the opening and Scahill was on hand to apply the finish. Colin Kearney's conversion attempt from a difficult angle was narrowly wide.
Stung by this reverse, the visitors piled on pressure in search of a score and they closed the gap when Ross Slattery landed a penalty.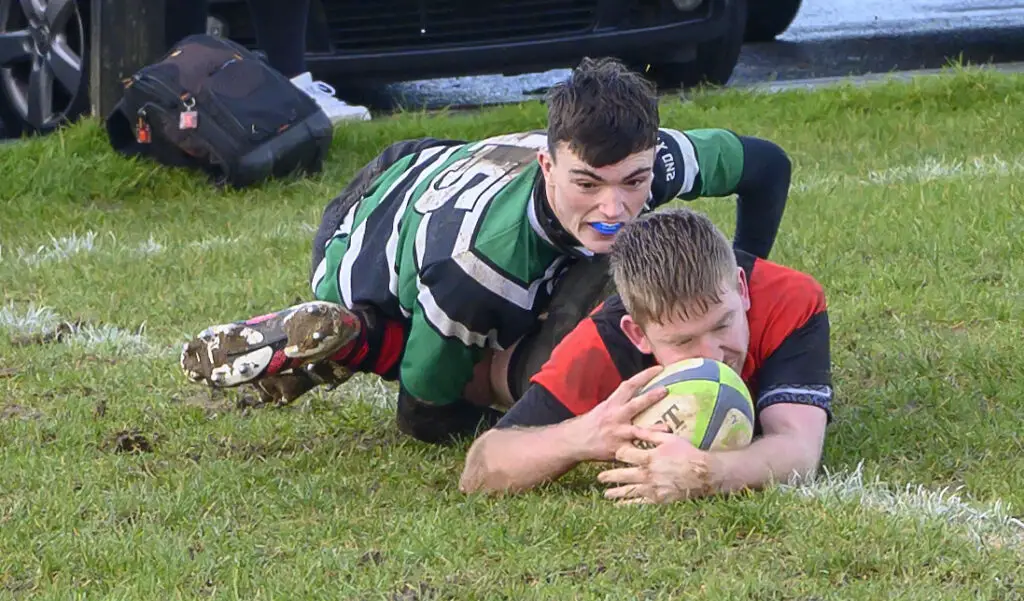 With their half back pairing of Cian Guilfoyle and Oisin Mangan dictating matters Ennis came storming back and they struck for their second try midway through the half, David Reynolds getting the touch down after the opening try scorer Scahill had played an important part in the move.
Commenting on the contribution of the half backs, Ennis head coach Bryan Murphy said "we had to bring Cian Guilfoyle into the scrum half position today and move Oisin Mangan to number 10. We have a lot of pace in our backline. It's a young side and they are mad for road. We will be facing another senior side in Nenagh as a result of this and it will be a tough battle again. Clonmel are a serious side as well".
The home side struck for their third try in the 35th minute, full back Colin Kearney getting the touchdown and he landed the conversion to push his side 17-3 clear.
The game was in first half injury time when the winners struck again and with David Reynolds getting through of his second and the team's fourth try which saw them take a 22-3 lead to the break.
Any fears that the winners might relax a little were quickly brushed aside and eight minutes after the resumption they struck again, Oisin Mangan getting through for the team's fifth try. Kearney again added the points and the home side were  29-3 in front.
Midway through the half Ennis crossed the try line again but play was called back for an offside infringement.
However they weren't to be denied and two minutes from the end of normal time Cian Guilfoyle touched down and Kearney added the points putting his side 36-3 ahead.
Clonmel battled to the end and in the final play of the game, deep in injury time, prop forward Brendan Delicate got over for their only try. Ross Slattery added the points with the final play of the game.
As mentioned, half backs Oisin Mangan and Cian Guilfoyle dictated matters for the Ennis side for whom Jack Scahill, and David Reynolds also made valuable contributions.
Ennis; 15-Colin Kearney; 14-Jack Scahill, 13-David Reynolds, 12-Ben Quinn, 11-Cillein Mullins; 10-Oisin Mangan, 9-Cian Guilfoyle; 1-Frank Coffey, 2-Brendan Cleland, 23-Ruairi Quinlan; 4-Mattie McNamara, 5-Stephen Dolan; 6-M.J. Malone, 7-Osgar O'Gorman, 8-David Flynn;
Subs (all used); 16-Ryan Murphy; 17-Evan Smith, 18-Enda Galvin; 19-Cian Nugent; 20-Robert O'Connell.
Clonmel; 15-Sean McEntegert; 14-Ross Slattery; 13- Emre Yaser, 12-Sean Sweetman, 11-David Leo; 10-Matthew Hynes, 9-Joe Sheehan; 1-Brendan Delicate, 2-Liam Ryan, 3-Luke Sheehan; 4-Ryan Phelan, 5-Billy Coffey; 6-Ross Brady, 7-Tom Nugent, 8-Johnny Young;
Subs (all used), 16-Matthew O'Toole; 17-Conor Frost; 17-Adam Marren; 19-Rian McCormack; 20-Joshua Dolan;
Referee; Dwayne Horkan, Shannon RFC