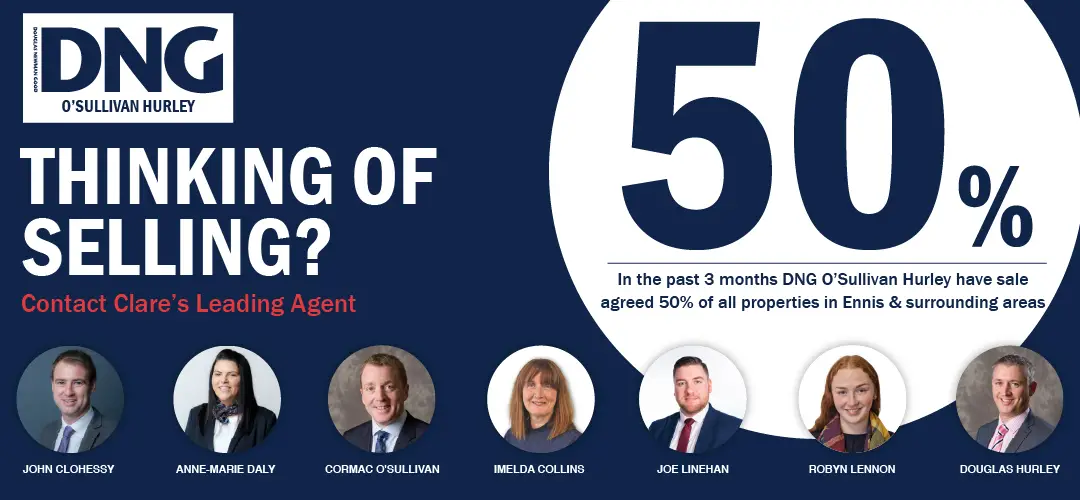 *Photograph: Jean Tubridy
A much publicised project group tasked with producing a five year strategic plan for Clare GAA has been officially ratified.
Founder of Repucon Consulting Mark O'Connell, CEO of Gyrogy Colin Kelly, CEO of Roadbridge Conor Gilligan, Senior Business Manger with AIB Róisín Glynn, CEO of Titan Experience Eoin Conroy, Managing Director of DFP Group Eoin Doohan, Enda Connolly Managing Director of CMP, Enda O'Flaherty of Shannonside Building Supplies and Clare GAA Vice Chairman Kieran Keating have been agreed as the personnel involved in the committee.
Ex CEO of Davy stockbrokers Tony Garry had been recruited to join the committee following the drafting of Éire Óg's proposal seeking its implementation but ongoing controversy with the firm prompted his decision to withdraw.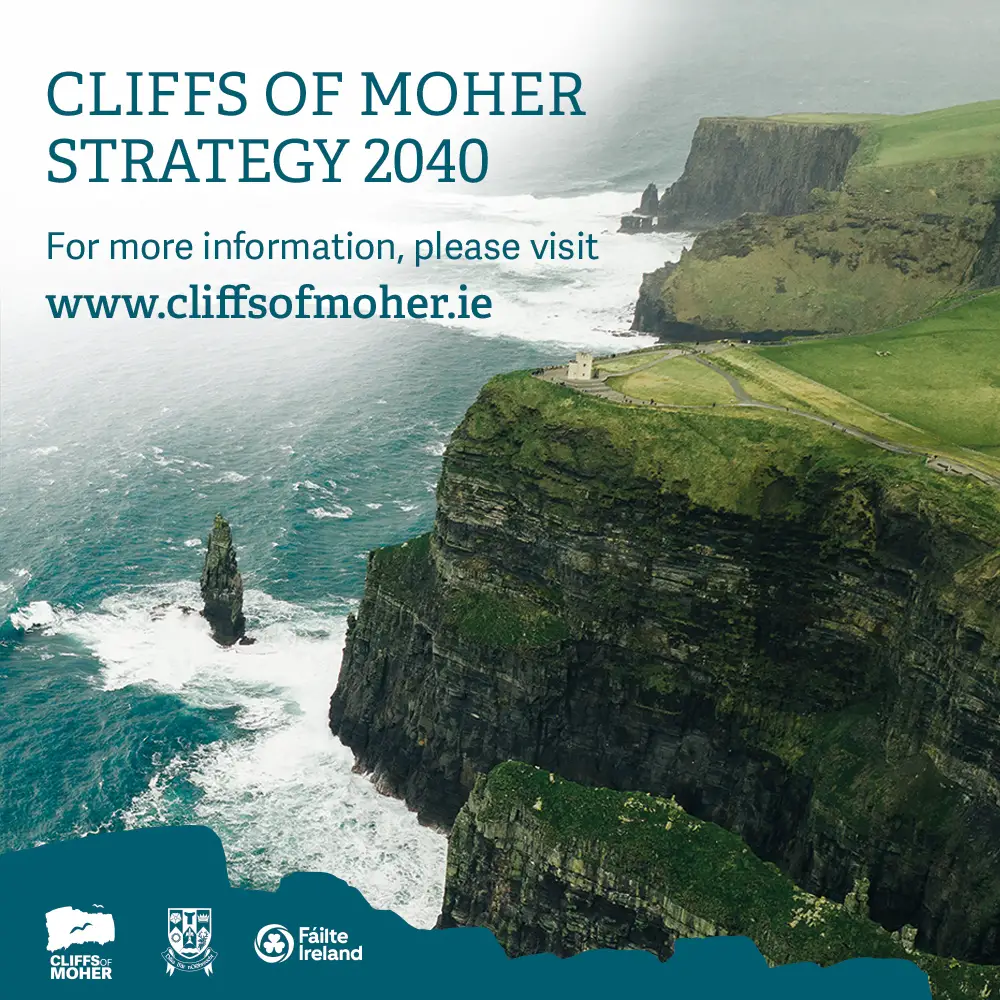 Speaking at the March meeting of the County Board, Éire Óg Chairman Jimmy Cooney outlined that the club were in agreement to the decision to contact clubs for additional suggestions after the February sitting. No response was forthcoming from any club regarding extra additions to the committee while football clubs in West Clare later pushed for the addition of O'Flaherty. A "strong position" has since been taken by the Ennis club not to allow any more members.
He encouraged the County Board to forward the agreed terms of reference for the group to all clubs, "it is important that it is fully transparent". O'Connell, Kelly, Gilligan, Conroy and Glynn introduced themselves to the Board at a meeting held via Microsoft Teams last week. A presentation from O'Connell gave "a broad outline" of their plan and he called for this to be presented to delegates at the April meeting.
Cooney said it was now time for Éire Óg to stand aside and that their only role from here on would be as "guardians of the process in the unlikely event that the group has difficulties doing their work". He continued, "It is a chance for us to move forward positively together and to leave behind the past and to focus on this project which in my opinion is the light that can guide us into a positive and better future".
Doonbeg's John Keane seconded the proposal of the nine individuals. "There is a big challenge in front of them, there is no doubt about that". He commended the role of Éire Óg and sought a close working relationship between the committee and the clubs of Clare, "the clubs should have a big input in this". Keane concluded, "Leave the negativity behind, there is a lot of bad press out there and it needs to be cut out".
Every success was wished upon the committee by Kilrush native Colm Browne as he praised the "broad remit" detailed by Éire Óg. He warned, "If social media and print media commentary continues it could jeopardise the work of the committee. Give them the time and oportunity to do the work".
"It is time to move on," Munster Council delegate Bernard Keane stated. He attended the virtual presentation from the committee and lauded the "level of expertise" shown to date. "It is incumbent on us to let them give that presentation to clubs. It will be very helpful and make it very easy to understand for every club in the county".
Vice Chairman Keating backed the "good plan of action" showcased by O'Connell to Board members. "Everybody that is involved in the county and has an interest in Clare GAA will be canvassed and have their views sought". He was hopeful the group would have held their first meeting by the next sitting of the Co Board.
Tulla's Brian Torpey told the meeting he was "very upset" and "angered" reading national media "particularly broadsheets who had a go at us". He commented, "It is our responsibility as delegates to ask questions, we have to challenge not just for the sake of challenging but the sake of improvement". He added, "I am frightened by the term five year, I would love to hear back from them in five weeks".
Torpey questioned what input delegates would play as the work on the plan commenced. "Will we just be coming in and sitting on our hands. Our club had a motion two years ago to possibly sell Clareabbey to raise funds, could we appoint an auctioneer to investigate that or is that completely out of our remit and is it over to this committee," he asked.
Aspects of selling will be examined by the finance sub-committee of Clare GAA, Chairman Jack Chaplin outlined in response.
Cooney concluded, "It will be open to anybody and all members of Association to make submissions and representations to this group. Their first function will be to listen".