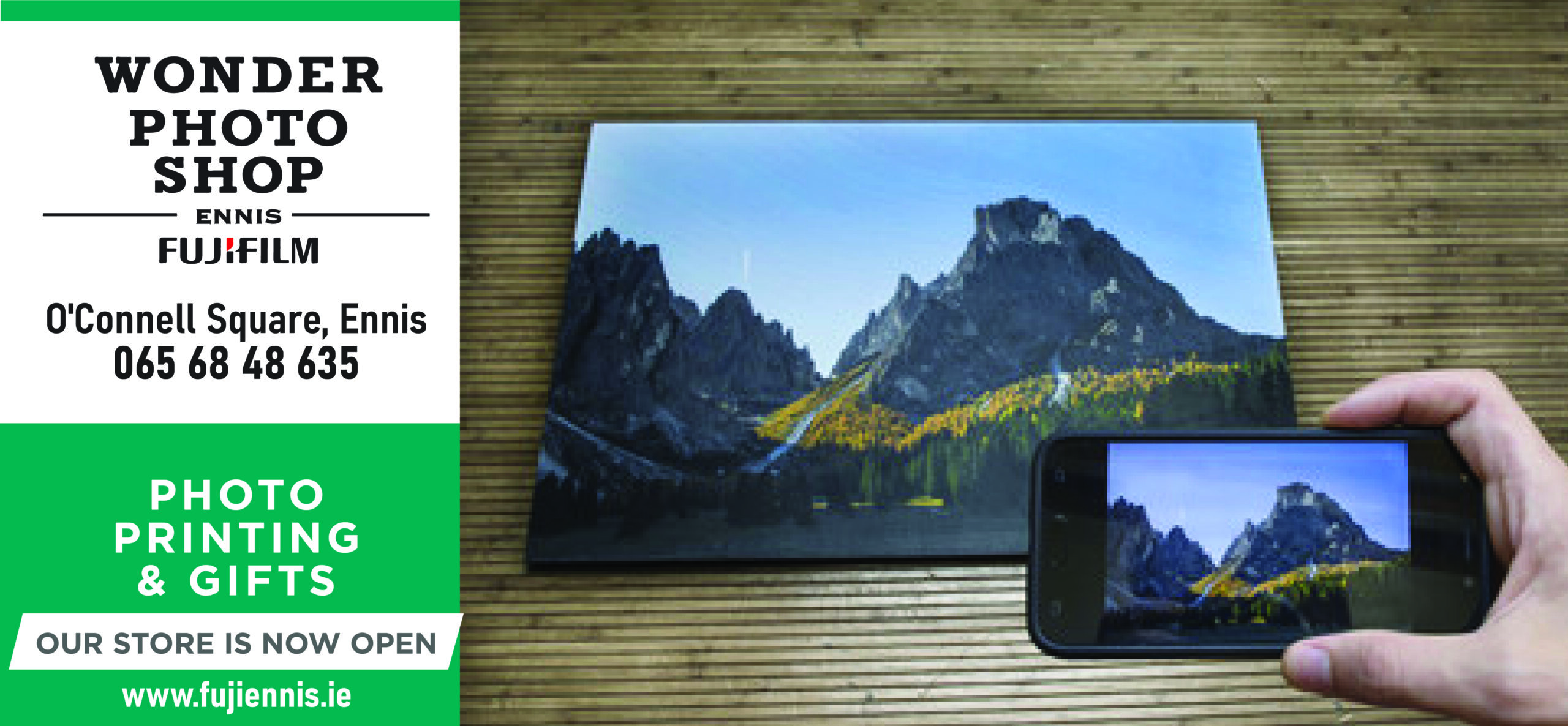 The Limerick Clare Energy Agency (LCEA) is an agent of Clare and Limerick County Council's, working with community groups, local authorities and state companies to come up with advice on energy strategy and policy.
The agency's energy efficiency solutions help organisations along their very own journey of sustainability.
Established in 2005, the mission of the LCEA has diversified from close correspondence with third level institutions into supporting local authorities and organisations contribute to the circular economy through renewable energy and de-carbonisation.
LCEA manager Pat Stephens has a background in the building service and engineering, having worked in the private sector, providing heating, lighting and ventilation as well as waste energy management reports. Talking to The Clare Echo, Pat discusses the agency's association with local authorities, Clare's robust renewable energy strategy both past and present as well as looking towards the future of a Greener Clare.
Community groups approach the LCEA for advice on energy strategy and policy. Issues arise relating to energy efficiency and benchmarking, with companies looking to grasp how efficient is efficient and how to measure their efficiency. The LCEA provide general advice to the Chamber of Commerce as well as informing organisations about climate change and renewable energy potential.
The agency's most indispensable work coincides internally with local authorities in Clare and Limerick. Pat mentions the work that the agency does with the planning department on shaping strategies and policies to reflect renewable energy strengths within the county. An essential element, Pat asserts, is helping the local authorities address their own energy needs. This takes the form of upgrading public lighting, analysing their own transport fleet as well as setting an obligation on buildings to incorporate renewable energy. He notes that Clare has done more than any local authority in this area, with 24 per cent of all building being retrofitted for greater energy efficiency.
"Clare County Council was one of the first local authorities in the country to produce a robust renewable energy strategy, now forming a strategic part of the county development plan. In terms of renewable energy, the West Coast of Ireland has some good options. There has been some potential for solar energy, despite the summers we get in facing the west into the Atlantic. Wind energy is a big one. We have extraordinary onshore wind resources in County Clare. In addition, offshore wind is being touted as one of the great areas of development. There has been interest expressed. This will bring jobs and go towards de-carbonising our energy use and increasing our energy security. What we have always had was hydro energy and indeed Clare is essentially the county that brought Ireland Ardnacrusha and brought Ireland from an agrarian society into the modern age into the very early days of the foundation of the state."
"It was, at its time, one of the largest engineering projects in the world and Europe. To be fair to the people at that time, their courage and foresight was incredible. It enabled Ireland to move immediately into rural electrification and placed Clare at the beginning of the renewable energy revolution. We still have some potential for hydro energy from rivers and the Shannon. We also have forestry resources here and although they are in around 11 or 12 per cent we are still quite well placed and adding more all the time."
Pat also believes that Clare has great biomass potential, which would contribute towards heating buildings and energy generation. He posits that Moneypoint will not be operational in its current format after 2024, with the county looking at a renewable means of continuing on the transition line as an important conduit of electricity serving the East Coast. For the LCEA and the Clare Local Authorities, the mission objective is how Clare can establish a low carbon counterbalance to the East Coast and Pat firmly believes that the resources are in our hands. This would inevitably attract foreign investment from large, high value data centres such as Apple and Google. Pat and the LCEA will ensure that the Clare County Council will secure low carbon renewable energy sources and that these resources will be leveraged so that jobs will follow.
On a final note, Pat Stephens deliberates on the upcoming pressing projects on the horizon for the LCEA, "Our future hopes and plans are first of all to enable the local authorities to build on their energy management and energy efficiency practices, with a view to achieving our targets. We will be looking at upgrading our lighting, buildings, making our transport fleet more efficient and looking at assisting community facilities. Another thing we will be doing is contributing to the revised development plan to ensure that our existing renewable energy strategy is maintained and enhanced, and that County Clare is at the forefront in terms of renewable energy."