*Evelyn Sorohan.
Clare native and environmental artist Evelyn Sorohan manipulates finite resources into contemporary works of art to open up conversations concerning climate change.
Raising awareness is one of the key ingredients in Evelyn's multipronged approach to reducing our carbon footprint. Collecting plastic from public places, Evelyn cuts and moulds these by-products into sellable works of art such as endangered flowers or butterflies.
Culminating her experience as a primary school teacher and contemporary artist, Evelyn talks to The Clare Echo in detail about a brand new and original programme she has developed that will be piloted in six primary schools across Clare, looking at art as a launchpad to learning about climate change. In addition, Evelyn reflects on the influence of her unique Plastic Imprints environmental arts exhibition and her experience of running creative workshops for children, enlightening and illuminating the youth of today on the key, environmental and ecological issues of tomorrow.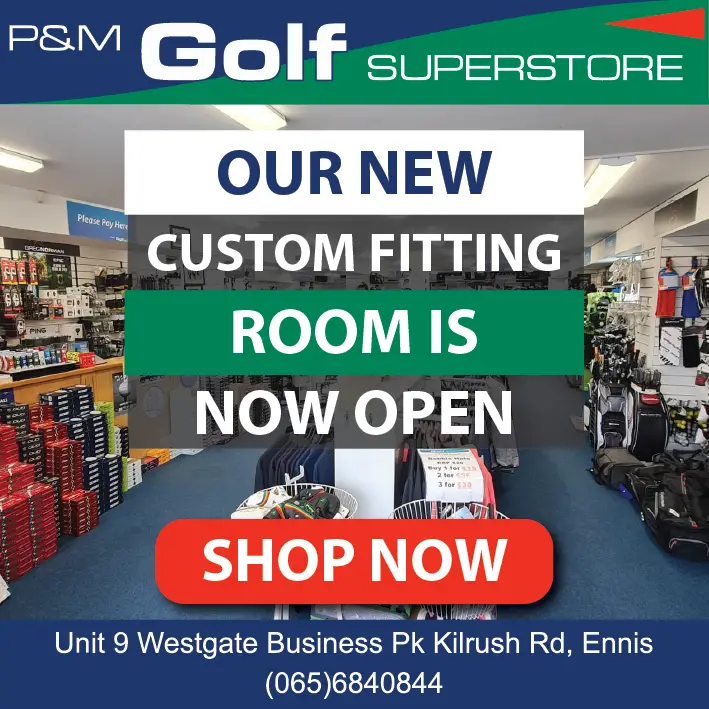 Plastic Imprints was Evelyn's third solo arts exhibition. Along with her students, Evelyn physically gathered plastic, resulting in twenty original pieces of art, all of which were sold and are currently on display in various places. The purpose of the project was to incite introspection from individuals on their plastic imprint in a fun and creative way. Colourful, playful and contemporary works of art are the essential aspects in luring people into a conversation and reflection on climate change, Evelyn feels. Inspiration is drawn from what Evelyn cites as the circular economy and a plethora of educational resources such as NASA, National Geographic, Met Éireann and the EPA assist in the development of her youth-focused workshops.
"It's something I like to teach them about. Okay, they are buying something, but it can be recycled and reused as something else, rather than just being discarded. It's about making them aware. As children bring in the plastic they have used over the week. It just piles up and up, and it's only then, when they visually see it, that they begin to realise how much they are using. I explore more the science of it then. I have the bottle of oil where I first show them the life-cycle of plastic. It's a by-product of oil manufacturing. I show them then that the product goes into it, then we discard it and 90 per cent of it ends up in landfill. As an artist, I have had the time to reflect and realise, like many people, that we are in a crucial period in that we have to act and reduce harmful greenhouse emissions in the next 20 years, or there will be catastrophic changes. By taking time off teaching and focusing on my art, I found that art is a great mechanism for opening conversation about climate change and teach problem solving skills to children because really in the next 20 years, they will be the engineers, scientists and inventors that will have to come up with the solutions."
This experience led Evelyn to develop an education programme for primary school children concerning climate change. The programme harnesses the value of arts, science, maths and technology in a multi-disciplinary approach to climate action. Evelyn developed a proposal over two months and then decided to seek out partners to assist in the project. Assistance came from the Council's Environmental Officer Karen Foley, Arts Officer Siobhan Mulcahy, Director of the Education Centre Ray McInerney and Dr. Alice D'Arcy, an environmental scientist and Director of STEAM Education Ireland. Along with the guidance of these individuals, Evelyn and her project won public innovation funding to develop and pilot a climate action programme in primary schools in Clare.
"The programme is a response to art and the first lesson looks at the children's response to music, where a composition based on climate change will be played. A physical response to the music is what I will be asking of students. This lesson will also focus on weather and climate, showing how artists are responding to these changes. Children will be making a creative rain gauge. Arts, maths and science will be linked in. Lesson two will involve children running to music and subsequently registering their temperatures, drawing comparisons with the rise in the Earth's core temperature. Lesson three revolves around renewable energy in Clare and the potential of wind, wave and solar possibilities. Lesson four and five open out to what scientists and inventors are doing today in relation to sustainable inventions. Children will have a mission to create a Green Community in County Clare, getting them to make and do green solutions. The last lesson is where the public are invited in and the child will then display their inventions and experiments to the public, proudly showing their rationale behind it and opening up the idea of building that climate capacity."
On a final note, Evelyn asserts that the project, which will commence in mid-October, will build awareness as well as promote problem solving and critical thinking skills needed for later in life, where climate change is concerned. The funding has allowed for the project to be piloted in six primary schools in Clare and is a co-facilitated programme, which looks to draw on the experience of professionals and not just teachers alone. Future funding is crucial to the progression of the programme, Evelyn admits.