Renowned Ennis born guitar virtuoso and teacher Graham Keane has released a new single channelling the existential meaning of life following his wife's illness a number of years ago.
Coming from a music loving family, where his brothers were huge rock fans, Graham believed it was inevitable that that same interest would trickle its way down to him. He recalls watching an imported rock programme called MT-USA on weekends at the age of seven, where a Van Halen song triggered a moment where he knew he wanted to play guitar.
It wasn't until he was eighteen that he owned his first guitar, purchasing from a friend for the price of €50, having dabbled with drums throughout his teenage years. "I got really into it, obsessed with it. I was playing it non-stop. After putting years into playing, people were asking me to teach them. I decided maybe there's something to this, I can carve out a bit of a living," he stated.
Graham decided to attend music school in England to learn how to teach and has been doing so ever since he returned to Ennis having met his wife in the United States. For years he rented a studio space in the top floor of Custy's Traditional Irish Music Shop on Cooks Lane. Getting to meet different people of all abilities and helping them along their musical journey is one of his greatest pleasures as a guitar teacher. "It's hard to describe the feeling of accomplishment you get when you help people improve or overcome something. It's very rewarding." he added.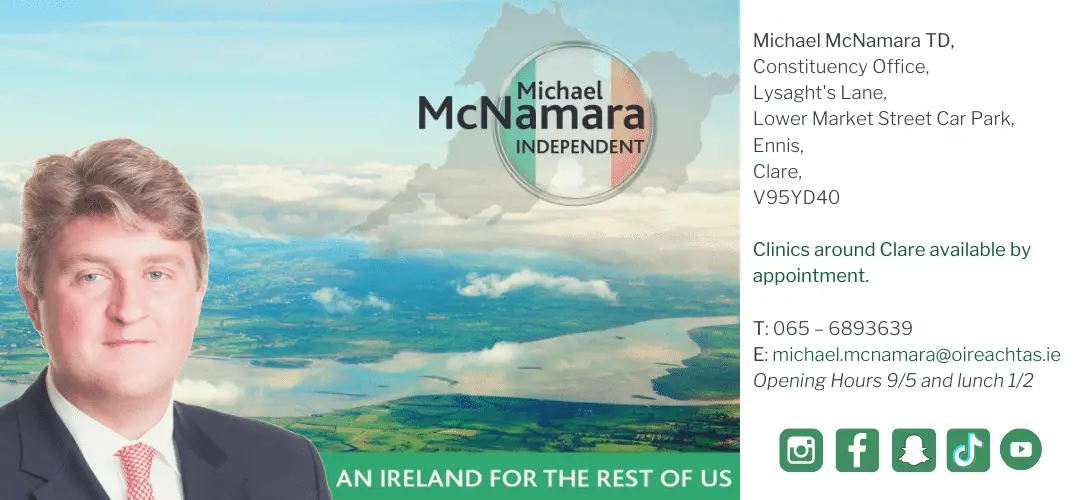 At the start of the first lockdown, he decided to cancel all lessons. Since then, they have been taking place online. Graham admitted that although convenient, Zoom guitar lessons don't work well for beginners who need that physical guidance on sticking points when starting off. He is now delivering lessons in person once again, following the return to schools.
Writing his own music has always been a passion of his. "I never thought I would release anything to anyone. It became a more pressing thing when my wife became sick, six or seven years ago. I came up with the importance of time, which became an important factor. I realised that time is limited."
The concept of mortality is something he now thinks about every day. This inspired his new single 'The Signal' released as part of the Vicious Head Society. It forms part of an album to be released in May around people facing their own mortality.
"It's about the way we isolate ourselves and how pride keeps us from reaching out and apologising for those things. For everybody that's close to you or may have passed away, there's often someone that's close to you that you didn't get along with or had a falling out. That's a regret that's hard for most people to live with."
The album launch takes place on May 28. The Signal is out now and can be viewed on The Vicious Head Society's YouTube Channel, Facebook page and across all streaming platforms.