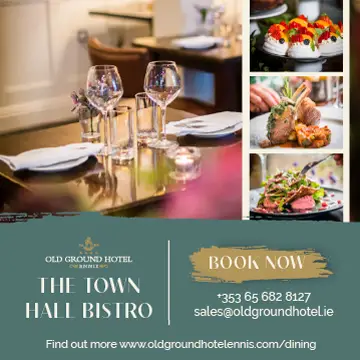 Ennis Rugby Club Coaches: Michael Flynn, Paul Phelan, John Queally and Luke Ryan. Photograph: Natasha Barton
These are good times for Ennis rugby club.
Club members Ethan Coughlan, Tony Butler and Conor Moloney recently helped Ireland to win the U20 grand slam title, an achievements rightly celebrated by the club.
The club's senior team qualified for the Munster Junior Cup quarter final last weekend and it's been quite a while since Ennis reached this stage of this prestigious competition.
The work being done at underage level is a major contributory factor in these achievements and on Sunday, Ennis will hope to add to their list of impressive underage successes when the club's U16 side take on Waterpark from Waterford in the Provincial U16 final.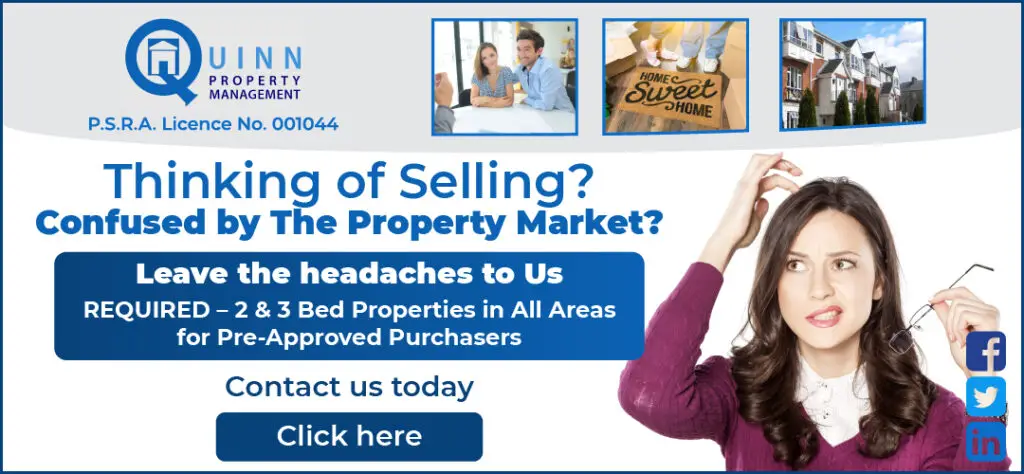 For followers of the club, all roads lead to Irish Independent Park (Musgrave Park) in Cork on Sunday for this final where the kick off is scheduled for 12.45p.m.
The programme also includes the U16 ladies final which is the opening game on the day and the U18 1/2 final which also involves the Waterford club and which will be played after the U16 decider.
In phase 1 of the under competition Ennis beat Thurles and Clanwilliam after losing to Bruff while they received walkovers from Fethard and Cashel.
They started their phase 2 programme of games with a loss to Kinsale but they are unbeaten since with victories over Dingle (away), Kilrush (at home), Kanturk (at home) and Cobh (at home).
They again proved too strong for Cobh when the teams met in Ennis in a quarter final tie. This gave them a semi-final date with Dingle at Abbbeyfeale, a game which ended in a draw but Ennis got through having scored the first try of the game.
The team's head coach is John Queally who accepts "Waterpark will carry the favourites tag on Sunday. They are unbeaten this season. Bruff put it up to them in the semi-final but things didn't go their way. We will put our game plan in place and, hopefully, it will work".
Asked about the development of this squad, the team coach recalled "we went to an under 12 competition at Willow Park in Dublin. We go there every year. We had two teams in the competition and one qualified as top of the group with a win, a loss and a draw. We felt after this that we could do well in Munster. We went on and won the under 13 cup and later we lost the under 14 league to Shannon. That was the end of competitive rugby till this season. We have lost a few of that squad to the GAA, lads who are now part of the Clare minor hurling panel. Amongst them are James Hegarty, Jack Mescall, Ralph Whelan and James O'Dwyer. We have been rebuilding our squad this season".
"Oran Flynn (team captain) who was the hooker is now our outhalf. We have a lot of lads who are in their first season playing rugby and these include David Moses and Luke Kennedy. At the start of the season we felt that we had a squad good enough to get to the concluding stages. The wheels came off a bit when we lost to Bruff and Kinsale. A number of past coaches and coaches involved with other teams in the club came to our games and we have taken on board their observations and stuck to the plan. We know we face a big task against a Waterpark side that has won most games by 20 points. They are a well seasoned and serious outfit", according to John whose backroom team includes Michael Flynn, Paul Phelan, Luke Ryan and Conor Guilfoyle.
Queally accepts that "there is a great buzz around the club at present. The success achieved by Ethan Coughlan, Tony Butler and Conor Moloney has been great. Many of the other team members from the side which got to the All-Ireland under 16 semi-final are now playing for the club's senior team where they are making a big impact. They have helped that team to reach the quarter final of the Munster junior cup. Last week we travelled to Thurles to support the under 18 girls in the Pan Munster final and they were unlucky to lose that one. Our under 18 1/2 boys won the North Munster league final against Nenagh at Garryowen on Sunday. We are all trying to push the club up the ladder", according to Queally.
To date this season the club has given game time to 33 players in this competition.. "We can only name 23 on match day and it's going to be very tough job to leave out four or five who could start next week.
As they put the finishing touches to preparations for Sunday's final, Queally and his management team are happy that they have spared no effort in their drive to have the squad in peak condition for this final.
Yes, Waterpark will carry he favourites tag but this group is determined to give club supporters another reason to continue the celebrations that have been ongoing in the club in recent times.
The members of the panel are Luke Kennedy, Tadhg Kearns, Daniel Kaletchnikoff, Matthew Jordan-Alan, Daniel Humphries, Adam Healy, Darren Halpin, Odhran Flynn, Cian Enright, Caoimhne Enright, Conal Donovan, Donncha Dobson, Jack Dillon, Kaden Deegan-Herlihy, Marco Cleary, Jacob Casson-Rennie, Evan Casey, Andrww Cahir-Wheelan, A,J, Bray, Diarrmuid Boyle, Killian Boland, Krystian Zimmy, Michael Sweeney, John Sweeney, Ben Smith, Sam Shonibare, Nicholas Roos, Sean Queally, Paddy Phelan, Oisin O'Donoghue, Sean O'Connor, Michael O'Connell, Eoin O'Gorman, David Moses, Gerard McWeeney, Cillian McInerney, Adrian Maloney, Aaron Malone, Mateo Lopez, Killian Killane-Halpenny
Parishes represented include Corofin, Ruan, Kilnamona, Inagh, Kilmaley, Tulla, Clooney, Quin, Scariff, Ogonnelloe, Barefield, Doora, Ennis and Clarecastle.