*Tom Clancy, Peter Tim Lynch, Karl Lynch and Peter Tim Lynch Jnr were among the golfers hitting the fairways of Shannon Golf Club on Monday. Photograph: Joe Buckley
One hundred and seventeen days after golf was last allowed, clubs throughout the country welcomed back their members on Monday.
"Courses were closed down at the end of December last and members were ready and waiting to get back on the fairways when they re-opened on Monday morning. Delight was evident as members hit off for the first time this year. Hearing the cuckoo sing here in East Clare during April and May is a key ingredient and as we played on Monday we were all delighted to hear the cuckoo singing", said East Clare club PRO, Rachel Whelan.
"The course is in great condition and we are fortunate that members are allowed play 18 holes. Timesheets are full and the club is still open for membership", added Rachel.
It was a similar situation at Woodstock where timesheets are full from 8am to 8p.m. this week. Members are full of praise for the condition of the course and this is the case at clubs throughout the county. The recent spell of summer like weather has helped greatly in ensuring that courses are in such good condition.
"It was great to welcome the members back this week after such a long lay off. Demand for tee times has been huge which is great to see", according to Woodstock manager Anne Marie Russell.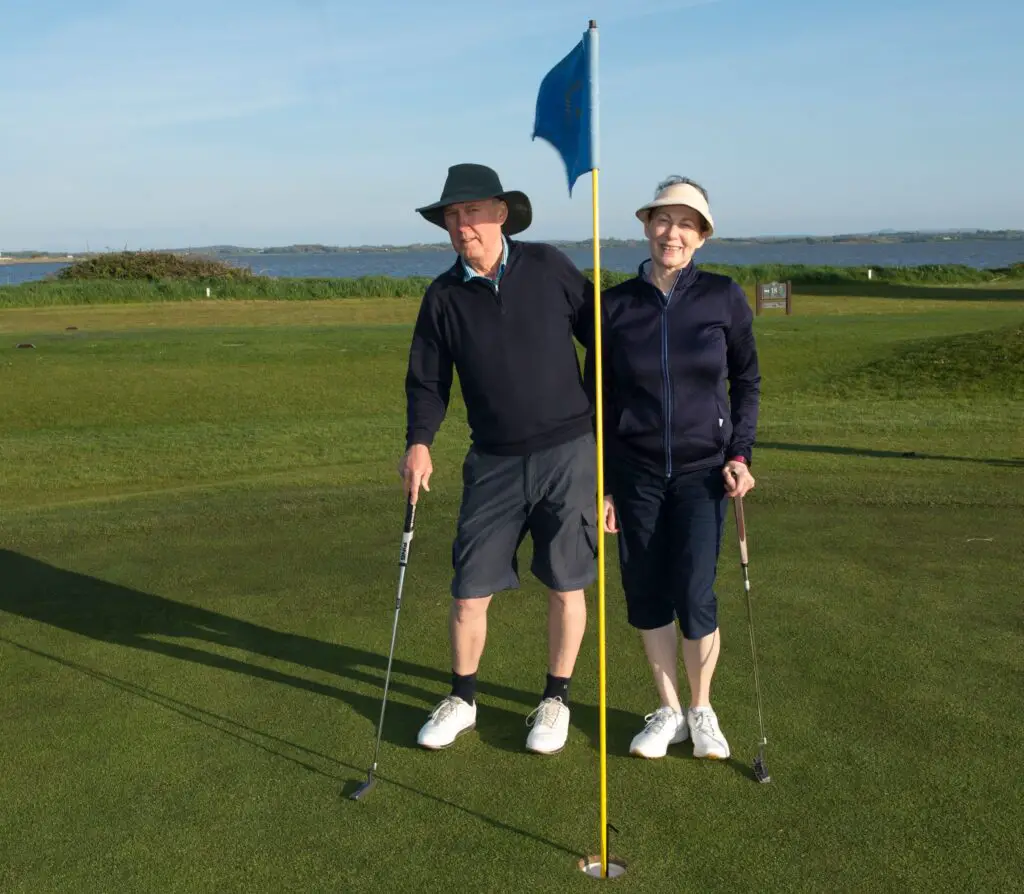 It was a similar story across the county as members rushed to play at Shannon, Dromoland, Kilrush, Ennis, Kilkee, Spanish Point, Trump International in Doonbeg and Lahinch while Gort and Portumna over the border in Galway, both of whom have a strong Clare membership, were also very busy this week.
Because of the demand for game time, some clubs have limited members to 9 holes so that all of their members will have an opportunity to play.
For now members in all clubs must be satisfied with casual golf as a return of competitions is not yet allowed.