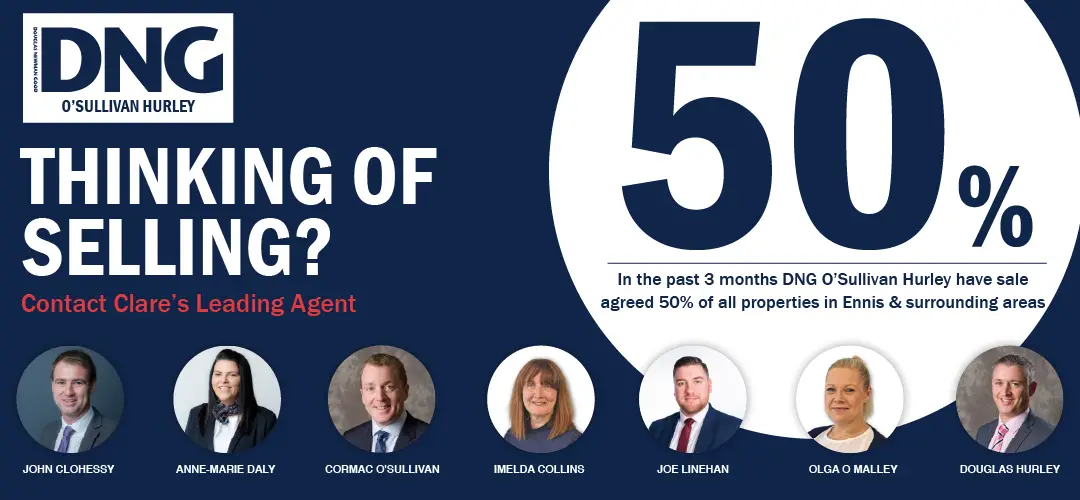 PEOPLE in Clare are turning to reflexology in a bid to promote a healthier lifestyle, according to a local practitioner.
Glenina Reflexology is a reflexology practice run by Lorraine Hughes based in Ennis. Lorraine has been a reflexologist for 17 years and graduated in 2005 with a Diploma in Reflexology, following in the footsteps of her mother Lily, a former nurse who had trained in reflexology just one year before her. "We both have a passion for health and wellbeing and were drawn to reflexology because it's a safe and natural therapy that can restore and maintain the body's natural balance and ability to heal itself" explains Lorraine.
Lorraine admits there is a renewed interest in reflexology, telling The Clare Echo that it has become very popular again. She discovered reflexology herself as a teenager when she needed support around exam time. "I love having the opportunity as a reflexologist to help people experience a gentle yet powerful, non-invasive treatment which is free from medication and encourages the body to heal itself naturally".
Reflexology is a holistic treatment that has been around for almost 5,000 years and involves applying pressure to a number of acupressure points in the foot that reflect or correspond to parts of the body through meridians. It works by balancing the whole body mentally and physically. It can work on a number of ailments for all age groups but has become very popular as an additional support for women in relation to fertility, pregnancy and menopause.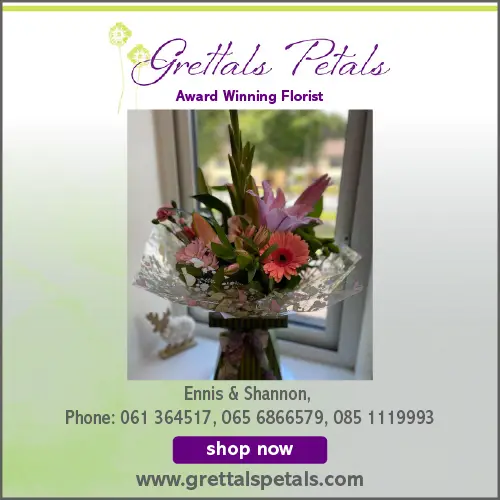 Lorraine tells The Clare Echo that reflexology can also be very beneficial for people suffering with stress and sleep difficulties. It has also helped people in more recent times dealing with fatigue caused by long Covid.
As Lorraine explains, "Reflexology has been proven to be one of the best ways to activate the vagus nerve system which triggers a relaxation response in the body leading to a combination of powerful health benefits including improved circulation, increased energy, a boost to the immune system, general pain relief, improved flexibility and better sleep. There's also a detoxification happening in the body during a reflexology treatment."
Having formerly worked in the community and voluntary sector, Lorraine brings her 17 years of experience to Glenina Reflexology. A Galway native living in Clare for more than 20 years, Lorraine is happy to advise people on the best course of action depending on their specific needs.
"For people working on something specific, we might focus six treatment sessions on that and they might come back after that every so often to get a reboot. Even people during IVF treatment come to me to help the body get balanced so it can help them conceive, so we could be a few weeks or few months working on that."
Lorraine treats people of all ages while also welcoming new mothers to her practice, "I can work with a mother and baby, it's really nice whereby they will have the baby on them and I will work on their feet and the baby will also benefit from that, from just being on them." She welcomes clients to her own premises but also offers a call-out service to long-standing clients, and those in the later stages of pregnancy.
Lorraine has expertise in oncology reflexology and helps people who are undergoing cancer treatment, "They're often on so much medication and can be very fatigued so they like that reflexology is a non-invasive treatment."
Lorraine is a member of the professional body, the National Register of Reflexologists Ireland (NRRI). This enables clients to claim back money on Reflexology treatments on their health insurance policies from these three major companies – VHI Healthcare, Irish Life Health and Laya Healthcare. People just need to check with their health insurance company for clarity on their policy cover.
To book a treatment contact Lorraine at 087 6595417 or check out www.glenina-reflexology.ie for more details.