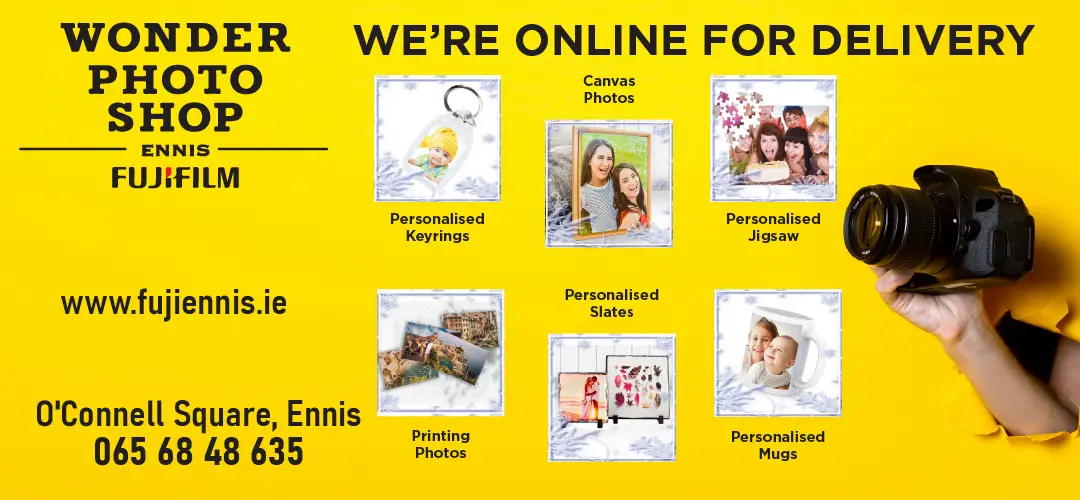 "It's positive", are the words repeated by Pat Breen (FG) as he conducted a day long canvass of Kilrush on Friday.
A Junior Minister in the outgoing Government, of the current Tds Breen had the highest profile position. Our contacts in West Clare inform the newsroom that Pat has been spotted in the town of Kilrush so before joining him we pop into a few businesses to get their take on the General Election and the message is clear 'don't talk politics', "I don't want to see any politicians", one businessman is adamant.
One Garda is forced to confront a man who has been loitering outside a bank approaching elderly women on their exit. There are different sides of Kilrush on show, at one end of the town a beautiful marina which is home to the hugely successful Aqua Park and on the opposite end there are women walking around in their pyjamas at 3pm in the day.
Shortly after, we meet Pat Breen who is getting a quick bite to eat. He is joined by Clare's first ever female TD, Madeline Taylor-Quinn, she who served for over twenty years in the Oireachtas as they cover the town with teams of canvassers on the outskirts.
From the get-go, Breen is thrown a curveball as the first man we meet tells him he won't be voting for Fine Gael because of the party's stance on abortion. Few Clare politicians were vocal on their views regarding the Eighth Amendment but Pat tells the individual they followed the constitutional policy.
As we make our way to the entrance of SuperValu, a man who Madeline points out would be "traditional Fianna Fáil" pulls over his car to say he'll be giving the number one vote to the Kildysart man.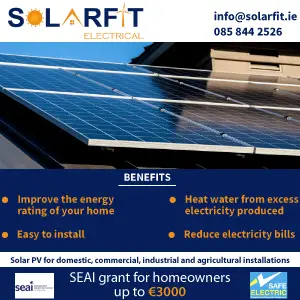 An ex Labour member says number one won't be reserved but "I will keep you high on the list". A woman in her seventies reminds Breen about the pension with an elderly man asking why he wasn't going door to door, "It's not possible this time," comes the response.
Votes are promised by five different families before a woman interrupts another conversation to say "you have my vote", another female makes a dash to thank Pat for his help in sorting her passport.
He is quizzed on what he can do for a running track in Kilmihil. "I helped with the school" he replied and committed to visiting the local athletics club if elected. The topic turns to health with a married couple disappointed with the treatment of nurses but the wife adds, "You deserve to do well Pat".
Health is the most common issue that has cropped up for Breen during the canvass. He maintained the sixty extra beds at University Hospital Limerick would be a help and that health globally was a problem. "The trolleys are not as bad as it was," he felt and believed the Kilrush Primary Care Unit and more community intervention units would help. "Another epidemic will be a test".
"It will be like a hospital here," a man later remarked of the proposed unit. "It's happening and it's an exciting development," the Fine Gael TD said. "We'll hold on to you", another woman tells Breen when they finish they discussing how many hens she has at her home, "the fox is killing me, I've only two now". Another lady said her preference was to see Leo Varadkar as Taoiseach, "I like Leo he is honest," a comment that makes Breen smile from ear to ear.
Experience is evident from the canvass. During our time with the Minister of State for Jobs, there is no mention of jobs by voters nor of Moneypoint, no heavy hits are put to him by the people. Taylor-Quinn is very sharp and her presence is most definitely "positive" for the Breen campaign.