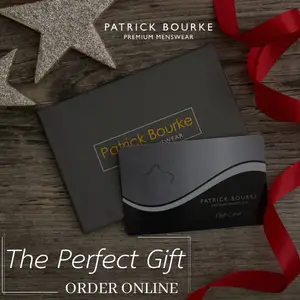 It's an election campaign that has very much been put into "perspective" by Michael McNamara (IND).
When he was two weeks old, Michael's mother died, he was raised by his aunt and uncle on a farm in Scariff. The week in which he announced his candidacy, she passed away. While we canvass with McNamara on Monday morning he received the news that his step-mother's sister (his father remarried) has died and it follows the death of a cousin over the weekend.
Labour activist Jo Walsh is out knocking on doors for her ex party colleague in St Michael's Villas on Monday. "He is a good man," is the message she imparts to potential voters but revealed to The Clare Echo, "Getting the door open is the biggest thing".
A man aged in his fifties is one to open the door to Jo. He confessed that he gave Michael his number one vote previously and lamented, "He didn't last too long with Labour" to which Jo replied, "He is a very Independent voice". The man points out that Independent candidates could play a big role this time and described Fine Gael's proposal to hold a commemoration for the RIC as "stupid". As the door closes, the man confirmed "I will think about him again".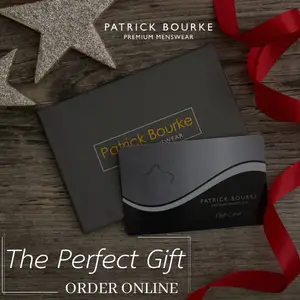 One farmer admitted "I'd prefer to see him with Fianna Fáil myself" and told canvassers that he knows Michael through his own background in agriculture.
"He's going back again," another man quipped at the doors. The uncertainty of who McNamara will vote with and for if elected to the Dáil is a concern and it prompts this fellow to admit he won't decide who is getting his first preference vote until polling day.
Michael has now linked up with the canvass at this stage and it is well timed as a University Hospital Limerick nurse is behind the next door. "From the top down, it's really bad," she admitted, "It is dire" and called the Accident and Emergency Unit "horrific". Recently, she had to bring a pillow down from her department to a friend's relative lying on a trolley in A&E, "they don't care". A medical assessment unit in Ennis can help with the situation, Michael told the nurse as he mentioned the occasions in which he brought his mother to A&E. Their conversation ends on a positive as the nurse said "I'll throw you a vote".
His suspension from Labour is referred to when he tries to win over a previous canvasser. "Shannon has continued to decline," McNamara added of what has happened since the Government voted to sell Aer Lingus shares. "We need to increase capacity at Ennis General Hospital", the East Clare man stated and stressed the opportunity to utilise community hospitals such as Raheen.
Leaving the Dublin Airport Authority is put to McNamara by a man in his seventies as "the biggest disaster for Shannon Airport". "We were always going to be the poor relation of the DAA," Michael responded and stated, "We have to make major changes to get Shannon Airport back on its feet". The man also describes the absence of a Labour candidate in Clare as "a pity".
"All I'm promising is I'll fight for this region. I won't win every fight but I won't be silent," Michael outlined to another man in his seventies. "There has been a neglect of Clare for the last four years," he added.
Michael is greeted by name at the next door by a man in his mid-seventies, "I generally vote Fianna Fáil," he confessed. "They will win their two seats, you can vote for me if you want your vote to make a difference," the former TD replied.
Generally morning canvasses in housing estates tend not to work but one would describe this as a strategic canvass as the age profile of St Michael's Villas would tend to suggest they are at home during the day and frees up the afternoon and evening for heading to locations in which younger voters are living in. Health and Shannon Airport are the main issues brought up by Michael on the doors, two items that will always get the people of Clare talking and thinking.