A new face but one with experience of being in national politics is the line Senator Martin Conway (FG) is using to try entice the Clare electorate to vote for a new Fine Gael candidate.
Starting off in Sixmilebridge on Tuesday morning, one woman tries to make her way past the assembled canvassing team, an approach is made by Conway to hand her his leaflet, "I don't want to know you, ye are all the bloody same," she maintained and kept going in her stride.
Of the fifteen declared candidates, Conway is the only one to have appeared as a guest on The Late Late Show. He makes a point of reminding the people of Sixmilebridge of his October 2013 interview with Ryan Tubridy.
"I'm uniquely based in that I've fifteen years experience but I'm a first-time General Election candidate," the Ennistymon man told businessmen in Sixmilebridge. "I have delivered on health", he stated and spoke of his involvement in the Nenagh cataract centre which opened in November 2018. "I need a mandate to advance this in the Dáil, I'm different and I signify change".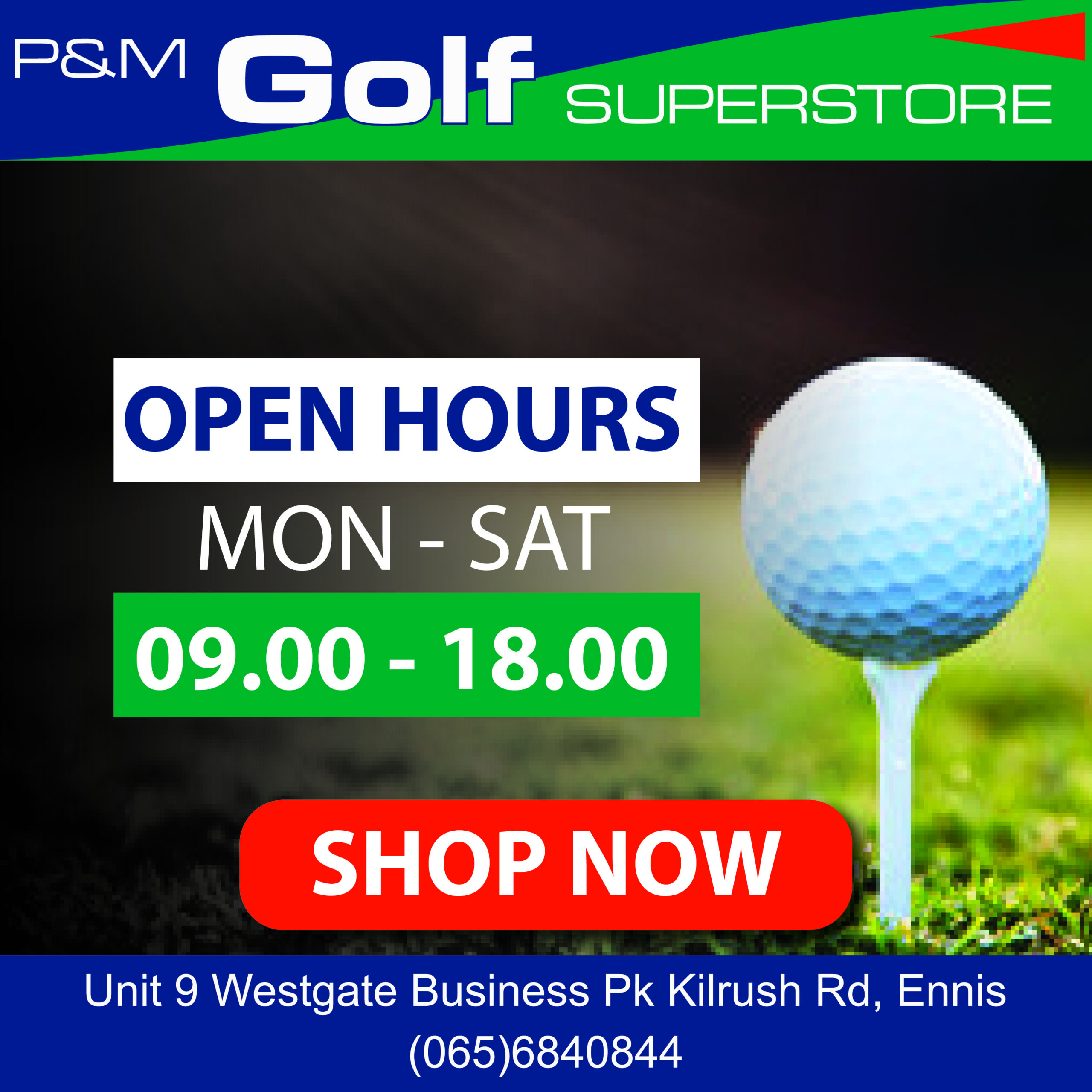 At Reddan's Shop and Post Office, one lady declared, "I gave up on them when they stopped selling poitín at the post office," in reference to the politicians as opposed to Reddan's. It's a battle Conway is not going to win and accepts defeat on this one from the outset.
Outside, Fr Harry Bohan is about to post some letters. "You might say a prayer for me," the Senator asked. "Ye have gone a bit stale, tell your boss to listen to the people," Bohan replied. He outlined his disappointment that the RTÉ Leaders Debate didn't mention health.
As they walk back towards the square, a business owner is in his car and sees the canvassers. He is adamant Fine Gael have done a poor job, "There is no law and order" and felt they were located "too close to Limerick". Outgoing TDs, Pat Breen and Joe Carey have received phonecalls from the individual.
Of the recent violence and shooting in Sixmilebridge, the man said "Everyone knows who is doing it. Ennis Courthouse is a circus, it's a revolving door. There is so much law but zero order. There is nothing being done about drugs," he continued. Conway felt, "Doing nothing is not the answer. I haven't been a TD. I don't believe in making promises but I will do my best".
His profile as "the only Clare Senator in recent years" is also underlined. He is known to the people of Sixmilebridge due to the intermittent canvassing he does across the county in between elections, it is because of this that he was able to assist one family in their quest to secure vital medication for their son, his involvement is not forgotten at their door.
Job losses and factories closure are detailed as a key factor in the way a recently married man will be voting on February 8th. He is one of 500 employees to be affected by the closure of Molex and is understandably very frustrated with some of his co-workers finishing next week.
"How did the Government not know a multi-million euro company were going to close, the amount of taxes they have to pay but the Government only had twenty four hours notice," he outlined. Martin reminded the individual, "Pat Breen is the Junior Minister for Jobs". He goes on to say that he believes the Seanad needs to be reformed and that he has experience on the ground locally and nationally. "I am fearless of campaigning because I've overcome disabilities. I hear you in terms of your issues, you will pick up a job". The man responded, "I know I will but you needed to hear about it, it's not good enough".
An accountant on the doorstep told Conway "It needs a change" but expressed her desire for Fine Gael to still be in Government. She listed health, housing and homelessness as the biggest issues in the county and believed there was enough properties out there at present to help fix some of the problems.
"I won't be serving an apprenticeship as a TD," Martin pledges to a businesswoman. On this canvass he is putting himself forward as a different candidate referring to his work for Nenagh Hospital and how he has not let having only sixteen percent sight deter him from public office. If change is the desired outcome from the voters, will they opt for Conway running under the Fine Gael banner is a question that will be answered soon enough, his groundwork in between campaign has definitely stood to the confident North Clare man.