*Joe Carey and Paschal Russell.
Timing the canvass is very important and it's a lesson we learn during our time with Deputy Joe Carey (FG).
It's just after half seven on Monday evening when Joe Carey's campaign team re-emerge following a sós beag. There is no official rules regarding the time at which candidates must stop knocking on doors but the feeling in the Carey camp is that half past eight is generally the latest time at which they will approach the house to be considerate of young families.
Carey's parliamentary assistant Ger O'Halloran is a Quin man and has helped cement a strong relationship between the Clarecastle TD and the parish. O'Halloran is after receiving positive family news and makes a dash from the canvass having been to the fore all day as they get through Quin.
Joe has no work to do at the first house we stop to, only to make sure the gate is closed as he is quickly told he has the vote in the bag. There's no answer at our next stop so the long-time practice of opening and closing gates continues.
A man in his forties answers the next knock on the door. He is happy to admit he has little complaints with two incomes coming through with no issues regarding their children's health. His only concerns related to transport, both the difficulties in getting school buses to Tulla and having to rely on taxis if they wished to go for a drink in Ennis or anyone else other than their local.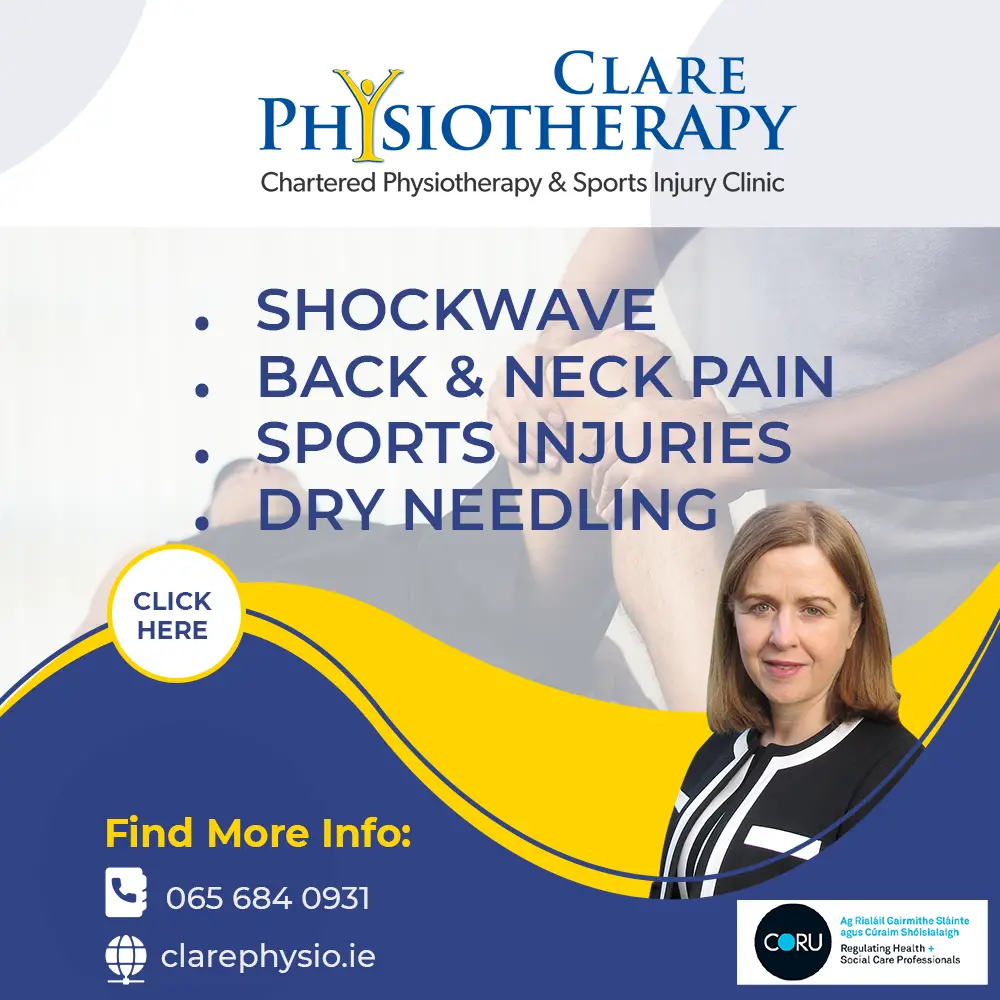 Buses are a rare sight in Quin which the man would like to see changed. "It is difficult to resolve," Carey admitted. He mentioned transport providers that may be of benefit and it prompts the man to recall an occasion when they had an au pair who tried to get to the other side of Ennis through a local bus company, "You would have been to Germany quicker". The conversation ends on a positive for Carey as the man outlined, "We benefited from Fine Gael with regard to children's healthcare".
As the rain pelts down, Joe's team is praised by the occupant of the next house for their commitment to the cause, "We should be getting medals," the Clarecastle man stated, one can safely assume he'd gladly forfeit such medals for another successful General Election outcome.
Absence of other candidates is pointed out by a woman aged in her thirties. She has children attending Quin NS which prompted Carey to flag his involvement in securing an extension for the primary school as he detailed the various meetings he held with management to get the project over the line.
"I'm sorry for him," one lady commented to an experienced canvasser in Carey's camp. "Sorry for what," is the reply, the woman points out that she is of the belief the outgoing TD will not be returned to Dáil Éireann and is told "there is nothing to be sorry about" with the team confident he will be elected for the fourth time.
Retired councillor Sonny Scanlan joined the Carey team during the day-long canvass of Quin. Ennis' surrounding areas have been favourable to Joe in his successful Dáil bids. His presence and links to Quin should ensure that this particular area gives him their majority backing.