*Photograph: Martin Connolly
When the need is greatest true leadership will shine through, it is why Gary Brennan always stepped up to the plate when pressure began to mount, The Clare Echo's Head of News & Sport, Páraic McMahon pays tribute to the Ballynacally man as he calls time on his inter-county football career.
Playing senior football for Clare was not always glamorous, we don't have to invest in a time machine to travel back to a spell when the Banner County competed in the basement division of the Allianz National Football Leagues including one home game against Kilkenny where former goalkeeper Joe Hayes counted just 12 people in the stand at Cusack Park.
Certain events need to happen to put the wheels in a motion and to lead to progression. The appointment of Colm Collins as Clare manager in the winter of 2013 was a factor but there is no way the county would have secured promotion from Division 4 and subsequently Division 3 were a certain Gary Brennan not part of the equation.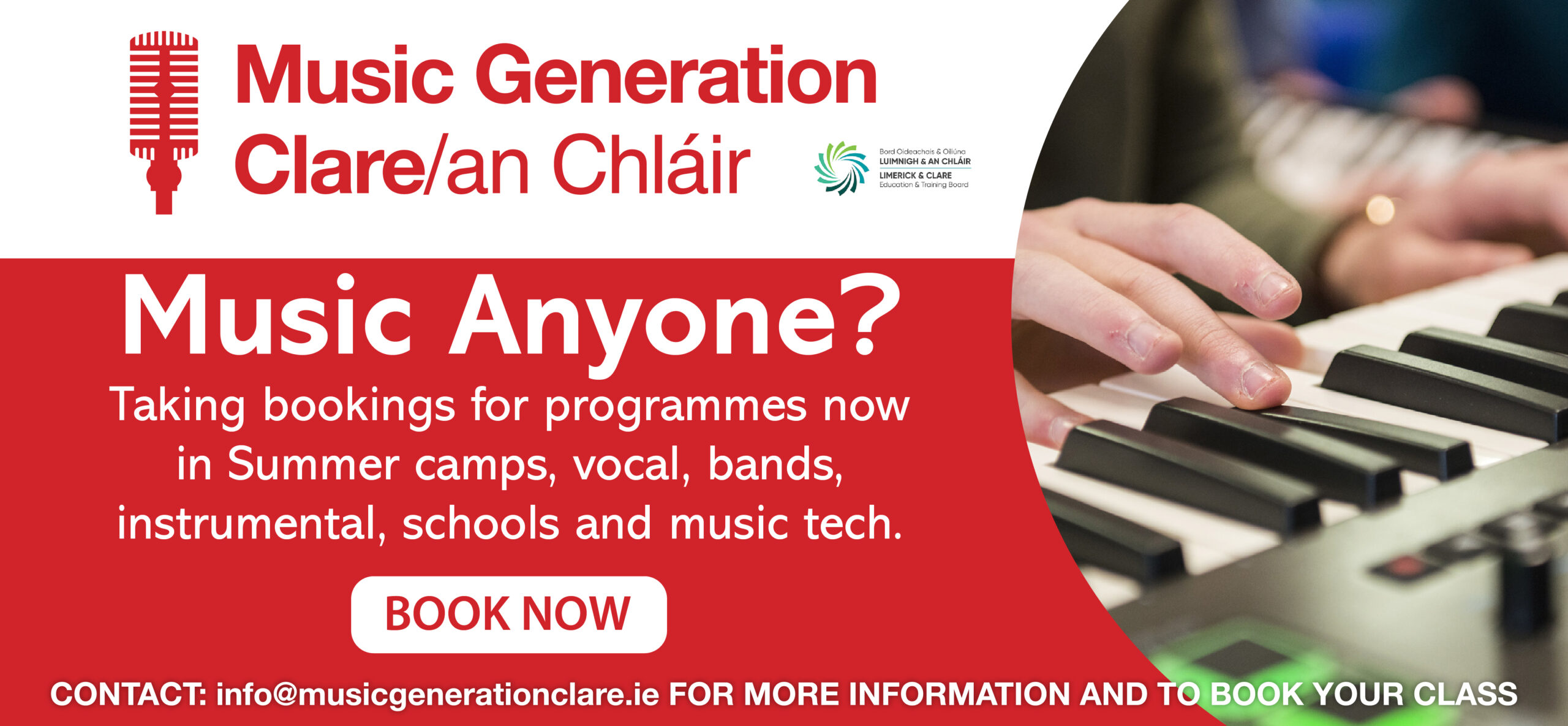 Whether it was wearing the number eleven jersey for his county at the start of the millennium in the primary game, on the edge of the square for a wintry National Football League encounter or bossing matters in the midfield of the park for Clare or Clondegad, Gary gave nothing less than his best and at his peak, there were few footballers in the country that could compete with him.
For many football folk, Mick O'Dwyer will be regarded as the greatest manager of them all. The Waterville native managed Kerry to eight All-Ireland SFC titles and later oversaw provincial success for Kildare (twice) and Laois. His one year stint in charge of Clare was not a successful one from a results perspective but O'Dwyer certainly recorded one major win when he appointed Brennan as captain.
He was in this role when Clare secured promotion from Division 4 and were crowned Division 3 champions in 2016, he would provide a vital assist to tee up David Tubridy for a goal in this outing that put them ahead of Kildare at half-time and was vital in their 2-17 1-19 win. His speech from the steps of the Hogan Stand as Gaeilge was fitting in that he combined his love of the language and the sport.
Few teams will list off the qualifier route as an objective when they first assemble at the beginning of the year but it was in these knockout matches that the class of Gary Brennan was visible for the entire country to witness. Indeed he was trending on Twitter following his exploits against Roscommon in their 2016 win, a game which was the first involving a Clare side to be broadcast on Sky Sports.
To just credit him for his leadership would be an insult because on days such as the Roscommon clash he was unstoppable and demonstrated why his fielding ability was regarded among the best in the country. An All Star nomination was his reward for leading Clare to the All-Ireland quarter-finals in 2016 as the Banner's footballers returned to championship action in Croke Park for the first time since the farmers of the county went one week without milking their cows or so Marty Morrissey would have you believe.
His omission from the All Star team was criticised across the country but a year later he formed part of the Irish International Rules set-up and again once a wider audience spotted his ability, his talent was rightly applauded. Subsequently, Gary will always be in the reckoning for the greatest fifteen not to win an All Star or an All-Ireland.
Brennan's combination with Tubridy with pivotal scores would also help Clare in 'the great escape of 2019' when they relegated Tipperary to the Division 3 ranks. As the year progressed, the secondary school teacher was leading the front as Clare came agonisingly close to making the Super 8s, his peak performance that year came in Mullingar with exceptional plucks from the air at the climax of the contest invaluable in defeating Westmeath. A man of the match award followed for this with three-time All-Ireland winner, Sean Cavanagh of Tyrone noting, "When your back is up against the wall, there's probably no better man in the country to pluck a ball out of the sky".
While he did return for the conclusion of the 2020 National League and a disappointing Munster campaign, Gary had outlined in the winter of 2019 his intention to depart the panel. His decision to step aside has been confirmed and he won't form part of Colm Collins' squad this year. Retirement is not in his vocabulary but the days of seeing him wear the saffron and blue are sadly gone.
For Clare's only football All-Star Seamus Clancy to label Gary as the greatest footballer produced in Clare is testament to his ability. "An exemplary player in the Clare jersey," were the words of county secretary Pat Fitzgerald in his report to 2019 Convention while his teammates will always hold him in the highest of esteem and the supporters earmark him as a true hero.
Maybe it's our proximity to Shannon Airport but many youngsters down through the years have waved vigorously at planes flying overhead – for what, who knows. We can only speculate that if Gary Brennan did this, he was picking a target in terms of high fielding because in this aspect of the sport he ruled supreme. Is it a bird, is it a plane no it's Gary Brennan plucking the ball from the sky.
Dúirt Gary ar TG4 "Níl aon leithsceal aon anois muna bhfuil tú reidh don cluichí móra". It's a simple line from his interview with Daithí Ó Sé in 2019 but he speaks volumes because with Mr Brennan, there were never excuses, just honesty and commitment to the cause, attributes that make him and Niamh Mulcahy, one of the greatest camogie players of her generation, the perfect match.
Gary Brennan, a Clare Laoch, we salute you for your immense contribution to our wonderful county.