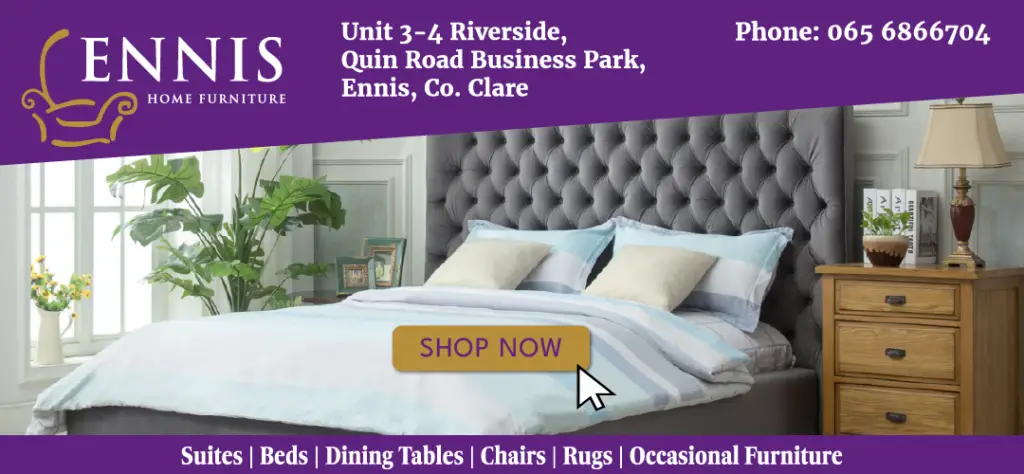 Damage to one of the graves in Drumcliffe.
ENNIS REMAINS ON ALERT with Gardaí ramping up efforts to quell a "turf war".
Gardaí at Ennis Garda Station are investigating numerous incidents which occurred over the past week.
On Wednesday last, a firearm was discharged at Shallee Drive and Cloughleigh Rd with no injuries recorded. Following a number of searches in the Ennis area by Gardaí, vehicles one of which had an English registration were seized as part of the investigation.
Three caravans in Doora were destroyed on Thursday evening while prior to this a grave at Drumcliffe Cemetery was firebombed.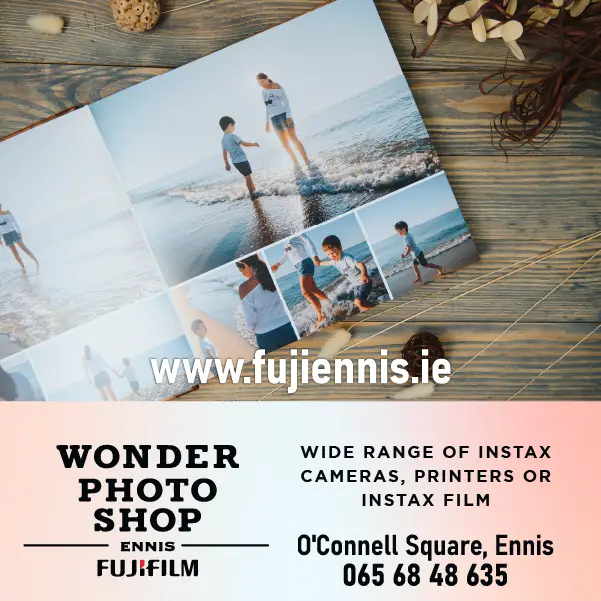 A hit and run then occurred on Friday afternoon at approximately 3pm between the occupants of an Audi A6 and an Audi A4 occurred at Gaurus, Ennis. One vehicle was rammed by another vehicle and a number of males left one of the vehicles and fled the scene.
Uniformed and Detective Gardaí from Ennis Garda Station responded immediately to this incident. An extensive search was carried out by Gardaí attached to Ennis Garda Station assisted by Divisional Detective Unit, Armed Support Units (Limerick and Galway) and Garda National Air Support Unit but the males were not located.
Crime prevention officer, Triona Brooks confirmed that an incident room has been set up at Ennis Garda Station. "We are appealing to anyone who witnessed these incidents and to anyone who may have dash cam / camera footage or anyone who has any information that may assist the investigation to contact Ennis Garda Station on 065 6848100".
Ennis based Cllr Johnny Flynn (FG) told The Clare Echo, "I have a deep concern with the escalation of a turf war which is putting innocent people at risk and in particular vulnerable children in these households. The Garda Armed Response unit has been in Ennis and significant investigations are going on in Ennis".
Of Clare's Oireachtas representatives, Senator Timmy Dooley's (FF) constituency office is the closest to Cloughleigh and insisted that only "a handful of people" have caused the problems visible in the past week and that they were not from the area. "There's only a handful of people up there that have caused problems and there's a handful of people in every estate of this town who cause problems, it's unfortunate the way it has been identified completely unfairly in recent weeks, there's been a couple of incidents that have brought Cloughleigh into the headlines.
"It's unfortunate it has happened in this community because a lot of the activity that has gone on and the people that have perpetrated it are not from the community, they just happen to be passing through or be there at a particular time. It needs resources, we need to see more in Clare is the Criminal Assets Bureau, there's no doubt that there are people who have no visible means of earning the wealth that they are exuding and that needs to be targeted, it is not just about foot patrols, it requires the agencies particularly CAB because some of the behaviour and the vast amounts of money available to people with no visible means of where it is coming from has to be targeted, that is one of the things I've been pushing really hard for over quite some time, I've intensified that in recent weeks since the incidents up there," Dooley added.
He continued, "It happens in every community, in East Clare recently there was a spate of robberies, every elderly person including people very close to my heart are now afraid at night because the individuals concerned as of yet have not been caught notwithstanding the wonderful work that the Guards are doing and hopefully there will be a breakthrough there in due course. It's not just people in Cloughleigh that are worried, this could happen anywhere, there was incidents spread out across the weekend. The perpetrators of this are not living in Cloughleigh, they targeted one particular family, it can happen in any estate or town. The people of Cloughleigh are concerned, a lot of them are concerned because it is bringing unwarranted and unnecessary attention to their area, around the town there is a general belief from people that it needs to be dealt with".