*Corofin's Ross Hayes and Diarmuid Cahill compete with Na Gaeil duo Diarmuid O'Connor and Enda O'Connor. Photograph: Burren Eye Photography
Corofin's remarkable run finally ground to a decisive halt in Mallow this afternoon after being overpowered by breakthrough Munster Intermediate Club champions Na Gaeil.
Na Gaeil (Kerry) 6-15
Corofin 1-12
Venue: Mallow GAA Complex, Cork
The 13th different Kerry winner in an utter domination of the grade that has seen Kingdom clubs secure 14 of the last 15 titles, six timely goals provided the recipe for the latest success for the up-and-coming Tralee-based side that only two years previously had reaped provincial and national Junior success.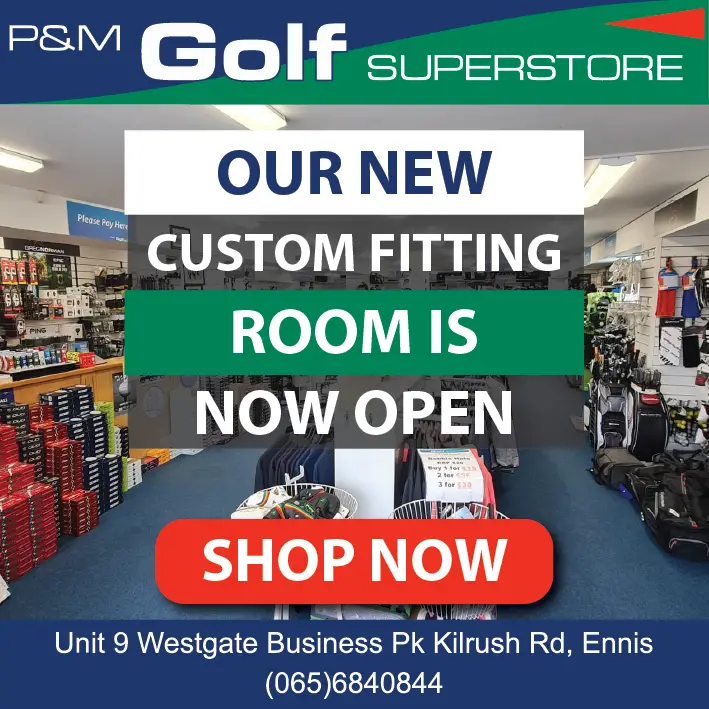 On a day when Corofin required a near flawless performance, their self-belief and assurance saw the North Clare side brush off the first two goals, despite being hammerblows at the beginning of the first two quarters from Diarmuid O'Connor and Jack Bourke. Unlucky not to grab a goal of their own through Robin Mounsey, the Clare winners did finish the opening period with the last three points through Jamie Malone (2) and Gearoid Kelly to ensure that only three points separated the sides, the least Corofin deserved for their first half efforts.
However, the tide turned irrevocably in the third quarter when Na Gaeil pushed up on Corofin's kick-outs and laid siege in their opponent's half to outscore them by 3-8 to 0-1, including 2-2 for Jack Sheehan, and soar unassailably 20 points clear.
Far from wallowing in self-pity, Corofin kept their heads up and actually won the final final quarter, thanks to the first four points, two from Gearoid Cahill frees, and a late penalty cooly converted by centre-back Damien O'Loughlin after substitute Eoin Davoren had been hauled down.
There was no denying Na Gaeil however whose slickness, movement, greater experience and a razor sharp clinical edge saw them deservedly prevail with comfort despite the best efforts of Jamie Malone, Damien O'Loughlin, Gearoid Kelly and Colm Rice.
Scorers for Na Gaeil: Darragh Carmody 2-5 (1-0 Pen, 2f); Jack Sheehan 2-2; Jack Bourke 1-1; Dan Goggin 0-3; Diarmuid O'Connor 1-0; Eoin Doody, James O'Connor, Darragh Reen, Jack Barry 0-1 each
Scorers for Corofin: Gearoid Cahill 0-5 (4f, 1m); Jamie Malone 0-4; Gearoid Kelly 0-2; Damien O'Loughlin 1-0 (Pen); Diarmuid Cahill 0-1 (1f)
Na Gaeil
1: Devon Burns
2: Enda O'Connor
3: Niall O'Mahony
4: Damien Bourke
5: Fergal Barry
6: Eoin Doody (Captain)
7: Andrew Barry
8: Jack Barry
9: Stefan Okunbar
10: James O'Connor
11: Dan Goggin
12: Jack Sheehan
13: Darragh Carmody
14: Diarmuid O'Connor
15: Jack Bourke
Subs:
17: Eoin O'Neill for Doody (39)
19: Darragh Reen for Goggin (44)
18: Kieran O'Donovan for A. Barry (46)
23: Eoin Walsh for Okunbar (50)
27: Ger O'Connor for J. O'Connor (56)
Corofin
1: Luke Neylon
4: John Rees
3: Cilléin Mullins
2: Marc O'Loughlin
17: Ross Hayes
6: Damien O'Loughlin
5: Colm Rice
8: Kevin Keane
9: Fionn Clancy (Captain)
7: Cillian McGroary
14: Jamie Malone
12: Gearoid Kelly
13: Robin Mounsey
15: Gearoid Cahill
11: Diarmuid Cahill
Subs:
20: Eoin Clancy for McGroary (36)
19: Brendan Keane for M. O'Loughlin (48)
21: Cian Doolin for K. Keane (50)
18: Shay Malone for Hayes (52)
22: Eoin Davoren for D. Cahill (57)
Referee: Jonathan Hayes (Limerick)