*Photograph: John Mangan
Co Clare has recorded 32 new cases of COVID-19 with a total of 1,031 confirmed cases announced by the Department of Health on Monday.
No new deaths have been reported across the country. Since the outbreak of the virus in the Republic of Ireland, there have been 1,852 COVID-19 related deaths.
Health officials have outlined that a further 32 cases of Coronavirus have emerged in Co Clare. The county (325.7) now has the sixth highest incidence rate per 100,000 of the population dropping from fourth and fifth in recent days. Cavan, Meath, Monaghan, Donegal and Sligo have a higher incidence rate than Co Clare.
Of the 1,031 new cases, 235 are in Dublin, 232 in Cork, 60 in Galway, 47 in Limerick, 47 in Kerry, 32 in Clare and the remaining 378 split between 20 counties. 70 percent of the cases announced on Monday occurred in individuals under the age of 45.
There are currently 298 COVID-19 patients in Irish hospitals as of 2pm today. 34 of the 298 are being treated in ICU with 20 hospitalisations over the past 24 hours.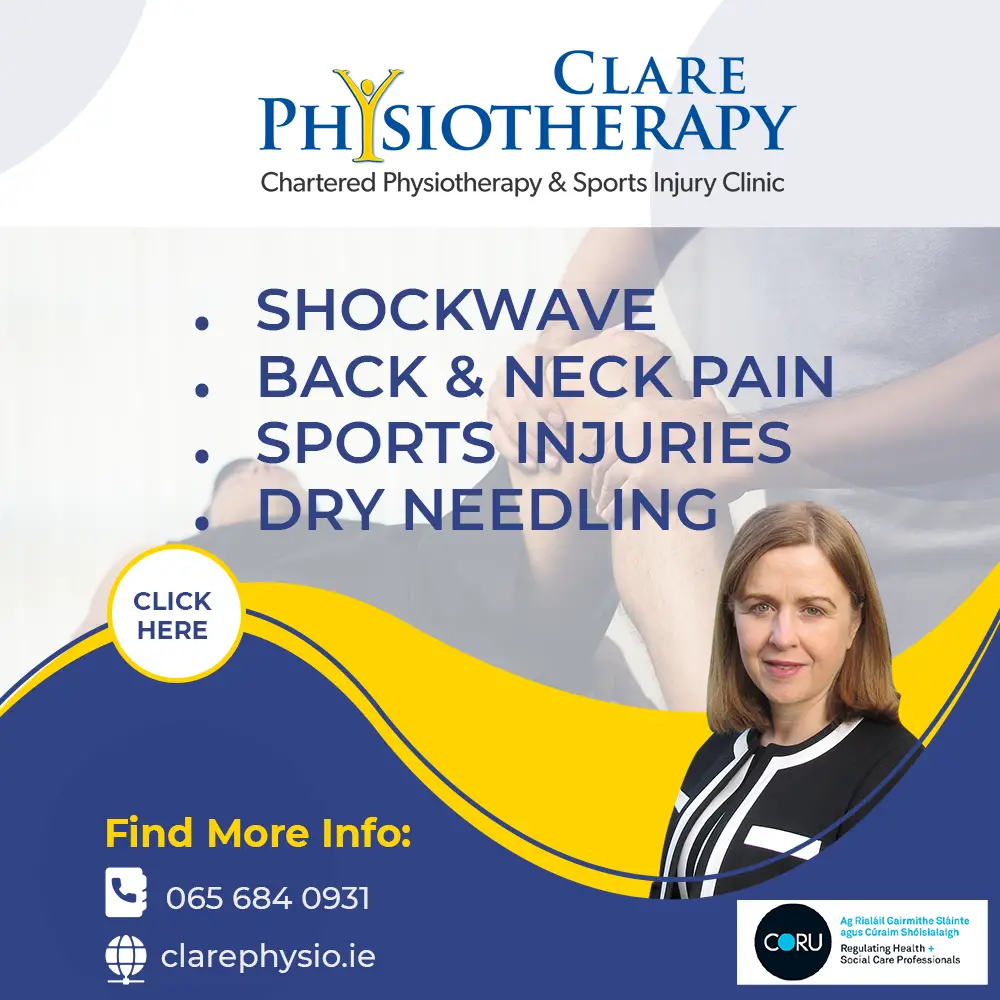 Additional guidance to the public was provided by Chief Medical Officer, Dr Tony Holohan. "If you have symptoms of COVID-19, if you are waiting for a test result or if you are a confirmed case, you must self-isolate for 10 days from when you first develop symptoms. Self-isolation means staying in your room, away from other members of your household.
"If you live in a house with a confirmed case do not go to work or school. You must stay at home and restrict your movements for 14 days."
Increased restrictions are to be announced by the Government tonight. The restrictions are expected to keep schools and essential retail outlets open with a 5km travel limit tipped to be introduced. A change to the hours of operation for off licences has been mooted with bars and restaurants to function only as takeaways. Confirmed measures will be outlined on Monday night.