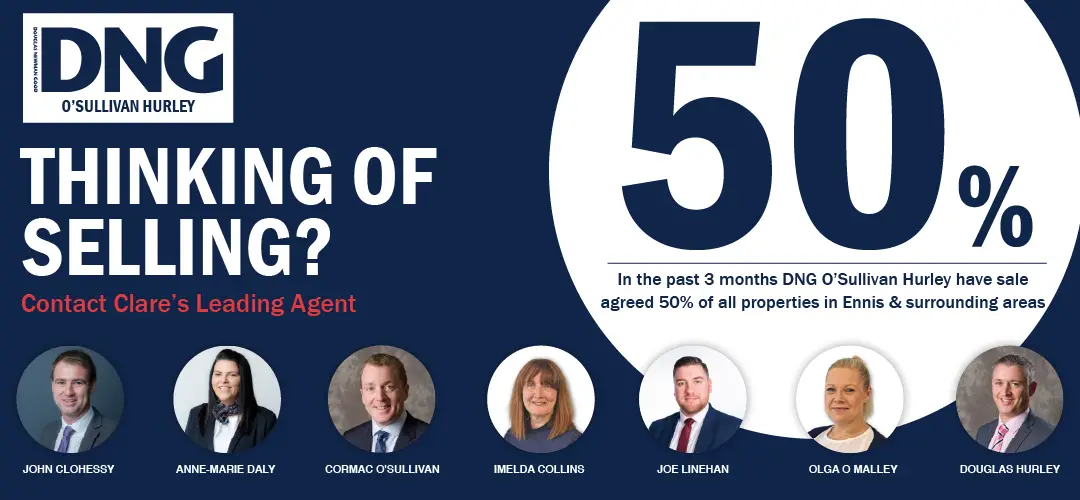 ONLINE singing classes were a major hit with people in Clare during the Covid year. It's just one of the many courses at Limerick and Clare Education and Training Board's College of FET that focusses on personal development.
Further Education and Training (FET) is intrinsically linked to furthering career prospects or moving into higher education, however Triona Lynch, FET Manager for Limerick and Clare Education and Training Board, tells The Clare Echo that it's so much more than that. Whether it's gardening, mindfulness & meditation, bread making or knitting, the ETB offers multiple courses which assist people in health & wellbeing and their own personal development.
Further Education and Training in Clare is in rude health and the ETB boasts a number of campuses in the county, including in Ennis, Kilrush, Scariff, Miltown Malbay, and two campuses in Shannon, offering a wide variety of courses to meet the needs of the community from a personal development perspective through to an employment perspective.
"We would have a large offering across non-accredited provision up to QQI Level 6 on the National Framework of Qualifications, along with traineeships and apprenticeships," Triona tells The Clare Echo. "We offer a wide number of courses in relation to health and wellbeing such as horticulture, cookery courses, and personal development courses."
"Employment focus is very much part of what we do but we're not just employment focussed. When you look at personal development it's about where the person is at or where they want to be. Some people join courses for their own personal development, so I might decide to join an arts & crafts course because I have an interest in arts & craft and I want to maybe explore different media of arts & crafts. Alternatively, I might want to go to college to study Art, Craft & Design, or maybe I'm thinking of setting up a little business that I know graphic design is part of and I want to develop that skill."
Health and wellbeing courses have been offered by Limerick and Clare Education and Training Board for years and the organisation has delivered courses in conjunction with a number of 'community partners'. "We work with community groups across Limerick and Clare where any community group can register to become a partner with us, and look for tuition hours in whatever area they want," explains Triona. "For example, you could be an active age group and want to do some training on cookery or healthy meals for one. Once they register as a partner and meet the organisational requirements, they can then apply to us for tuition hours and we can deliver the course for them."
Triona reveals that singing online "was really popular during Covid". "Creative writing is another one which is really popular. Tasty cooking, cooking on a budget, family cooking, yoga. People just want to meet each other and learn something new and have choices around how they manage that learning. So we really do have that focus; the wider benefits of learning would be really important whether people join courses to move into employment or higher education or whether they join for personal reasons which they explore through the wider benefits of learning."
Limerick and Clare Education and Training Board reach all demographics from ages 16 and up, with courses varying from one day (Safe Pass), up to three years for apprenticeships. "Most of our courses are free and fully funded, sometimes there is a training allowance associated with them, if people are on social welfare payments they can move over to a training allowance and we would link in with the Department of Social Protection to support people to transition into courses that would be employment focused."
Courses are on offer all year round and there is an advice and guidance service for people considering their education and training options. If you would like support with choosing a course Freephone 1800 70 70 77 or drop in to your local campus. To begin your Further Education and Training journey, visit https://collegeoffet.ie/.