*Brendan Foley. Photograph: Gerard O'Neill
Halloween and Smith O'Briens competing in intermediate hurling finals are turning out to be quite the happy coincidence.
In 2004, the Killaloe club won the Clare IHC title for the first time, on Sunday they captured the Paddy Browne Cup for the second time in their history, both winning occasions occurring on Halloween night.
Players were reminded of this coincidence by selector Brendan Foley who in 2004 stood between the posts as goalkeeper on the side which defeated Clooney/Quin. Fellow selector Kevin McCarthy also lined out seventeen years ago while John Cusack and Patrick Aherne are the only men in Killaloe to hold two intermediate hurling medals.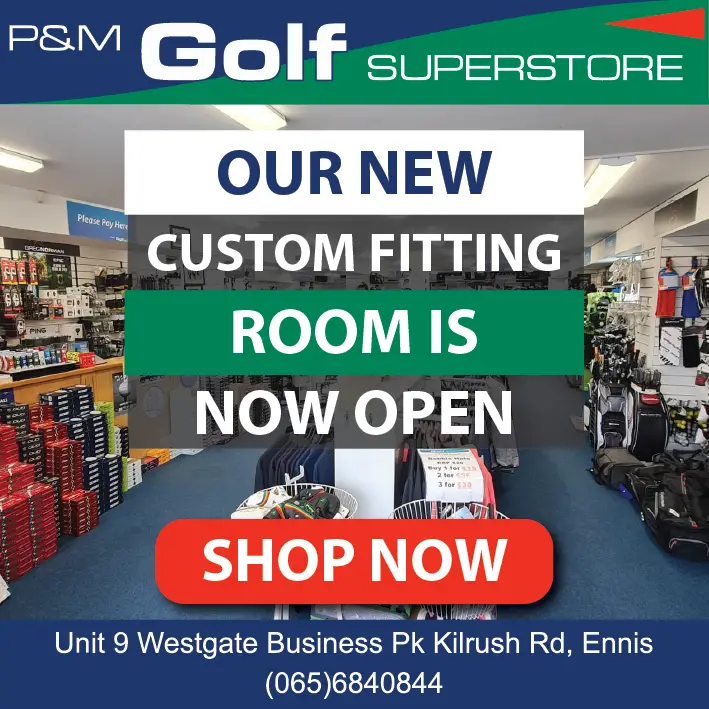 "I said 'lads seventeen years ago on Halloween night we won our first intermediate, can history repeat itself'," Foley told The Clare Echo of his message to the Smith O'Briens men in the lead up to Sunday's win over St Josephs Doora/Barefield.
Back in 2004, Bodyke's Liam Doyle possibly taking inspiration from a leaf in the Ger Loughnane book of motivation, told the Killaloe men that their final opponents Clooney/Quin had booked the Tulla Pipe Band for the homecoming.
No similar masterstrokes were pulled by Foley or manager Tony Glesson, he confirmed. "We had no Pipe Band here today! The players knew themselves, they are an exceptional bunch of lads, they've worked hard and put in the work, you can't ask for anymore and that's the way it is, we're going to enjoy the celebrations, that's what it is about".
Cusack Park hosted the decider with a strong wind influencing matters, it prompted Smith O'Briens to put a plan in place, one that was quickly scuppered. "We had a plan but it went out the window at the start because we were hoping to play with the wind so we had to dig deep and that match was won in the first half, we made sure to keep within four points and we were very happy with that. We wanted to make it a battle because our last three matches have been battles, in fairness to every single one of those lads they died with their socks on and they deserved this victory".
Joint captain, David Gough emphasised in his speech that Smith O'Briens were "not finished yet" with a Munster club campaign on the horizon. That and a return to senior will be warmly welcomed in Killaloe, Brendan acknowledged. "We're a young bunch, we've a good few lads that can come in there off the minor team that were beaten in the semi-final, we're going to bring them into the squad next year".