*St Joseph's Miltown manager, Martin Flynn. Photograph: Gerard O'Neill
ATTITUDE AND PERFORMANCE was off the level required according to St Joseph's Miltown manager, Martin Flynn.
Miltown were beaten by a hungrier and sharper Corofin on Saturday evening putting their backs to the wall in a competitive group which already houses county champions Éire Óg and last year's beaten semi-finalists, St Breckan's.
Acknowledging that each game in the group was vital, Flynn agreed that they are under pressure to get results in their remaining encounters but flagged that the importance of a win was well versed within their camp. "Today was must-win too, we have two must-win games left now, we'll see how we get on".
A Munster SFC winner in 1992, Martin told The Clare Echo, "We're very disappointed, we knew coming in we were going to get a great battle with Corofin and we got that, ultimately they proved a wee bit better".
Within ten minutes, they were 0-05 0-01 down. "We found it very hard to get going in the first half, we were under fierce pressure with our kickouts and out the field in the first half," Flynn felt. He continued, "Slowly we got into it in the second half and when we got ahead we thought we might do it but Corofin have had a great year and it proved today that their spirit was high, their football was good and it's hard to argue with the result".
Having played second fiddle for the bulk of the tie, the tide appeared to swing in their favour when sweeper Brian Curtin goaled on forty seven minutes to draw the game while the excellent Cormac Murray kicked them into the lead for the first time with the clock reading fifty six minutes.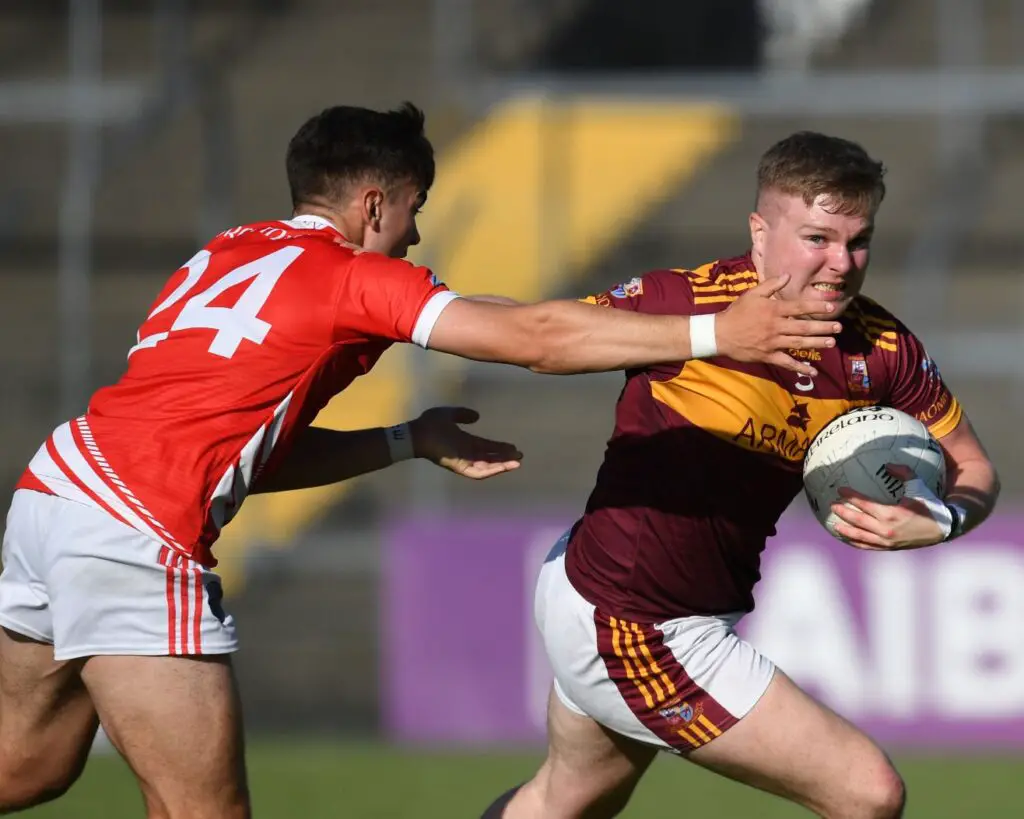 At this juncture, the experience of the back to back champions of 2018 and 2019 was tipped to come to the surface but instead Corofin rallied with three of the final four scores to claim the victory.
In the eyes of Flynn, this opportunity was the one Miltown failed to grasp. "One expected when we got the goal or when Cormac Murray put us ahead late in the game that we would have the experience to pull through but we had a lot of players who didn't play to what we would expect of them or what they would expect of themselves, it put us under pressure and it didn't help in our efforts to come out on top".
Undoubtedly the absence of Gordon Kelly who is to miss the entire championship was greatly felt while doubts hung over the fitness of Eoin Cleary, Seanie Malone and Cormac Murray before the game. Sean Neylon kicked 0-01 on his championship debut, it is hoped among the Miltown base that the opening round will serve as the catalyst to awaken their cause ahead of respective games with Éire Óg and St Breckan's.
Producing a performance with the right attitude is key for them to get their campaign back on track, Martin maintained. "The performance today won't get us anywhere, we have massive improvement to do for our next two matches, we've the players to do it so if the players can get their heads up and get the attitude right we'll definitely be in with a shout for the last two matches. We knew from the moment the draw was made that there would be three massive matches, that is still the case".