*Joe Floyd
It's never been about voting for the party when it comes to politics for Joe Floyd, rather he opted to go for the candidate he felt had the most integrity, he's calling on the voters of the Killaloe Municipal District to do likewise.
In 1974, Joe became a member of SIPTU and was part of the trade union for over thirty years. This is what he pinpoints as his political experience as he fought the cause for co-workers. "The labour courts and the rights commission, that's all the experience I'd have of fighting for people, I'd fight till the bitter end, I'd never give in, I would rather lose a case than give in, I wouldn't settle nothing, I didn't settle nothing anything I went with I won it".
His reasons for going forward come back to his slogan of "there has to be a better way". "I was thinking about it for three weeks, I was thinking about it a week beforehand and then I went for it on the day. I was delighted he stamped it and I had to run back and tell my missus what I had done, I told the man that stamped it not to hold his hopes that I could be back for my €100, if it upset her I wouldn't of ran but it didn't. My family are all behind me now".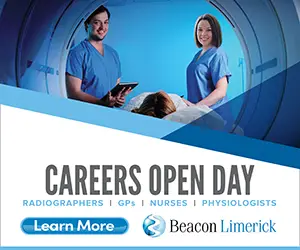 "I'm looking at too many people great friends of mine that are on the margins and they shouldn't be on the margins for the amount of work they have done, they are being skinned at every corner. Everyone is being policed, to think that people that are working and have two wages can hardly afford to do things for their children, worried every night and everyday, you would know to meet them, people that I grew up with and were happy, there was no other stress the whole time. I don't know what is happening and my slogan is there has to be a better way and I know there is a better way. One crowd can't keep taking everything and leaving everyone else behind".
As the latest addition to the race in the Killaloe Municipal District, the only Tulla candidate has been pleasantly surprised with the reaction since announcing his candidacy and revealed the phone calls offering support including one from a staunch Fine Gael man have put a pep in his step on the canvass.
More party supporters will need to do likewise if Floyd is to overcome one of the sitting councillors, to do this he has encouraged voters to back the candidate as opposed to the party. "My affiliation with political parties is if I like the person. I went for them if I thought they were going to work for Clare or do something and had the integrity to do as much as they could, the integrity they had was something unreal, Donal Carey, Sylvester Barrett and Brendan Daly they worked and they weren't paid as much as the crowd now, they definitely did as much as they could and Clare is a big county. I'd have come along from that era and as soon as it got nearer and nearer with the new crowd I probably didn't pick out anyone because I didn't feel that they were working for the people they should work for, James Breen was the last man I'd have been associated with".
A former road worker with Clare County Council, the father of four was involved in a dramatic standoff with the local authority prior to his departure. In May 2010, he locked himself inside a van in Feakle with a lighter and petrol in protest against the Council's hiring of outside contractors. Following his subsequent dismissal, he took a case to the Employment Appeals Tribunal where he was awarded €30,000.
He told The Clare Echo that his actions were prompted by 'improper use of money and resources'. However if elected, Joe confirmed he would be more than happy to work alongside the County Council and praised the impact of Chief Executive Pat Dowling. "If I do get elected and hopefully that might happen, we won't know till the boxes are opened but I'd hope to be doing what the rest of them aren't. You're a servant to the people, the County Manager is a servant to the people, the County Manager is a servant to the people, the people are not expected to genuflect in front of him and beg anything off him, all the data should be out there what people are entitled to and that's what I intend to bring to it, there will be transparency and working for the people. They should be working for the people and not have the people struggling to get information from them".
Now aged 64, Floyd admitted he views this as his first and last chance of entering local politics. "I'm depending on the people that know me well and the new people that have came to me. I'm depending on the growth of the population in Tulla to set me on my way with a good vote behind me and then I'm hoping the people of East Clare that know me so well from all the sports and horse hunting that they will throw a vote in the hat for me and if they don't the best of luck and good health to them and their families, I have nothing against anyone, if I don't make it I don't make it and if I don't I won't be going again in five years, age slips on and it is time to retire but I'd give it five years of my best if I got elected, my very best".