Two Clare women have been recognised nationally for outstanding volunteer work which has impacted the entire country.
Mary Fitzgerald received the Christine Buckley Volunteer of the Year at the Volunteer Ireland Awards over the weekend. In her teens, she was moved by the pictures on television of the street children in India and she travelled to volunteer with Mother Teresa's Missionaries of Charity in Calcutta. On her return, she was touched by the plight of Clare families fleeing from domestic abuse who were forced to stay overnight in the reception of the local Garda station. As there was nowhere in Clare for them to go, Mary took some of these women and children into her own home. Wanting to do something about the situation, she founded Clare Haven Services in 1993 which eventually led to the development of a 24 hour refuge for those escaping domestic abuse.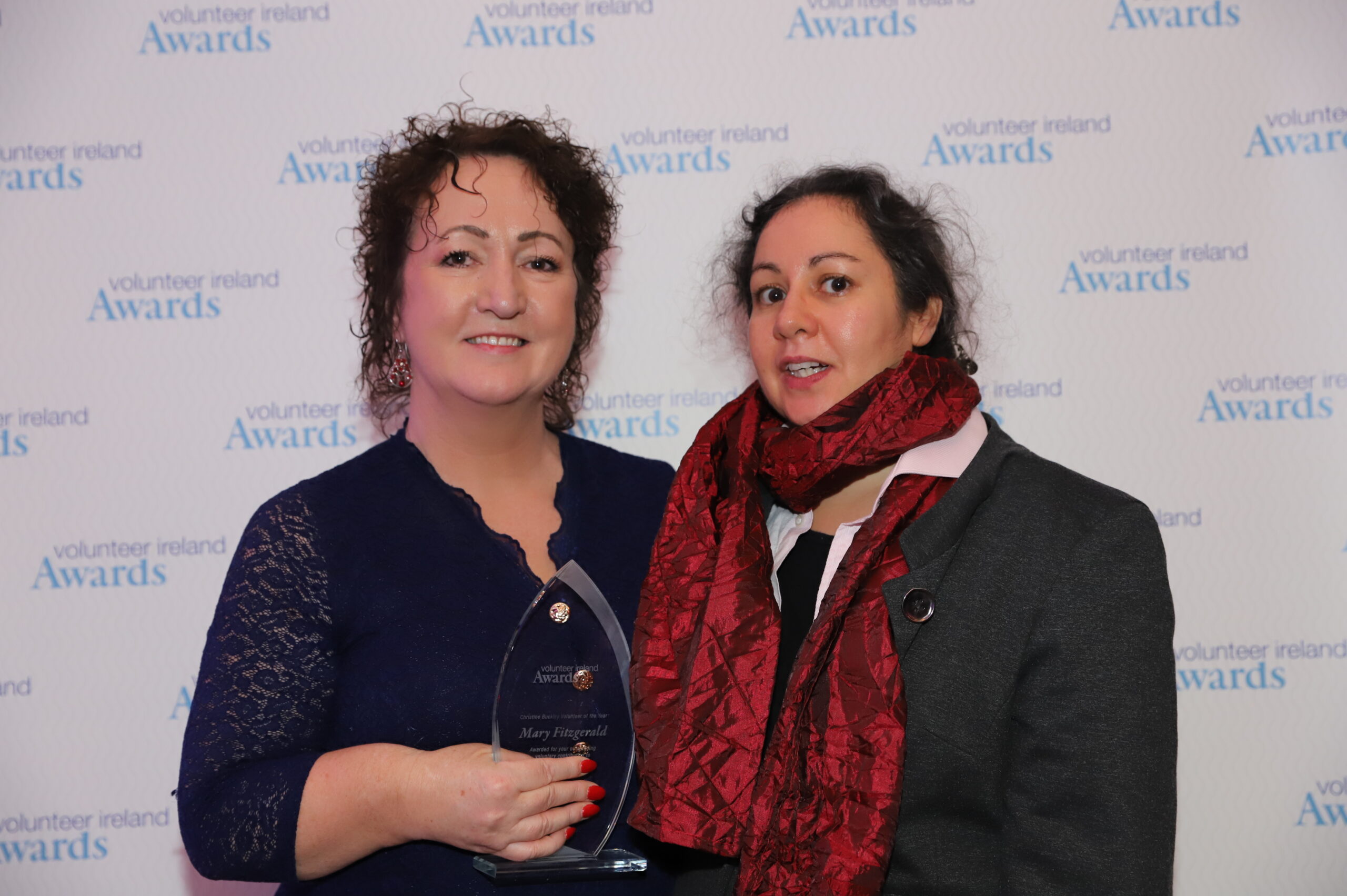 Fitzgerald is also passionate about helping young girls and boys identify abusive patterns early on in a relationship and in the 1990s she delivered school workshops on healthy relationships. This has now become part of the current SPHE programme in secondary schools.
Volunteer Ireland CEO, Nina Arwitz paid tribute to the Ennis resident. "Mary is a real inspiration and the embodiment of the volunteering spirit. She saw a need in her commnunity and took action to make a difference in people's lives".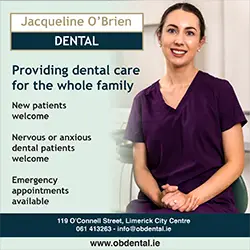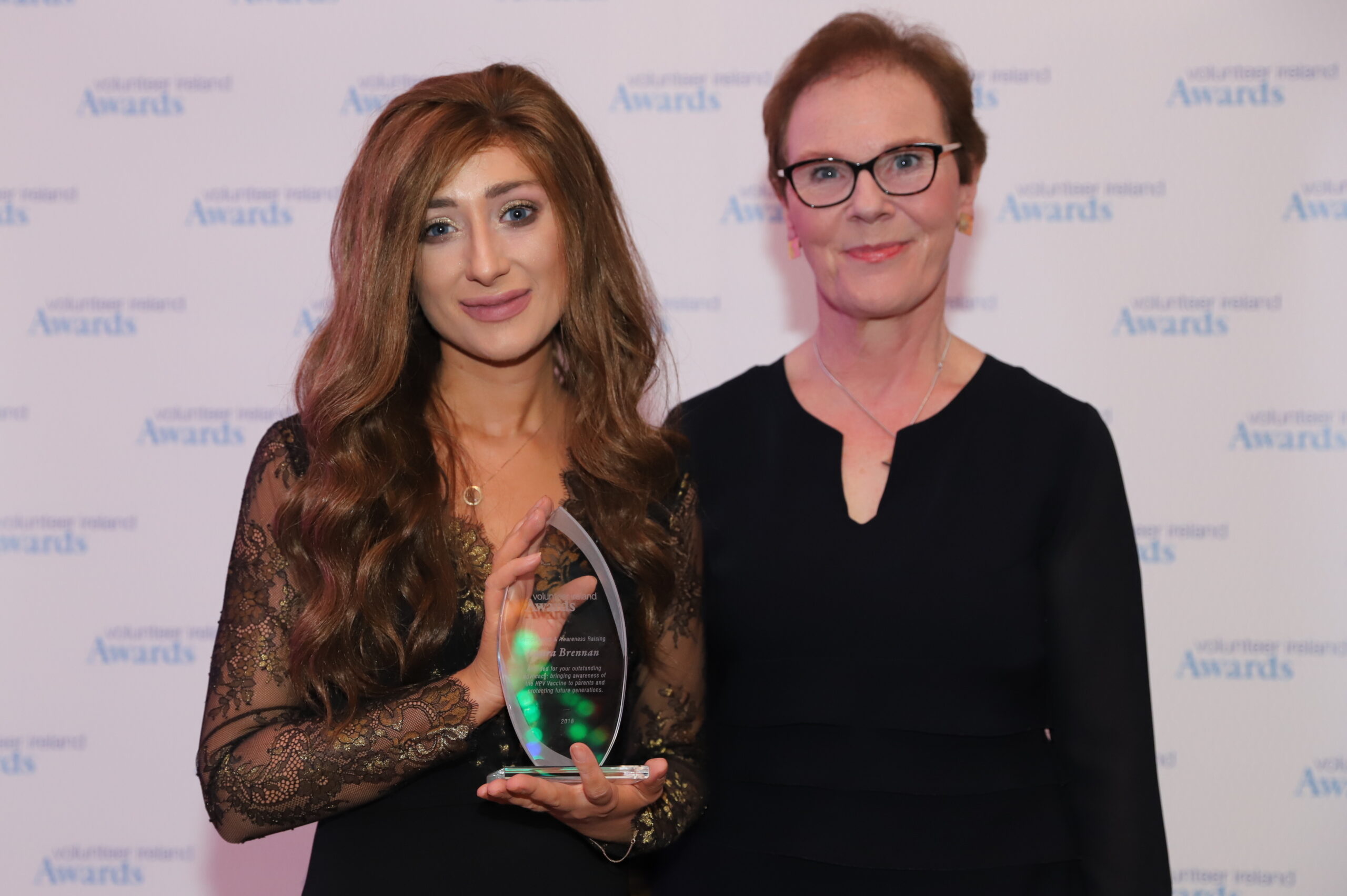 Laura Brennan's trailblazing work in advocating the HPV vaccine was also acknowledged as the Ennis woman picked up an award for Campaigning and Awareness Raising. The twenty five year old who has been diagnosed with terminal cancer dedicates a huge bulk of her time encouraging parents to protect their daughters from HPV and cervical cancer through various media engagements, public speaking opportunities and social media.
Cllr Mary Howard told The Clare Echo that the recognition for both women is truly deserved. "Since Laura's diagnosis she has worked tirelessly to advocate for this vaccine that can and does save lives. I believe that credit must go to Laura for the recent increase of approximately 15% uptake of the vaccine this year. Most people when they get a cancer diagnosis they retreat to their families and concentrate on getting better, not Laura. Even though Laura has a terminal diagnosis for Cervical Cancer she works and advocates tirelessly to create awareness about the HPV Vaccination programme. Laura also recently presented to the Irish Society of Gynaecological Oncology annual meeting where an award has been set up in her honour – The Laura Brennan Award for Patient Advocacy".
According to Clare Volunteer Centre Manager Sharon Meaney, "Mary and Laura are truly inspirational and the embodiement of the volunteering spirit. Mary saw a need in our commnunity and took action to make a difference in people's lives while Laura is a tireless advocate despite dealing with a serious illness. Hopefully their stories will inspire others to get involved in their communities."