*Garret McPhillips. Photograph: Martin Connolly
Garret McPhillips has stopped his Fine Gael party from taking legal action following the outcome of a recheck in a dramatic Shannon Municipal District election count on Sunday.
Upon the conclusion of the sixth count in the Shannon MD which were the transfers from Eugene Long (FG), Returning Officer Pat Dowling who is also the Chief Executive of Clare County Council deemed Pat McMahon (FF) 1232, Mike McKee (SF) 1217 and Gerry Flynn (IND) 1200 elected having not met the quota of 1406.
At this stage Garret McPhillips was on 1196, four votes shy of Flynn and he along with his Fine Gael campaign team requested a recount which was granted at 17:15 on Sunday.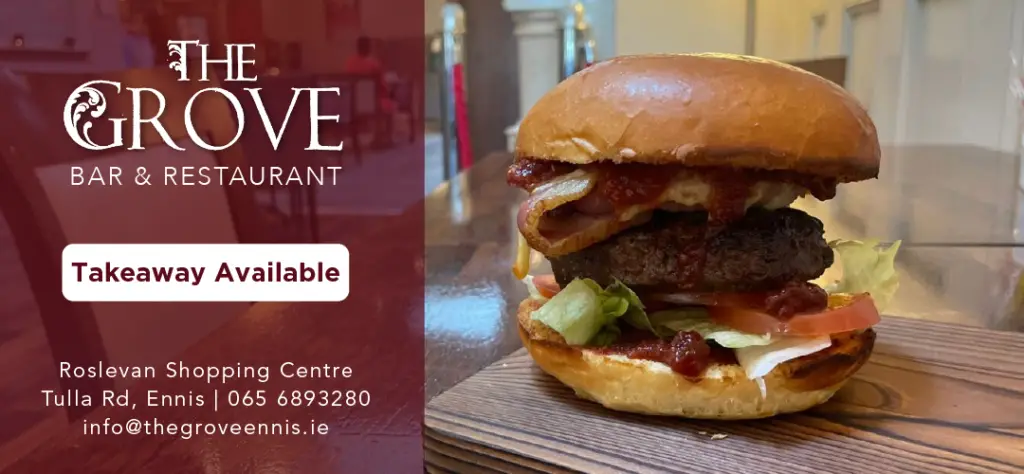 Seventy one minutes later, Dowling called both McPhillips and Flynn into the middle of the count centre, Fine Gael TD Joe Carey and former Director of Elections Edmund Jennings were denied access to the discussions by the Returning Officer. Here, Dowling outlined that following the recheck there was "an equality of votes", in such an instance where candidates are level after a review they refer to the first count to determine the result which saw Flynn ahead of McPhillips.
McPhillips then shook hands with Flynn and accepted the result, however when his colleagues became aware that a recheck as opposed to the requested recount was done, his decision subsequently changed.
"On reflection I should have consulted with the older heads in the party before shaking hands but that's inexperience," the first time candidate would later tell The Clare Echo.
Senior members of the party told the Returning Officer they would be contacting their solicitor but Mr Dowling warned them to withdraw the comments. Further negotiations followed between Mr Dowling and executive members of the Council, he himself made phone calls to receive legal advice and then upon consulting with Gerry Flynn announced there would be a full recount.
The Clare Echo understands that this is the first time an "equality of votes" occurred in an election in Clare. In 1999, just one vote separated Bernard Hanrahan (FF) from Brian Meaney (GP) following a recount in the Ennis electoral area which was the closest to matching Sunday's events. Dowling also confirmed to The Clare Echo that he had never previously come upon an equality of votes when acting as the returning officer.
Before the recount recommenced, Fine Gael contacted the majority of their tally men and women that had been on duty earlier in the day to tally the recount. Legal advisors to the party also travelled to Treacys West County Hotel with regular contact being made to party headquarters.
Following a further discussion with McPhillips and Flynn, the Returning Officer at 20:38 confirmed the elected candidates in the Shannon MD were; Cathal Crowe (FF), John Crowe (FG), Michael Begley (IND), PJ Ryan (IND), Pat McMahon (FF), Mike McKee (SF) and Gerry Flynn (IND). Upon confirmation of the result, Flynn refused McPhillips' offer to shake hands and also declined a similar approach from Fine Gael TD Joe Carey.
No numbers of the recount were announced but Dowling confirmed to The Clare Echo the differences for both cancelled each other out.
Advisers to McPhillips encouraged him to take the case further with the High Court being mentioned around the count centre. However the Shannon Town candidate declined to pursue the matter and accepted the outcome.
Speaking in the moments after accepting the result, Garret outlined his account from the discussions, "We both cancelled out each other, there was a discrepancy with one of mine and one of his, it was just a case of cancelling out. It goes back to legal, I didn't want to go down the legal road. Where it says I'm entitled to a full recount it means a full recount of the whole Shannon District where at the moment the recount that was done I don't know I need more clarity, it is what it is I congratulate Gerry 100 hundred percent and Mike especially with his health at the moment and all the other candidates".
"We could go down that road if he wanted and it's something we can sort out on Monday or Tuesday but at the moment the race is over, I have advice from the party and the team, we were discussing our options and I've made the final call as it is my say that it is what it is, Gerry is elected and I wish him all the best".
During the recount there was a noticeable shift in the atmosphere at the count centre with tensions running high. Of what became strained relations between him and Flynn, Garret said, "I do and don't see where he is coming from, there was no dirty politics or mind games, trickery with what me and Gerry or the other candidates went through. I think I'm a nice guy, I went up to shake his hand, I shook his hand earlier on and when I went to congratulate him in the end he wouldn't shake my hand".
Although disappointed with the final outcome, the father of four was more than content with his showing. "To come out with over 900 first preferences was massive and unbelievable. I've been getting text messages from people saying I should be very proud of that and I am very proud of, for over 900 people to come out and vote for me is a massive thing especially in the town of Shannon where only 3,500 people tend to vote so I'm thankful to the 26 percent of people there that did come out and vote for me and gave their twos and threes. I was trying to promote an extra voice for Shannon, unfortunately it didn't work out that way. What we want to do is improve Shannon for the likes of Newmarket-on-Fergus, Sixmilebridge, Cratloe, Bunratty, all these villages to use Shannon and that's what we wanted to do".
On whether such an improvement will occur seeing as all the same elected representatives were returned in the Shannon MD along with Michael Begley who was running in the area following the boundary redraw which moved his Clonlara into the district. "Change in Ireland seems to be the one thing that sometimes is slow to happen. They'll say to me in four years time 'oh you'll be running again because the lads are old and won't give up their seats', that's fine I see PJ Kelly is staying (the oldest candidate in Clare) he gets elected which is brilliant, PJ like all the councillors helps a lot of people and I just want to do the exact same job for my area to improve things".