Members of the Clare population who voted to retain the eighth amendment are unrepresented by politicians in the county according to Aontú Leader, Peadar Tóibín.
Aontú held their first meeting in the county on Wednesday last where they recruited 25 to 30 members. Speaking to The Clare Echo, Tóibín said he was "delighted" with the attendance of 38. "It means we now have a chunk of members, at least well over half those people signed up and those people will now be developed into two different cumann and we would have a lot of people who contacted us prior to the meeting who weren't able to make the meeting who will plug into those cumann".
"People said outside of farming and tourism there is very little else in the county, these are the issues that we're focusing on. Our four pillars are to make sure we change that group think culture within Irish society, crowbar economic justice back into the centre of Irish debate, use the opportunity for Irish unity that is there and protect the right to life of everybody in society".
Peadar stated the turnout would not dampen his hopes of Aontú winning a seat on Clare County Council. "We had no organisation here at all, we had nobody on the ground in advance of coming. This is my 28th meeting and at the very start we went to counties where we had organisations first, we're going into counties currently where we have no organisation but there is no doubt in my mind that 35 percent of the population are completely unrepresented by their elected representatives in Clare currently. There is no doubt in my mind that the established parties would feel they have a strong hold over the electorate but I warn them not to take the electorate for granted, I would ask them what have they done with regard to major needs of regional development, jobs, infrastructure and making sure health infrastructure is here in Clare. When you measure it, Clare has not done well with the Fine Gael and Fianna Fáil dominance it has experienced".
During his visit to Ennis, the Meath West TD confirmed 1,500 members had signed up "with hundreds signing up on a weekly basis", while 5,000 had travelled to meetings across the country. He aims to set up three cumann in each county with one expected to be established in Ennis in the next week. Only one candidate has been unveiled for the local elections thus far, on the amount and location of prospective Clare candidates, he commented, "Our candidates across Clare will be determined on our political strength as we go but also determined by the type of decent, feasible candidates that we can field and it will be determined by our political intelligence and where our opportunities lie, it will also be determined on where we believe we can deliver most for the people of Clare. The people of Clare have been treated very shoddily by the establishment for so long, for Fine Gael especially outside of the M50 there is very little interest from the Government, people living in Clare deserve proper representation.
"No decision has been made as to where the candidate will run. Hopefully between the 20 to 30 people who signed up it will probably add to another 10 or 15 people who will give us enough to have a cumann in the area. As the months grow we will see that increase and our objective by the time the local election happens will be to have 100 members here in Clare and that will be a good machine to canvass and campaign. This is day one from Aontú's campaign in Clare," the former Sinn Féin member added.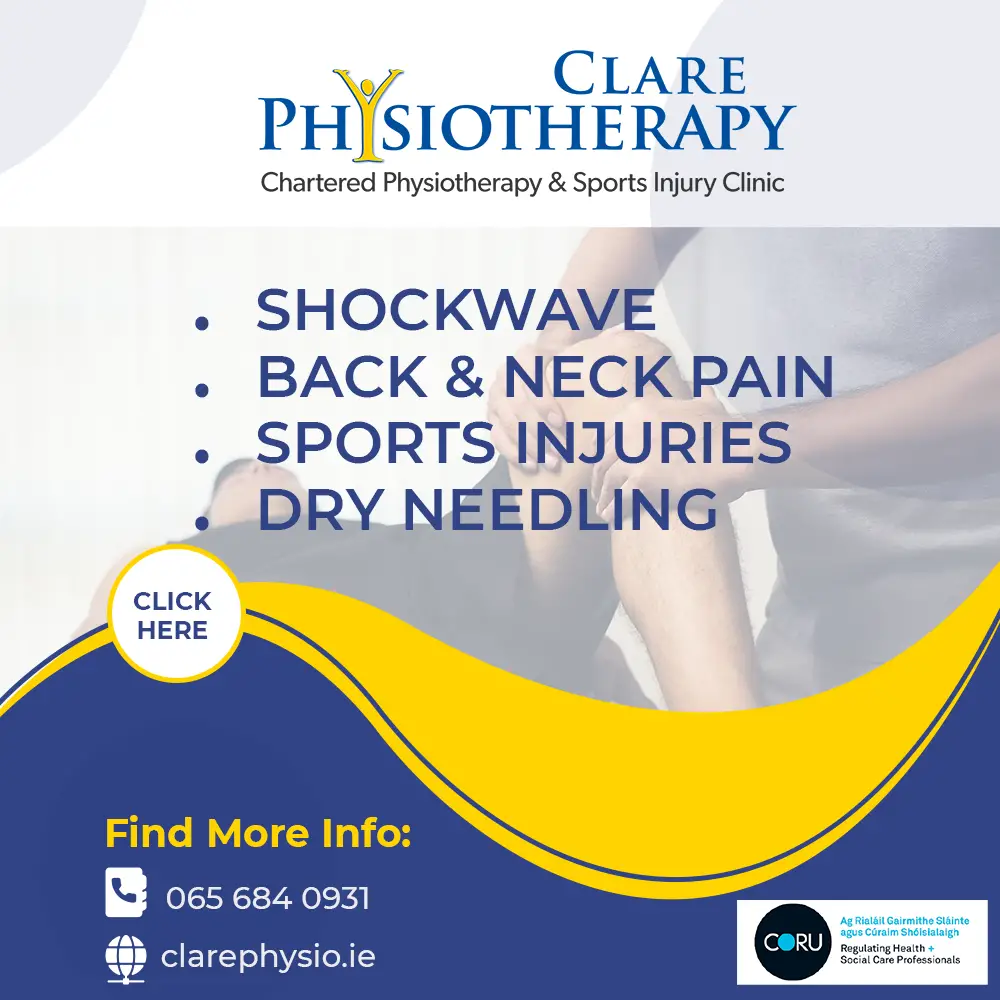 As Chairman of the Save Navan Hospital campaign, Peadar has fought to keep their hospital open and Aontú candidates would be keen to reopen the A&E at Ennis General Hospital. "Ennis was on a list of about 9 HIQA hospitals, we call it the HIQA hitlist, there were 9 hospitals that HIQA decided to close, Navan was on that list as well and is the only remaining A&E open of that list at the time, There is no doubt in my mind but the closure of hospitals have led to the overcrowding in other hospitals which leads to death on an annual basis, it's reckoned that about 300 people die each year because of overcrowding. Ennis Hospital would be a fine hospital to take many of the patients that are being forced to go to Limerick and those people would be better treated in Ennis than on a trolley in Limerick".