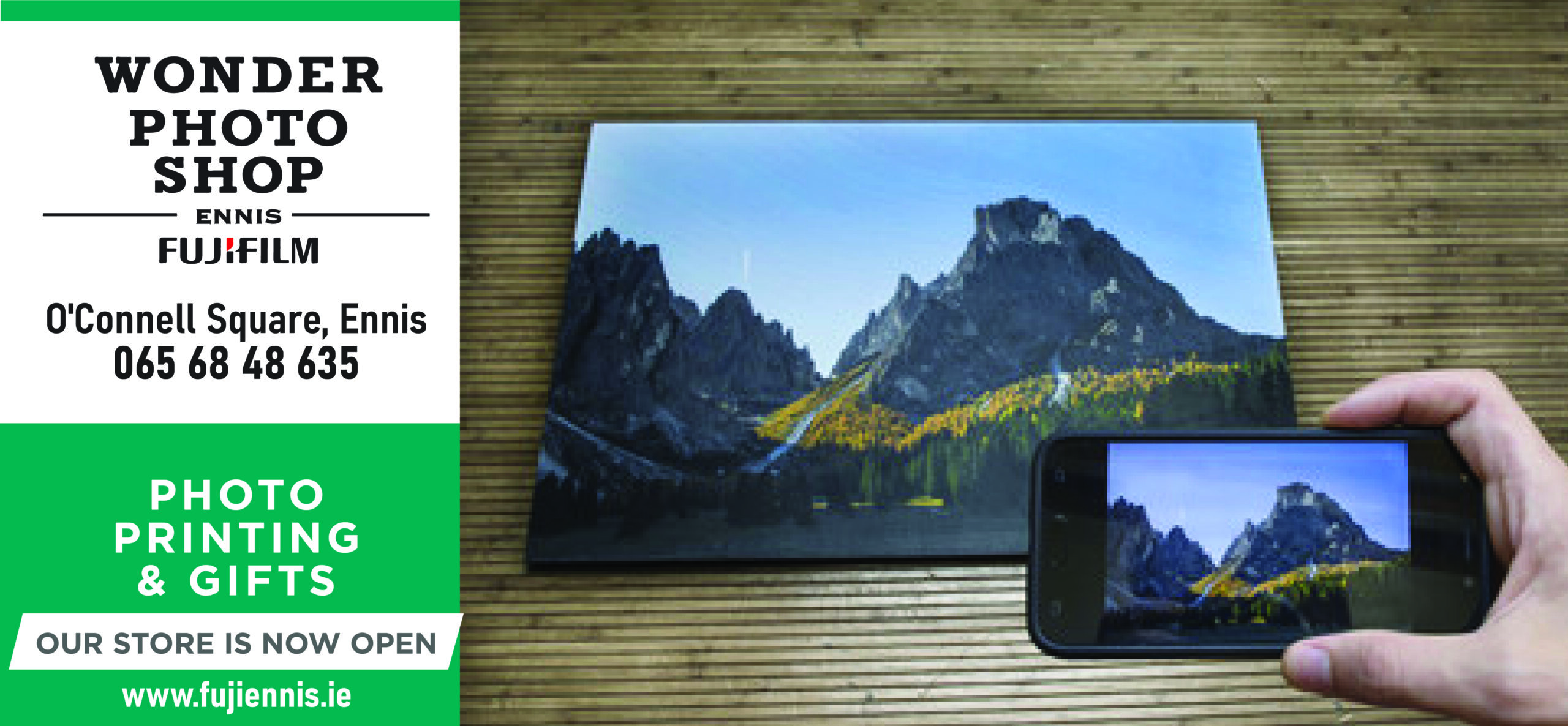 WITH the summer approaching, festival season is officially in full swing. With that in mind, The Clare Echo brings you events from around the county that are sure to bring plenty of entertainment in the coming weeks, starting off this May Bank Holiday weekend.

Festival of Finn, Corofin
FESTIVAL Of Finn returns in 2019 with a five-day family fun festival incorporating the World Stone Throwing Championship, Ireland's Best Beard and Moustache Competition, Festival Fancy Dress Parade, Lark at the Lake, Corofin Village Market, Festival Dance, trad concert and seisiúns, dancing and song, history and legends, poetry, competitions and games, walking events and lots more.
May Bank Holiday marks the seventh year of Corofin's wildly successful Festival of Finn. From the opening on Thursday til the sun sets on Monday evening, the festival will offer a large programme of events from which to choose, something for all the family. Coupled with Corofin's unique setting of lakes, historical venues, mystical stone landscape, and great expanse of sky, you have every reason to join the Festival of Finn for an unrivalled weekend of fun.
A core component of the Festival of Finn, the facially gifted will show off their efforts at O'Riain's Bar on Saturday, May 4 at 9pm as part of the annual Beard and Moustache competition. Those wishing to enter should head to the bar for 7pm to register. The organisers expect this event to be one of the highlights of the Festival of Finn May Bank Holiday celebrations. With a great selection of prizes to be won, numerous categories to take part in – this is a competition not to be missed.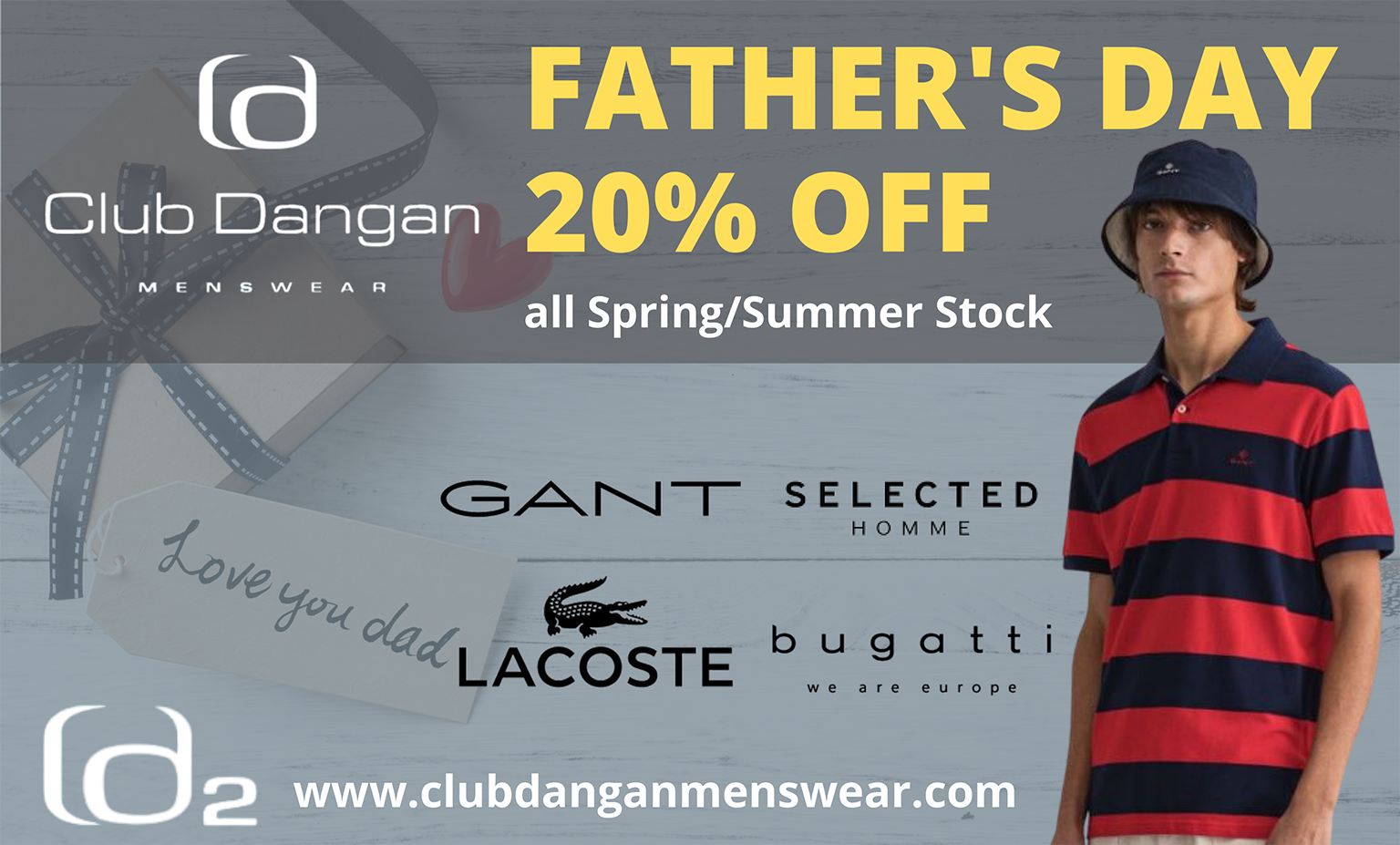 Categories for Ireland Best Beard and Moustache Competition will include: Ireland's Best Large Beard, Ireland's Best Small Beard, Ireland's Best Partial Beard, Ireland's Best Goatee and Ireland's Best Moustache. They also have a special category prize and trophy for Best Local Beard and Best Fake Beard.
Meanwhile for some family fun, Lark at the Lake will wind up the festival in style. Expect open air music, bouncy castle, barbecue, stalls hawkers and fun and games. Singers and musicians are also welcome to come along to Inchiquinn Lake, where families are encouraged to bring a rug, sit, relax and enjoy. There will be the animal road show, obstacle course, target football, connect 4, horse shoe throwing, dog show and much much more, all for just €5. Lark at the Lake commences at 2pm at Lake Inchiquin on Monday May 6. Note that location is weather dependent and will move to Corofin Community Hall if wet.
The full programme of events can be found at http://festivaloffinn.com/.
The Newmarket on Fergus Agricultural Show
The Newmarket on Fergus Agricultural Show is one of the longest running shows in Ireland and this year is being held on Sunday the 5th May. The original show began in the late 1940's and lasted around 15-20 years. The show as we know it today, was developed in the 1970's to include cattle showing, horse showing, miniature horses and a dog show.
Our new location last year on the Dromoland Road, proved to be a big success, with the layout providing a more positive experience for everyone at the show.
We have numerous show horse, working hunter and show jumping classes that will be held throughout the day. And n 2019, we have two qualifiers within the Show Horse section, the Yearling Colt/Gelding Qualifier and the Two-Year-Old Filly Qualifier.
Each year, our cattle section is turning out high quality animals in both the Commercial and Pedigree classes, with many animals going to on to have huge success in the Cappamore and Tullamore shows. With pedigree Limousin, Charolais and Belgian Blue classes on show, there is an array of excellent animals to be seen.
As with every year this promises to be a fantastic, fun filled day for families and all involved, with bouncy castles, farmers markets, trade stands, vintage display and our hugely popular dog show.
So, please join us this Sunday 5th May, for what will be an immensely enjoyable day out for all involved. More information can be found on our Facebook page, Newmarket on Fergus Agricultural Show.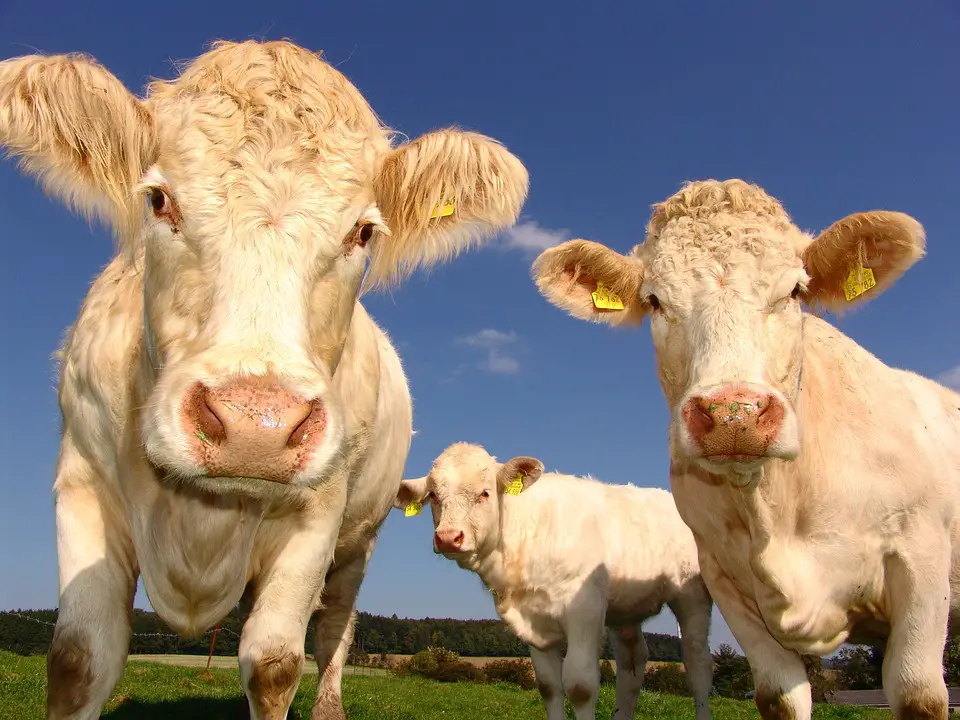 Féíle Chnoc na Gaoithe, Tulla
Féíle Chnoc na Gaoithe, Tulla Traditional Music festival will take place from 17th to 19th May, 2019.
It is a weekend festival of music, song and dance, with two concerts featuring Danny O'Mahony and Tony Linnane with Edel Vaughan on Friday 17th May and Manus McGuire with Emily Flack, musician, singer and dancer on Saturday night 18th. Local group Caise will open the Saturday night concert. Set dancers will be foot tapping on Sunday, 19th May at the céílí in the Marquee, starting at 3pm with the Cnoc na Gaoithe Céílí Band , they will be followed by the legendary TULLA CÉILÍ BAND from 4pm to 6pm.
Workshops will take place on Saturday morning in a variety of instruments including Fiddle with Tony Linnane and Manus McGuire, Accordion with Fergus Bogue, Concertina with Liam O'Brien, Banjo with Keith O'Loughlin and Tin Whistle with Gearóid McNamara. Registration is at Cnoc na Gaoithe at 9.30am.
Sunday evening will feature two fantastic C.D. launches at 6pm in Teddy Griffins Bar. Clare FM's Paula Carroll will perform the East Clare launch of Kilmaley sisters Aoibheann and Pamela Queally's new C.D. Beyond the Bellows and the Bow, this will be followed by the launch of Cavan man, Fergus Bogue's debut C.D. Díreach ón gCroí by Neansaí Ní Choisdealbha of Raidio na Gaeltachta.
Concert tickets will be available at Cnoc na Gaoithe, Tulla Pharmacy and from Custy's Traditional Music shop and online from www.custysmusic.com. Pre- booking is strongly advised as seating is limited. Tickets and workshop places can be booked by phone on 087 8350996 and 087 1715760.
There will be sessions in The Powerhouse, Teddy Griffins Bar and Flan's Bar all weekend. Full details on our website www.cnocnagaoithe.com and https://www.facebook.com/CnocnaGaoithe
Whitegate May Bank Holiday Festival 2019
Thursday the 2nd of May sees the annual Whitegate May Bank Holiday Weekend take place in North East Clare. The festival is run by the Whitegate Community Council, a local body responsible for co-ordinating the activities over the weekend. The festival cherishes its affinity to local customs and traditions, with its roots tracing back to over forty years ago.
Acting Chairman, Jack Treacy spoke with The Clare Echo about the importance of the festival to the local community of Whitegate. Of the council's duties jack told us, "We look after things relating to the Clare County Council and anything that concerns Whitegate. We are the body that represents the village and the parish."
Jack spoke about the opening ceremony on Thursday 8pm at the G.A.A Clubhouse. The launch of the Booklet 'Townlands of Clonrush (Whitegate)' was a project founded with the hearts of the community in mind. The collaboration commemorates "the townland names, where did they originate and how have they evolved over time." Jack noted the historical relevance of the booklet to the people of Whitegate and labelled it as a "social history of the parish". The community council commissioned two ladies to compile the collection, Mary O' Leary and Bernadette Watson. The booklet is on sale locally.
With regards to matters of sport and the layout of the festival, Jack admonished that the hurling and camogie attracts the largest crowd. On Saturday May 4th at 10 am the Ultan Hayes U-10 tournament takes place. Followed by Camogie, where Whitegate take on Clooney-Quin at 4.30pm. On Monday 6th, the Dinny Ryan 5/10k run and road race takes place in commemoration of a local athlete from the 1940's. The remainder of the festival focuses on family fun with a sing a long, tractor race and family cycle event organised for Friday, Sunday and Tuesday respectively.
On a final note, Jack spoke about the purpose of the festival emphasising its aim to 'build community spirit.' "It's a small village with a post office, two shops and one local pub." The strength of community is seen through the various community groups that put their best foot forward. The parent's association being the largest contributor to the festival itself.
Further details can be found online on the 'Whitegate May Bank Holiday Festival' Facebook Page.
Bodyke Festival 2019
This Friday (today) sees the seventh running of the East Clare Bodyke Annual Festival. Sporting a profusely diverse programme catered towards individuals and families of all ages, the festival commences this bank holiday weekend on Friday May 3rd.
Originally established by Colm Wiley of Bodyke the running of the festival has since passed on to his son Liam Wiley. Speaking to The Clare Echo, Liam spoke about the hard work of the committee comprised of nine or ten individuals of which he is acting chairman.
Mr. Wiley acknowledged the importance of the festival to the village of Bodyke and its intention to, "keep the village in good shape and ensure a level of comfort for the older residents." The altruistic nature of the festival shone brightly through his words, with all proceeds of the festival being directed towards Tidy Towns and Milford Hospice. Liam spoke of the connection between the older gentry of Bodyke and Milford Hospice, of which several of the village's members are currently residing.
On the programme itself, Liam spoke enthusiastically of its anticipation within the community. "It's the first festival of the year which really sets the tone. We're expecting a couple of hundred people at least. Hopefully we'll have some good weather for the Bank Holiday Weekend."
The line-up for the weekend includes an official opening by Fr. David Carrol on Friday evening at 8pm, followed by an in-church concert led by Sean Keane succeeded by a session in Cobblers Rest. Saturday includes a 5/10k walk as well as a Golf Classic rounding up with some late-night entertainment. The highlight of Sunday promises to be a major trad session featuring a host of talented young individuals. The Festival finishes off strongly with a Sports Day followed by a large set dancing competition.
More information can be found online on the 'Bodyke Annual Festival May Bank Holiday Weekend' Facebook page.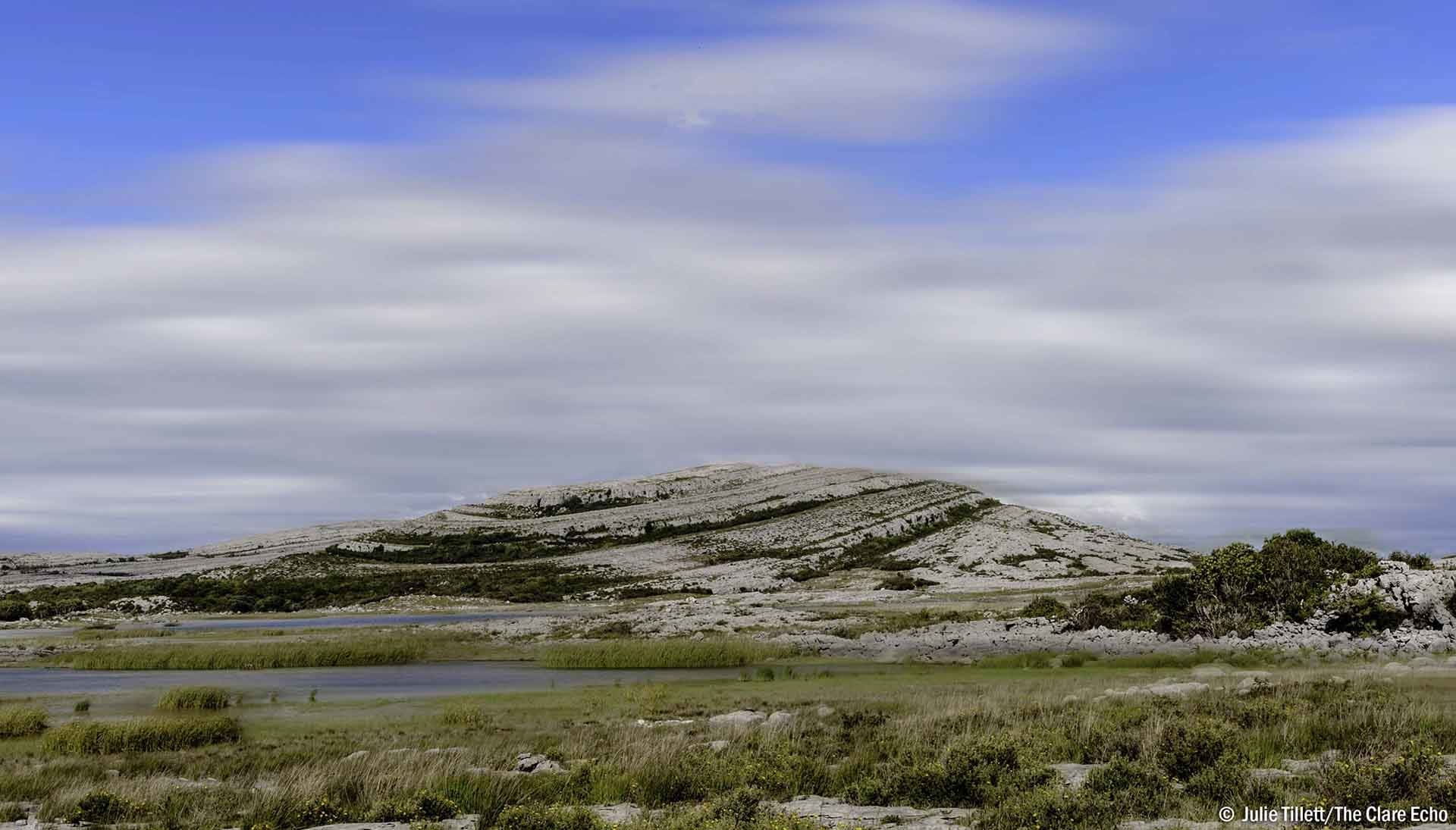 Burren Slow Food
This month Lisdoonvarna plays host to the 13th annual Burren Slow Food Festival, bringing together food and drinks producers, cooks, creators, eaters and writers for a weekend of talks, demonstrations and pop-up dinners from chefs including Michelin stars Danni Barry and Takashi Miyazaki, Brian Donnelly from Belfast's Bia Rebel and Euro-Toques Commissioner General, Gareth Mullins.
Inspired by the Taste the Atlantic seafood journey, which stretches south from Erris, Co. Mayo to Connemara and on to Galway Bay, the festival showcases one of its most versatile and edible treasures, seaweed. Visitors have a chance to watch some of the island's best culinary talents at work incorporating Irish seaweed and sea vegetables in their dishes, and – most importantly – get to taste the results.
Tickets are now on sale for the festival's series of highly anticipated pop-up dinner events which take place every evening across the weekend. On Friday evening the festival begins with a scenic trip to the smallest of the Aran Islands, Inis Oírr, for a seafood buffet in Tigh Ned's pub prepared by the Ó Conghaile family, the island's local lobster and crab fishermen.
Then on Saturday evening at 7pm chef Danni Barry cooks in The Storehouse in Lisdoonvarna, showcasing a selection of local Burren produce from land and sea in her three course menu. Her final showcase before heading a brand new space at Balloo House in Co. Down, tickets are priced at just €50 per person.
The final dinner of the weekend on Sunday afternoon is with Euro-Toques Commissioner General Gareth Mullins & friends, cooking a Late Lunch in The Storehouse with tickets priced at €35 per adult and €20 per child. Tickets are available for all events by visiting the festival website and Eventbrite.ie
Burren Slow Food Festival 2019 features Takashi Miyazaki from Michelin-starred Ichigo Ichie in Cork, Oonagh Dwyer from Wild Kitchen and chef Brian Donnelly from Belfast's Bia Rebel, who is in west Clare all weekend creating and serving a brand new Burren ramen, directly inspired and using the best local ingredients.
Some of Ireland's finest food and drinks producers are in attendance over the weekend, hosting tastings and demonstrations of seaweed-based or inspired produce such as Bláth na Mara Seaweed Pesto, An Dúlamán Irish Maritime Gin and Wild Irish Sea Veg from the local Talty Family in Co. Clare.
With fascinating talks exploring all aspects of seaweed, including using it in creative culinary ways, other speakers include Jack Crotty from Neighbourhood Foods, Darren O'Connor from Magic Mayan Chocolate and Evan Talty who hosts a seaweed foraging walk on the morning of Saturday 11th May.
"The Burren Slow Food Festival gives us a platform to promote the best of the Burren's produce, now recognised as some of the finest in Ireland and internationally," says Birgitta Hedin-Curtin, founder member of Slow Food Clare and Chairperson of the Burren Slow Food Festival. "This year our theme is Irish seaweed and we are encouraging guests to 'Taste the Atlantic' by showcasing some of the the best seaweed producers and welcoming some of the biggest and most innovative names in Irish cooking who are doing really interesting things with this versatile product."
The Burren Slow Food Festival 2019 will be officially opened by John and Sally McKenna on Saturday May 11th at midday in the Pavilion Theatre in Lisdoonvarna.
For more information on the Burren Slow Food Festival 2019 and a full schedule of the weekend visit www.slowfoodclare.com or Facebook (slowfoodclare).