WEST Clare hotelier, mountain climber and philanthropist John Burke has been named as Clare Person of the Year for 2018.
Check out Thursday's edition of The Clare Echo for the full interview, but here's an exclusive sneak preview for our social media followers:
YOU would want to have been living under a rock not to have heard of John Burke, especially with the year he has had.
West Clare peeps will know him first as a Spanish Point hotelier with a reputation for hosting incredible wedding parties.
He then came to public attention when he married his sweetheart, actress Aoibhin Garrihy in September last year.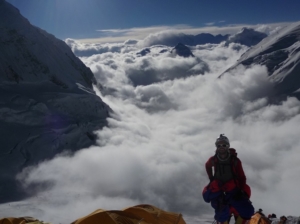 But John has shot to fame in his own right this year by becoming the first Clare man to climb Mount Everest, raising funds and awareness for his charity; Elevate.
John was deservedly granted the Clare Person of the Year Award by the Clare Association last week and confirmed he is thrilled with the nod.
"I'm delighted with it. There's incredible excitement here at home it's an incredible honour for me. It was a big surprise of course when I heard it. It's an unbelievable honour I'm just over the moon about it," he said.
More importantly however, John said that the award will help Elevate's profile to go from strength to strength.
Elevate is a not for profit organisation seeking to bring wellness programmes to young people in Co Clare