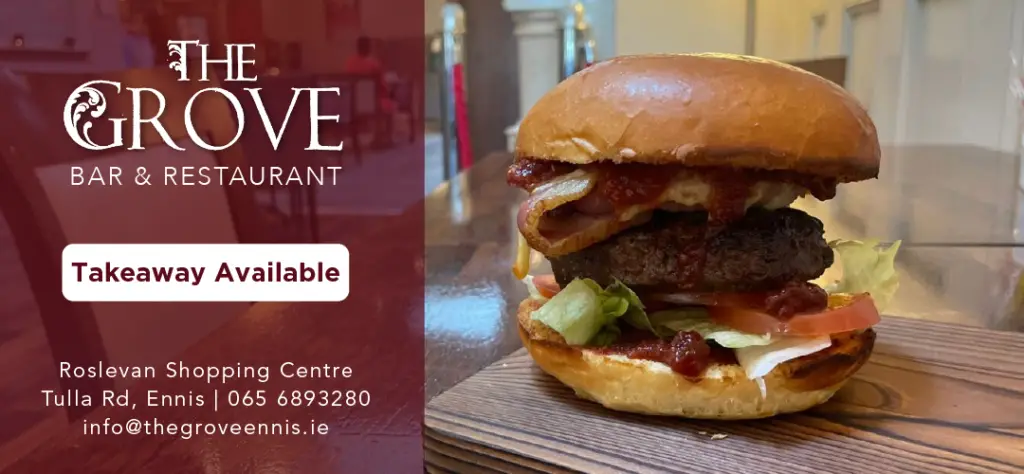 FEAKLE's Aisling O'Connor has been chosen as the 2023 Clare Rose.
In front of a large crowd at the Inn at Dromoland, Aisling was named as the Clare Rose on Sunday night. Such was the extent of the audience that the start time was delayed.
Twenty four year old Aisling was selected from a competition of twenty to become the county's representative in Tralee, she will now undertook the 'Rose Tour' and then onto the international Rose of Tralee festival which takes place from August 18th to 23rd.
Recent changes to this year's festival means all 32 chosen Roses chosen will all appear in the live selection broadcasts on RTÉ.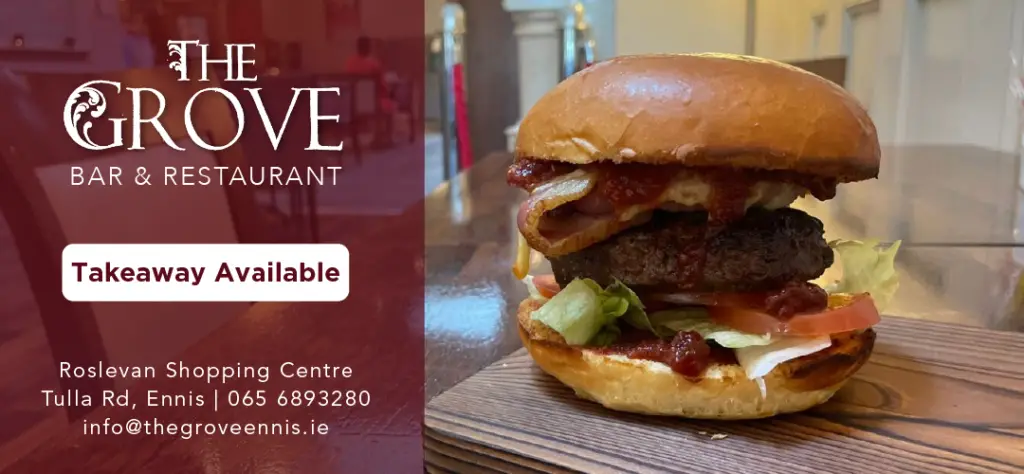 Aisling has been inundated with well wishes since becoming the Clare Rose. "Participating in the Clare Rose of Tralee was a uniquely wonderful experience, allowing me to make bonds with girls from across the county who each have so much talent and strength. Since being announced as the Clare representative, I have received a world of support from the entire county and beyond, but particularly and with no surprise from the locals in Feakle".
A primary school teacher in Loreto, Crumlin, Aisling graduated with a Bachelor of Education from Mary Immaculate College in Limerick and prior to this studied at St Joseph's secondary school in Tulla.
Both of Aisling's parents Pat and Denise are sadly deceased with her mother dying in September 2021. She is the eldest of six children, her brothers Patrick, Eoin, Liam, Ronan and Oisin are sure to be among the vocal supporters in Tralee later this year.
She has a keen interest in ballet and gymnastics, competing at a competitive level and coaching young children in the sport for many years.
Ollie Turner hosted Sunday's event which this year saw a new collaboration with visitclare.ie. A total of €1,305 was raised from the charity raffle on the night with Sláinte an Chláir and Clare Haven chosen as the benefitting charities.
Co-ordinator Ciarán O'Connell said of this year's winner, "Aisling is such a strong young lady who has already maneuverer many obstacles in life yet the power to drive forward and we will rally around her with the local community and the county on her journey to represent County Clare on live television this August. Aisling was chosen from some amazingly talented local ladies who all did so well and did their communities proudly".
There will be no Clare Rose in 2024 but the competition will return in 2025.