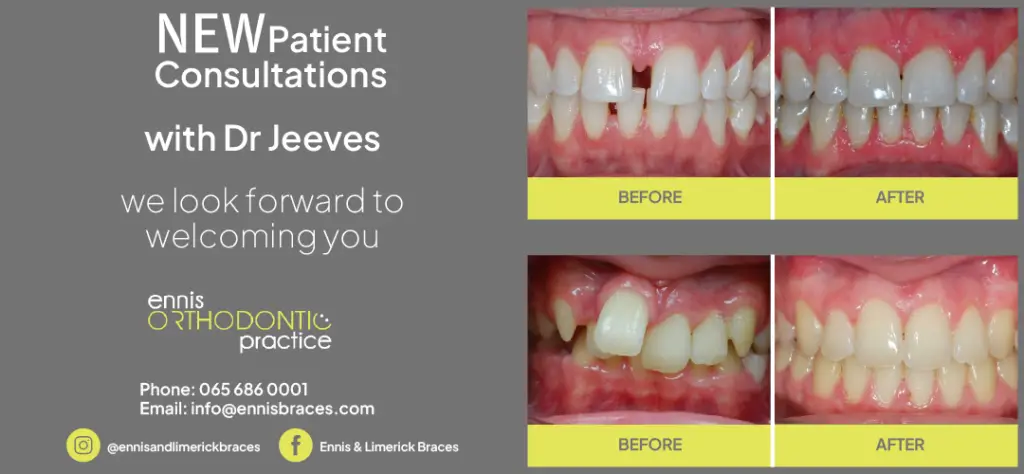 *Joe Dowling was among the goalscorers for Ennistymon. Photograph: Gerard O'Neill
They're off in the race for Clare IFC honours and round one brought with it no surprises involving the main contenders but the win for Ennistymon's second string over Kilfenora was among the main talking points.
Relegated from senior last year, Cooraclare and Kilrush along with last year's beaten intermediate finalists Kildysart have all been tipped for intermediate football championship honours this season.
All three made a winning start to the 2022 intermediate championship at the weekend when first round results went along expected lines.
Kilrush, however, were pressed all the way by Naomh Eoin with just the minimum margin separating the sides at the final whistle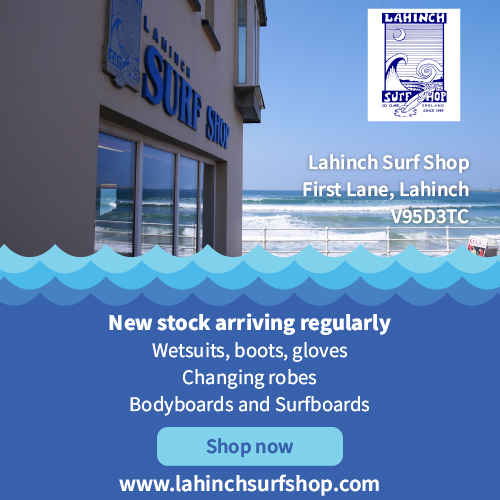 Strong finish from Kildysart
Kildysart 1-17
Coolmeen 0-7
Venue: Lissycasey
A strong second half showing helped Kildysart to this comfortable win over their neighbours at Lissycasey on Saturday afternoon.
After a well fought first half the winners held a two point advantage at the interval when the score was 0-6 to 0-4.
The sides continued to be evenly matched in the third quarter before the introduction of a numbers of substitutes helped Kildysart take control.
They piled on the pressure and a goal from substitute Keith Murphy put paid to Coolmeen's hopes of victory.
Of concern to Kildysart will be an injury to Diarmuid O'Donnell which resulted in him having to leave the field. He has been in outstanding form all season and Kildysart followers will be keeping their fingers crossed that he will be back to full fitness quickly.
Conor Hassett who took over the free taking duties after O'Donnell's departure, scored 0-6 for the winners while O'Donnell, Jamie Evans and Seamus Casey scored 0-3 each.
Kildysart; Conor Cusack; Brian Eyers, Conor Donnellan, Stevie Sheehan; Ian Flanagan, Kieran Leahy, Rory McMahon; Keith O'Connor, Kieran O'Brien; Oisin Coyle, Conor Hassett, Conor Moloney; Diarmuid O'Donnell, Jamie Evans Mikey Donnellan;
Subs; Luke McGrath for M. Donnellan; Seamus Casey for Coyle; Keith Murphy for O'Donnell (inj); Ryan Casey for McMahon; Michael Eustace for Flanagan
Coolmeen; Adam Carigg; Alan Normoyle, Gary Meaney, Thomas Coffey; Dylan O'Halloran, Daniel Forde, Mark Meaney; Cathal O'Connor, Eoin O'Connor; Joe Corry, Cian Murphy, Brian Markham; Aidan Corry, Ben Cleary, Dylan Power;
Sub; Ronan Murphy for Cleary
Referee: Barry Keating (Lissycasey)
Cooraclare too strong for Banner
Cooraclare 1-15
Banner 0-4
Venue: Lissycasey
The Banner were dealt a big blow before this game at Lissycasey on Saturday with the loss of the Meehan brothers Shane and Darren who were absent because of the death of their grandfather in Galway.
They were always expected to face a difficult challenge against an experienced Cooraclare team and this proved to be the case with the winners in control from the outset.
The winners struggled to get control in the early stages and scores were hard to come by in the opening half at the end of which the West Clare side led 0-6 to 0-1.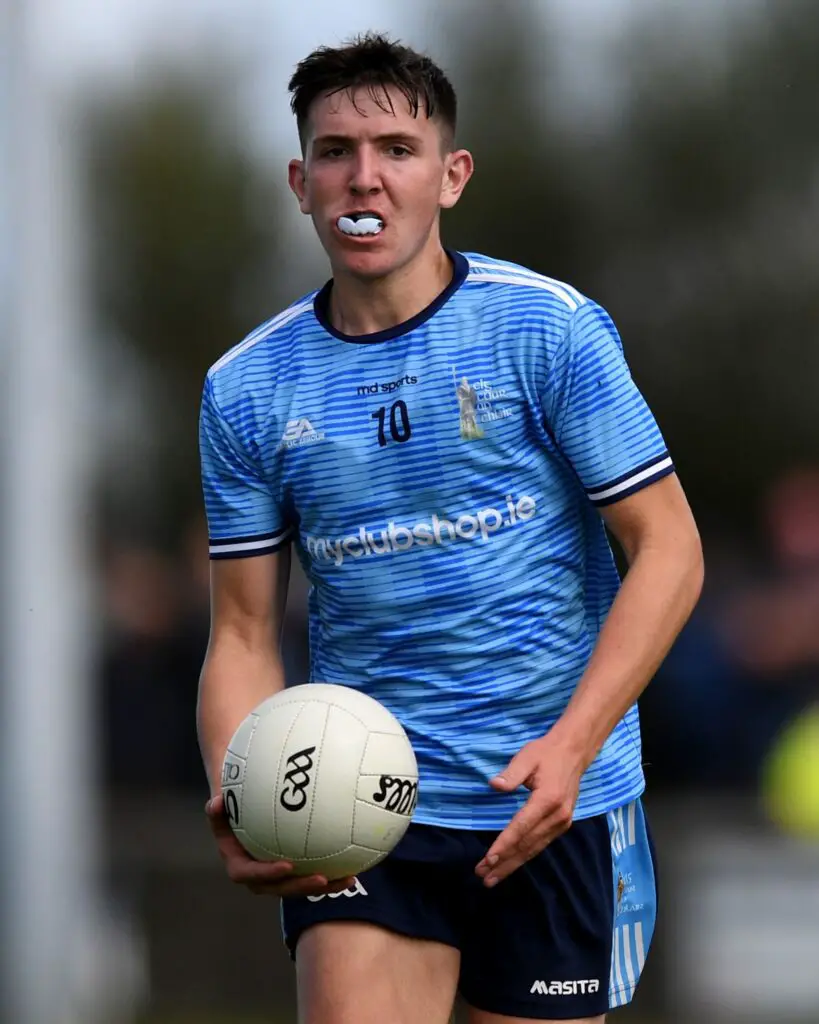 It was a different story in the second half as they dominated in the key positions and a goal from Eoin O'Driscoll left the Banner with a mountain to climb.
Cooraclare will take on Ennistymon in the next round while the Banner will face Kilfenora.
Cooraclare; Mark Lillis; Niall Kelly, Gearoid Looney, Gary Donnellan; Keith Marrinan, Micheal Garry, Fergal Donnellan; Padraic O'Donoghue, Brian McNamara; Colin McNamara, Pearse Lillis, Damian Burke; John Lillis, Ciaran O'Donoghue, Eoin O'Driscoll;
Subs; Robert Ryan for Marrinan; Mark Tubridy for Burke; Jack Morrissey for C. McNamara; Fionn O'Driscoll for E. O'Driscoll; Tom Downes for J. Lillis;
Banner: Mark Cleary; Finnn White, Oran Rynne, Cian Rynne; Oisin McMahon, Ronan O'Halloran, Tola Coote; Ian Molloy, Niall Walsh; Johnny Martin, James Coakley, Danny O'Halloran; Eoin Walsh, Daire Walsh, Thomas Meeneghan;
Subs: Dylan Mooney for Coote; Shane Geraghty for Martin; Mattie McGrath for D. O'Halloran; Justin McGrath for R. O'Halloran; Diarmuid Toner for Molloy
Referee: Brian Shanahan, Doonbeg;
Kilrush made battle all the way
Kilrush Shamrocks 0-14
Naomh Eoin 2-7
Venue: Shanahan McNamara Memorial Park, Doonbeg
Kilrush were made battle all the way for this victory over Naomh Eoin at Shanahan McNamara Park in Doonbeg on Saturday evening.
They led by the minimum margin at half time when the score was 0-7 to 1-3 and while they extended their lead in the third quarter, a second goal from the Peninsula outfit kept them in the hunt. Goalscorers for Naomh Eoin were Owen Lynch and Gavin Magner.
Naomh Eoin drew level and had a couple of opportunities to take the lead but they failed to convert these and the shamrocks hit back to claim victory.
Kilrush were forced into some late changes with Cathal McMahon and Evan Power ruled out of the starting line up. Inter county goalie Stephen Ryan, returned from injury and he lined out at full forward for the winners
Kilrush Shamrocks: Thomas Moloney; Niall Brennan, Kieran Bermingham, Sean Purtill; Euan Kelly, Sean Canny, Billy Clancy; Dylan O'Brien, Gearoid O'Brien; Liam Madigan, Ross Phelan, Cathal Carigg; Keith Crowley, Stephen Ryan, Jamie Griffin;
Sub; D.J. Carey for Brennan
Naomh Eoin: Sean Roche; Declan Keniry, Sean Bonfil, Owen Hanrahan; Adam Haugh, Mark McQuaid, Fergal Keane; Conor Downes, Gavin Magner; Tomas Bonfil, Niall Bonfil, Conor Magner; Conor Tevlin, Odhran Lynch, Owen Lynch
Referee: Joe Kelly (Cooraclare)
Early second half goals decisive for O'Currys
O'Curry's 2-13
Michael. Cusacks 2-7
Venue: Pairc Naomh Mhuire, Quilty
A tally of 2-2 inside the opening seven minutes of the second half sent O'Currys on their way to this six point win over Michael Cusacks at Quilty on Saturday evening.
The West Clare side had led by the minimum margin, 0-9 to 1-5, at the interval before striking for goals from team captain Cathal Downes and Seamus Keane early in the second half.
In fairness to Michael Cusacks who were without a number of key players including Aidan Forde and Domhnall McMahon, due to injury, they battled to the end but were unable to recover from that early second half blitz by the Doonaha based Westerners.
Joey Droney and Aidan McNamara were the goalscorers for the North Clare outfit.
O'Currys: Eoin Troy; Darragh Keane, Michael O'Shea, Stephen Kelly; Seamus Keane, Sean Haugh, Eoin Brew; Cathal Downes, Thomas Clancy; Ian Roche, Michael Foran, Jim Marrinan; Danny Downes, Gearoid Lynch, Shane Browne;
Subs: Sean Murphy for Roche; Patrick Clancy for Browne
Michael Cusacks: Joe Copley; Hugh Kelly, Diarmuid Tobin, Conor Fahy; Lorcan O'Grady, Robbie Cassidy, Thomad Roche; Aidan McNamara, John Fawle; Cathal Droney, Tadhg Concannon, Senan Dunford; Joey Droney, Jack McGann, Sean McNamara.
Subs: Ruaidhri McMahon for Tobin; Pappy Taaffe for Geoghegan
Referee: Michael Talty (Kimurry Ibrickane)
Tones get on top in second half
Wolfe Tones 3-11
Shannon Gaels 1-10
Venue: Gurteen
Gurteen was the venue for the meeting of Wolfe Tones and Shannon Gaels on Sunday afternoon when the Shannon men got on top in the second half to record a merited win.
An evenly fought first half ended with the sides on level terms at 1-5 each, the goals having come from Darragh Leahy for the winners and Darragh Bohannon who was returning to action following a shoulder injury which had seen him miss all of Clare's championship action.
An early second half goal from Craig Riordan helped the Shannon side take a lead they would hold to the finish and they added a third from Billy Connors, fresh from his impressive display with the club's hurlers a week earlier.
Wolfe Tones: Shane Russell; Aaron Kelly, Jayme O'Sullivan, Jason McGauley; Eoghan Casey, Aaron Brennan, Brian Murphy; Dean Devanney, Daithi Lohan; Cody Waller, Liam Murphy, Jack Ryan; Brian Monahan, Craig Riordan, Darragh Leahy;
Subs: Ben O'Neill for Waller; Shane Nihill for McGauley; Sean Brennan for Kelly; Billy Connors for Riordan; Cian O'Rourke for J. Ryan;
Shannon Gaels: Michael O'Donoghue; Tadhg Kelly, Jack Reidy, Eoin Keane; Thomas Cleary, Matthew Reidy, Aaron Malone Smyth; Darragh Bohannon, Darren Crehan; Michael O'Malley, Thomas Kelly, Tom O'Gorman; Fergal Kenny, Dylan Kenny, Gearoid Kenny;
Subs: Thomas Kenny for O'Gorman; Ronan Davis for G Kenny; Aaronlee McMahon for T. Cleary.
Referee: Jim Hickey (Cratloe)
Goals steer Ennistymon to victory
Ennistymon 3-14
Kilfenora 0-12
Venue: Pairc Finne, Corofin
Goals win games and Ennistymon struck for three as they defeated their North Clare neighbours, Kilfenora in this first round game played at Corofin on Sunday evening.
Joe Dowling's goal helped them to lead at the interval on a scoreline of 1-5 to 0-5. Early second half goals from Dowling and Niall Canavan put the winners in a commanding position and while Kilfenora battled to the end they were unable to close the gap.
Ennistymon's side included a good blend of youth and experience and which coped well when down to thirteen men for a period in the second half due to two players having received black cards which ruled them out of action for ten minutes.
Ennistymon: Darren Torpey; Cathal Frawley, Lawrence Healy, Dara Rouine; Niall Hogan, Joey Rouine, Ciaran Vaughan; Michael Houlihan, Josh Vaughan; Eanna Rouine, Cathal McConigley, Darren McNamara; Niall Canavan, Joe Dowling, Brian McNamara;
Subs: Shane Kearney for Dowling; Ruairi Murphy for McConigley; Dara McInerney for Canavan
Kilfenora: Declan Brennan; Cian O'Conchuir, Gearoid Howley Nathan Brody; Joseph O'Gorman, Cronan Howley, Patrick Collins; Jack O'Dea, Paul Carkill; Patrick Connole, Cian O'Dea, Paudie Ireland; Micheal Duffy, Peter Collins, Matthew Egan.
Referee: Michael Talty (Kilmurry Ibrickane)