A Clare family were announced as the winners of the TG4 talent show, 'Réalta agus Gaolta'.
The Farrell family from New Quay were declared as the winners of the series which aspired to find the country's most entertaining act of 2020. 42 acts participated in the show which was broadcast over eight episodes and presented by Eoghan McDermott.
Known locally for performing as a quartet, the Farrells managed to bring excitement to North Clare over the festive period with their success and how they impressed the judging panel which was comprised of sean-nos singer Irial Ó Ceallaigh, broadcaster and producer Sinéad Ní Uallacháin, broadcaster and producer and guest judge, singer Nell Ní Chróinín.
All four Farrells are students of Coole Music, Shónagh, Mia, Euan and Noah performed their own rendition of the Cranberries song 'Zombie'. They are members of various orchestras and chamber music groups attached to Coole Music.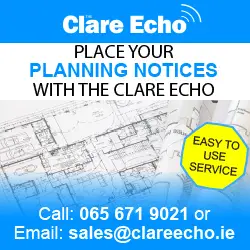 Their parents Brian and Ellie Farrell have a small family run coach hire business, Burren Coaches and the children have often played for Brian's tour groups from the USA. With the decline in business on account of COVID-19, the siblings used the time to practice together on a more frequent basis.
Shónagh the eldest of the four siblings who turned nineteen in December played the lead violin and sang while Mia (17) played viola, Euan (14) played the cello and Noah (10), played violin. They combined their music with vocals and dance moves into a well-polished act that convinced the judges.
A first year student of Music and French and UCD, Shónagh is currently studying at home via Zoom in the Burren. Euan and Mia are students of Seamount College in Kinvara and Noah is in fifth class at New Quay National School.