DONIE O'Keefe's Champion Meats is truly a family business with four generations of family having helped along the way.
Now located at 1&2 Turnpike in Ennis, Donie opened his doors in 1996 at No 3 Turnpike. He was joined by his brother Pat & sister Bridgette, and together they have grown the business which now employs 17 people. The family tradition has carried on to the next generation with Donie's daughter, Shauna, along with his nephews Darren and Seán – something which has made the experience all the more enjoyable for Donie.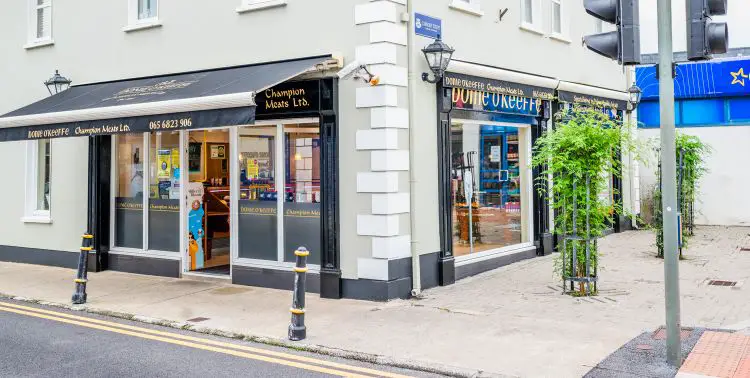 "Family has been a big part of our business over the years," Donie tells The Clare Echo. "It's hugely gratifying to be able to give employment to them but equally, they do add a lot to the business. It's a very personalised business, we know our customers by name and they know us by name. A lot of them would be neighbours and friends as well, so it's great when they come into the shop to be on first-name terms with our customers."
Donie also recognizes that the success of his business has been down to his wider team of dedicated staff. "Some of my staff have been with me from the beginning and their hard work, loyalty and commitment to superior customer service is evident. Many of our customers come in for the chat and interaction with the staff knowing that expert advice is always available from the team of master butchers."
Having grown up on a farm with a fundamental knowledge of agriculture, Donie & Pat know the importance of traceability and they work closely with local farmers in selecting the finest beef & lamb available.
Now more than ever Donie recognizes the importance of offering his customers quality premium products and value for money without compromising on quality. Champion Meats is a traditional butcher supplying fresh locally sourced meats within a friendly neighbourhood atmosphere. All the beef & lamb are sourced locally and Donie has spent a lot of time working with suppliers to make sure every item he sells is from is from the best source available.
Since installing a dry aging chamber in 2021, all beef is dry aged on the bone for a minimum of 21 days to enhance the flavour and texture which makes the produce incredibly tender. They also offer premium quality locally sourced Lamb, Pork, Bacon and Poultry Products along with a huge selection of ready to cook meals.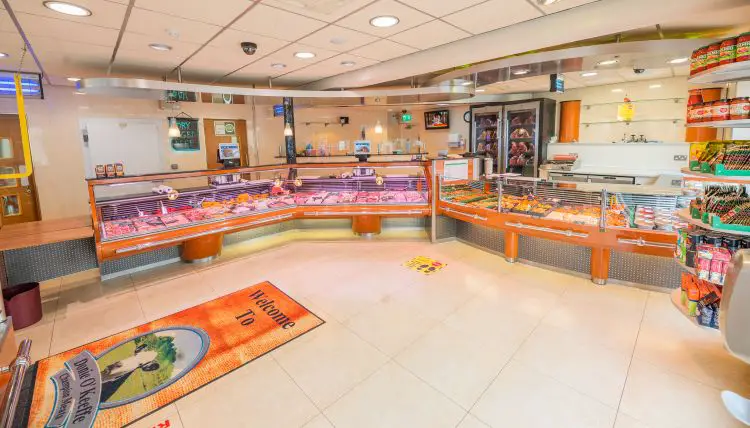 "We recognize that people's shopping habits have changed over the years. One thing that has remained constant is the requirement to offer top quality product at affordable prices. Our customers are aware of the importance of supporting local businesses who offer local produce.
"We are privileged to form part of the vibrant Turnpike business community with great trading neighbours. It has become a one-stop shop for people visiting the town from all over Clare. We get great support from the people of Turnpike and for this we are always very grateful. We look forward to growing the business and many more years of serving the people of Clare.